Ok......even though I don't work for DeGoff's anymore, I still have contact with them, and one of the guys there just sent me some pictures that I, honestly, thought were staged.
But no.......these are pictures of a customer's WASR-10 that he had the guys at the shop mount a scope to.
What kind of scope? A Kobra? A PSO-1?
Oh hell no.
Why go for something practical when you can put a Bushnell Elite 3200 series 6-24x50?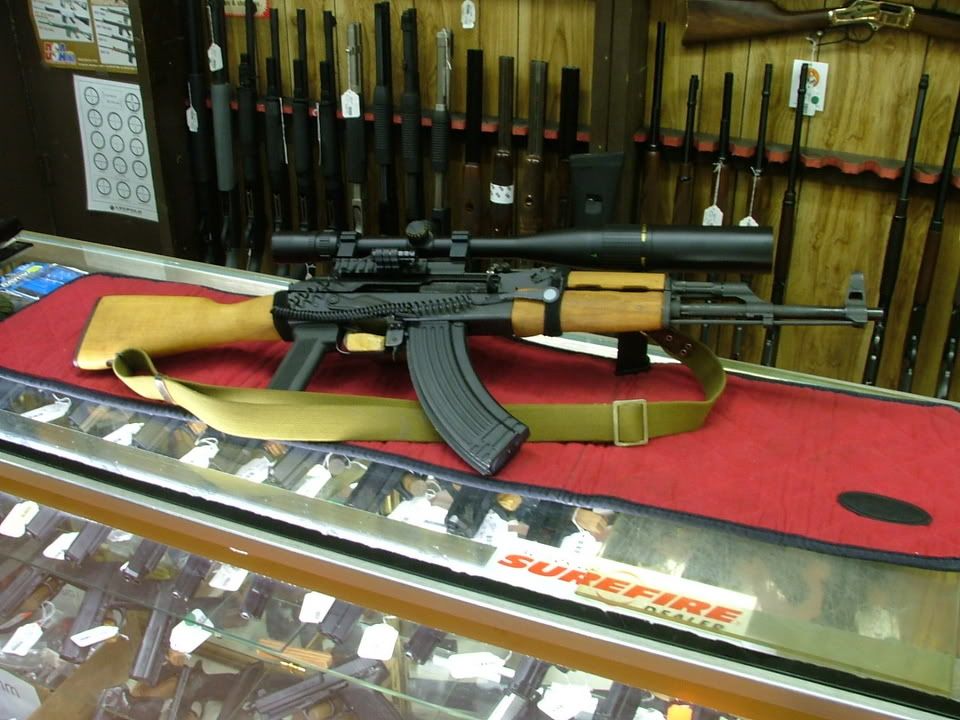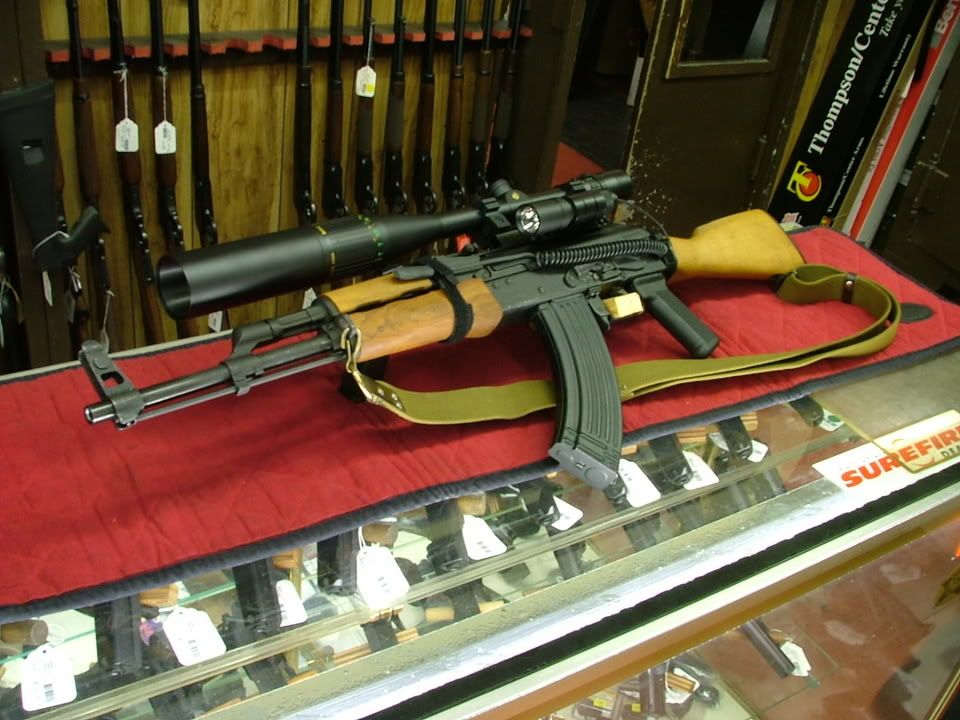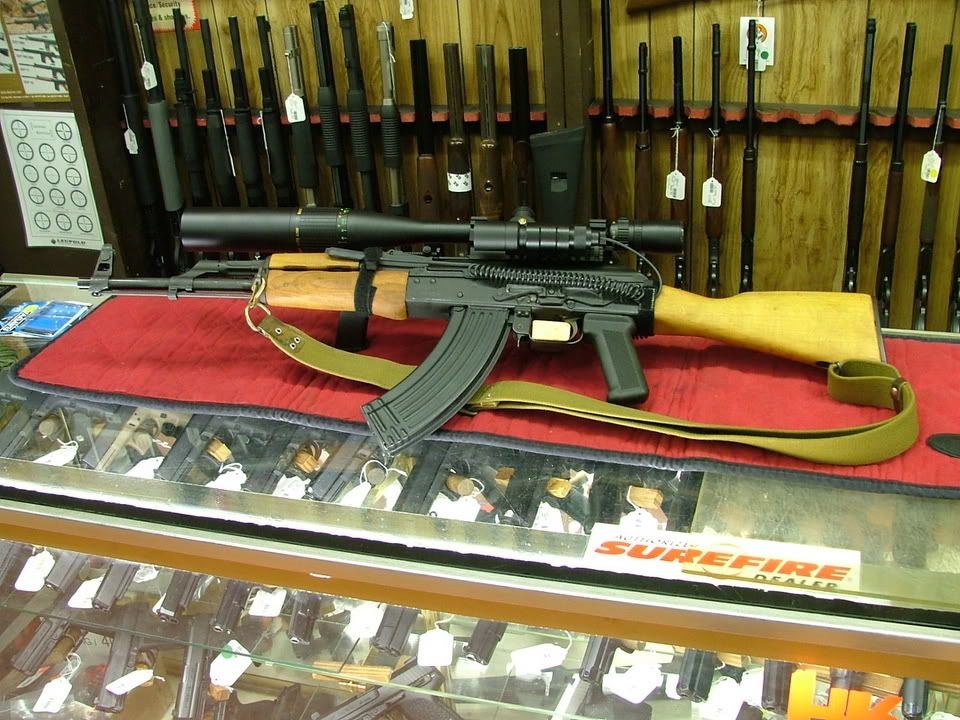 And at the end, someone had to do the "We're here for Elian!" pose.....................