So I had an extra A3 Carry handle laying around. I was digging through the Garage and said what the hell, I have a carry handle, hacksaw, dremel, vise and some extra time.
The First Cut was made very very slowly, Aluminum is soft but can still bob the blade around and mess up the finish (Practice on a piece that is going to be tossed out to get a feel). I cut slighly forward for the desired angle, and made my way down. before the final cut through I placed a cloth underneath to prevent the blade from coming down and marring up wanted surfaces:
After the first cut, I made a second to open up some space to get to the lower section, go to town on this peice, you wont need it anyways: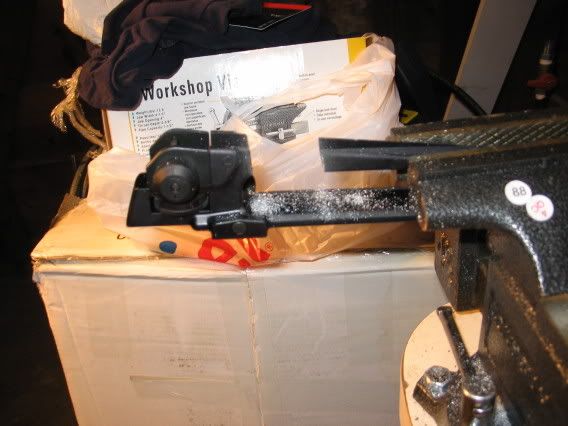 The most difficult section of this job was the steel plate on the left hand side, I made sure to come at it from a very slight angle, allowing the cut in the aluminum to act as a guide for the blade. Without this guide the blade will just travel side to side without even cutting the steel:
Heres the finished product with no touch ups, its not pretty but not bad:
After some careful sanding with the Dremel: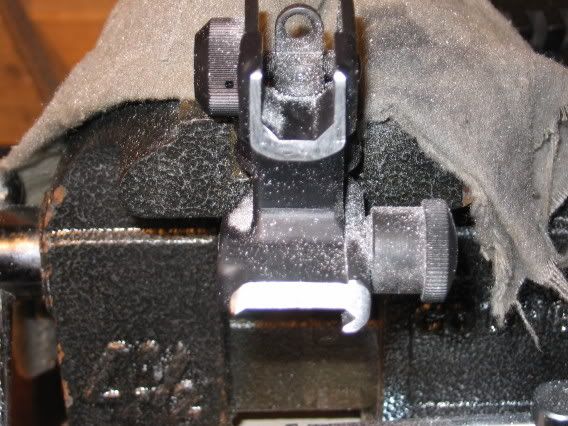 And the Almost Finished Product: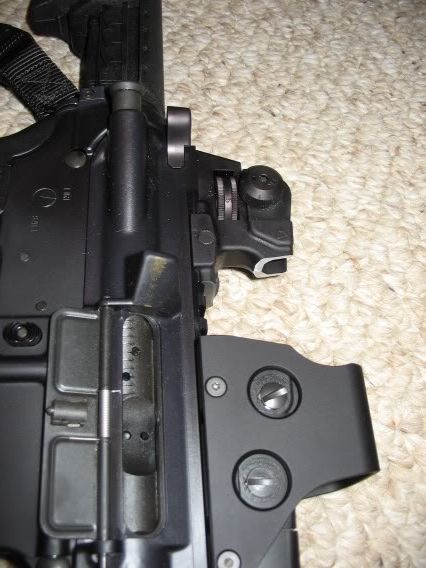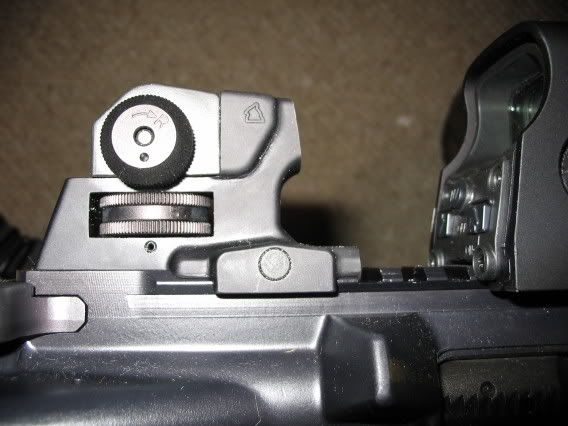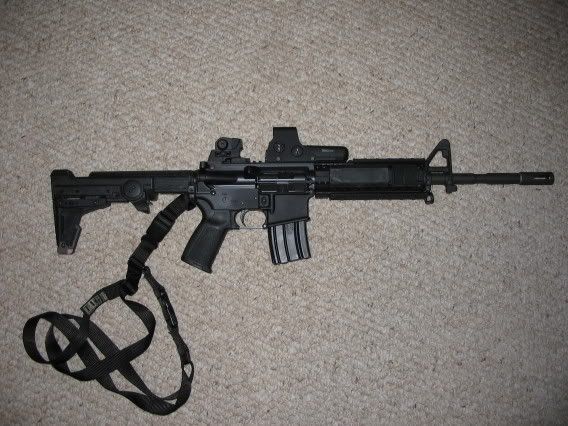 Now just some Aluminum Black and my BUIS's good to go. Btw, the co-witness is perfect.
Time Spent: 1:15 hrs.
Materials: Carry Handle, Hacksaw, Vise, and Dremel