Only a few days after introducing his new 1" light mount, Mark LaRue has done it again with his new #LT607 Laser/Light Mount. You can now run both your laser and 1" light on one mount utilizing LT's locking, adjustable, throw-lever. Activate your light with the clickie switch and your laser with a tape switch on your TangoDown vfg.
You guys may have seen this pic in another thread.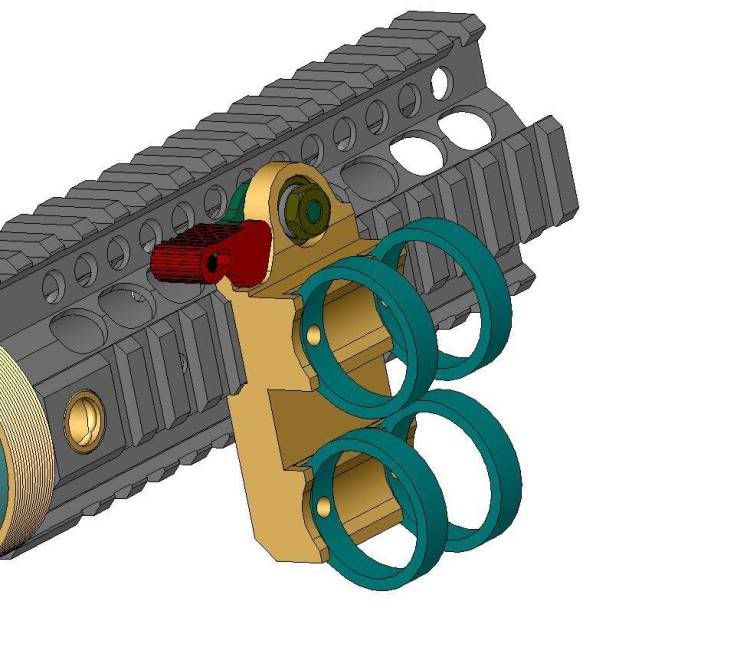 The real thing, unloaded.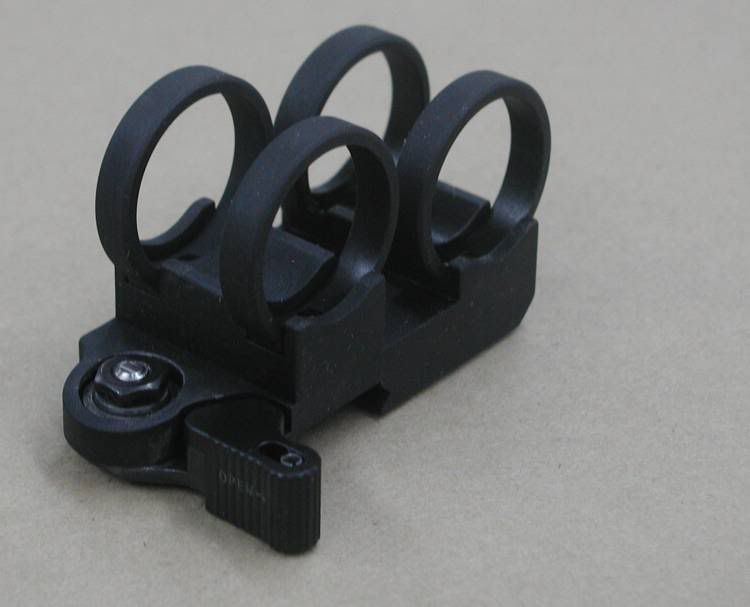 Now for the good stuff. Mounted up and ready to roll: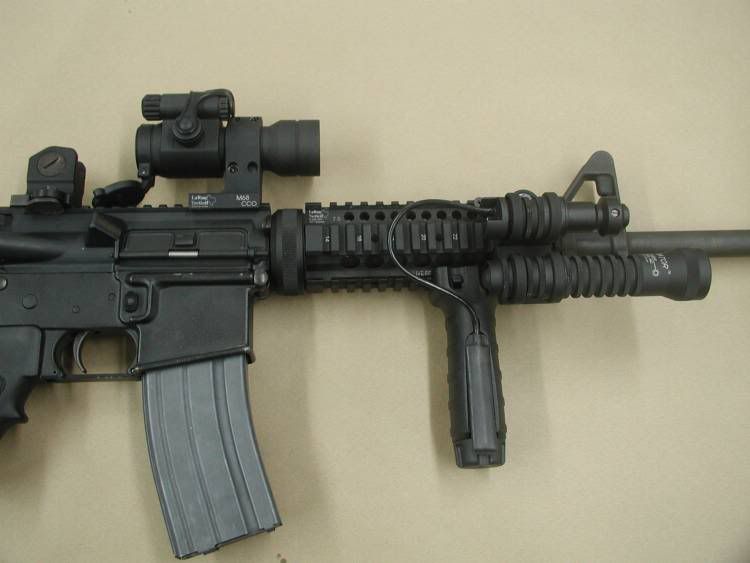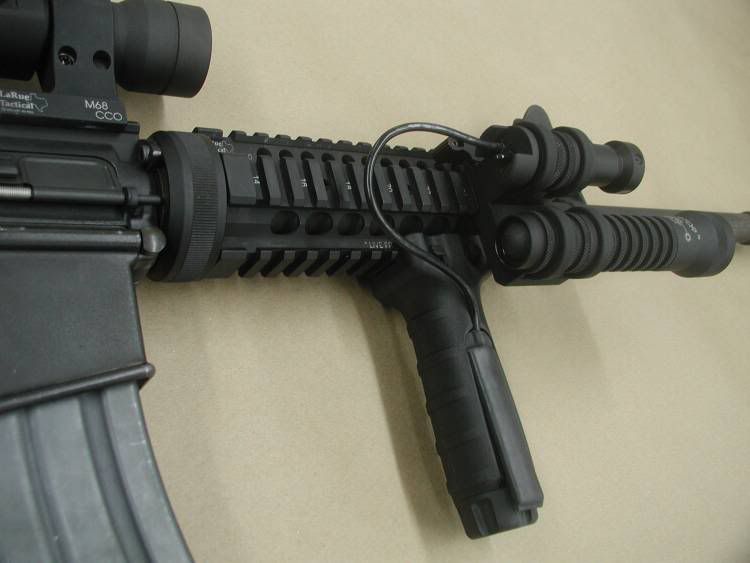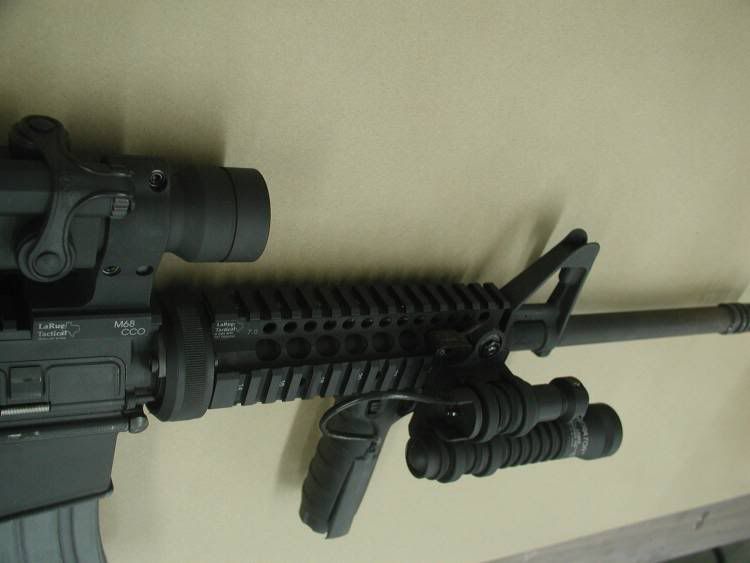 Availability: 1-2 Weeks after the SHOT show.
Price: To be determined.
Shown With: Laser Devices' Operator Op-6 Light and Las/Tac Laser