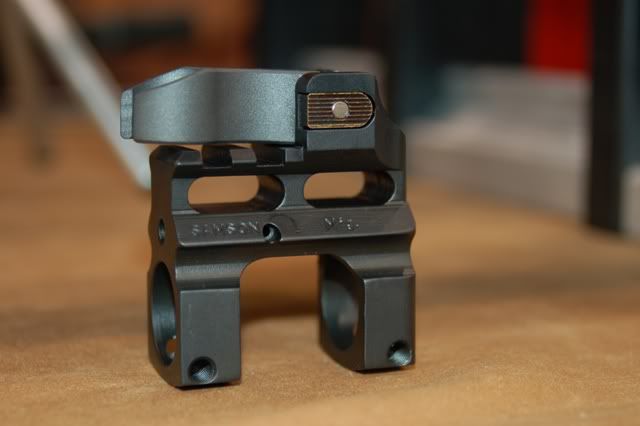 Here are a few more pics from Talon Arms thread from the General Discussion board.
From Samson's website description:
Quick Flip™ Samson FFS-B (folding front sight) - barrel mount
Barrel mount
Lightweight
HK style hood
Uses standard AR sight post and pin
Spring action deployed with the push of a button
Instantly locks up
Locks down
A perfect match for the ARMS 40 A or L
Made from 6061 T6 aluminum
Mil spec anodized
Laser engraved
Low profile when folded
F marked height
It's currently on backordered status for now but keep your eye on
Talon Arms website
or just pre-order it, they won't charge your CC until they ship.
I got my Samson rails from Talon Arms, great guys and fast shipping.
Samson Mfg Corp website link