Originally Posted By Tomato_Thrower:
Why not consider one of the 7.62x25 uppers? Very low recoil, absurdly cheap ammo, and great ballistics for a pistol round.
Honestly, I would rather have the 5.7 in a PS90 or even a PS90SB than an AR in 7.62x25. That is nothing more than my my NSHO though ;)
Now, as for the 45 grain TSX in the 5.7x28, I tested it a LOT in both the FiveseveN and the 16" PS90. I would not personally use it due to the fact that with the pistol, the petals only opened to maybe 1/8th" per petal. With the PS90, I got the advertised 75% (NOT 175%!!!) expansion from the Elite website. Now, if I would stop taking vacations to Sweden, I would be buying Elite ammo until the bank was broke. I like what they do with this round. Also, they are 100% honest about the performance of their bullets. Anyway... as I was saying about the expansion... this just wasnt enough for me. for the PS90 shooting 50 grain CT Silver Tips at 2008 FPS, I get roughly .4 inch expansion expansion with ~60% weight retained. For the FsN, I use 40 grain ballistic tips at 2026 fps which have nearly identical performance.
I did a test side by side with the 40 grain ballistic tip and the 147 grain Gold Dot over 6.9 grains VV 3N38 from my XDm giving 1209 FPS (published recipe). 9mm is top and right, 5.7 is bottom and left.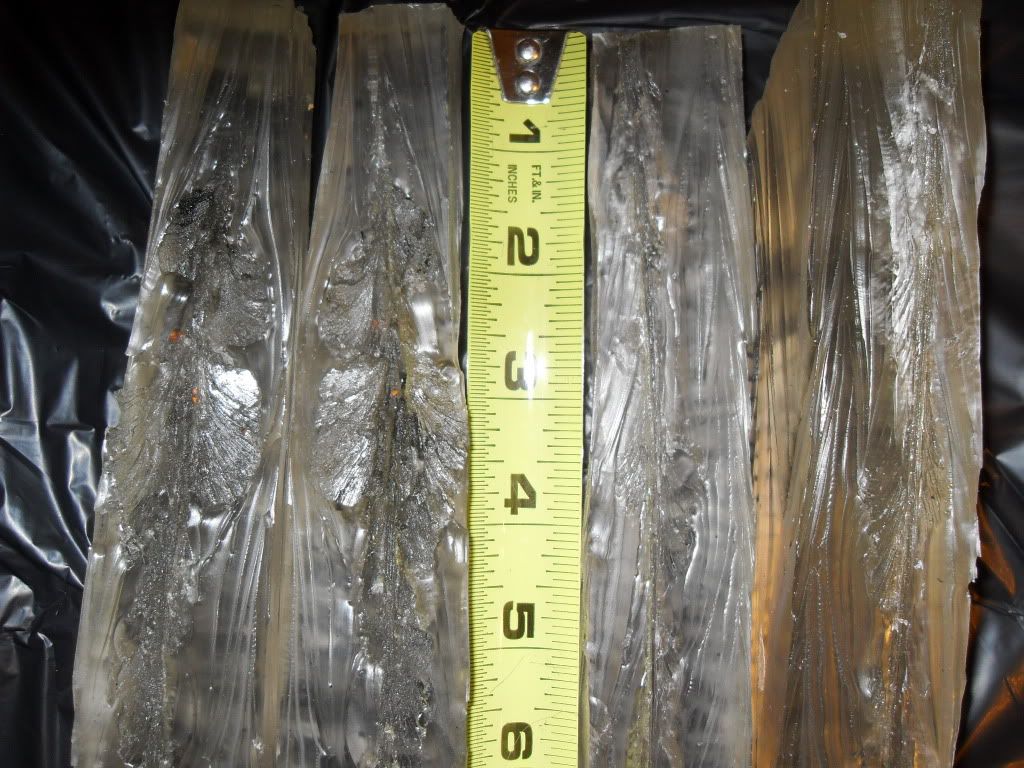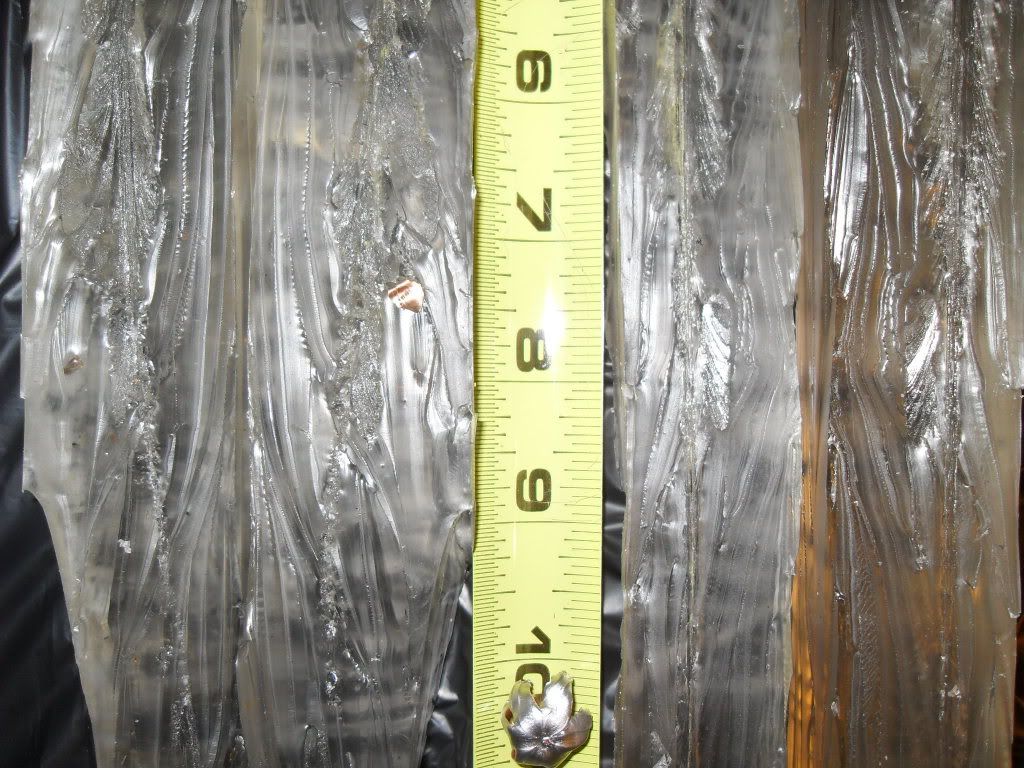 The 9mm pistol Vs the FsN are no match. I should have done a comparrison of 9mm Vs PS90 Vs Mk 262 Mod 1, but didnt... sorry lol Still though, I wouldnt discount the FsN at all, eh?
ETA: I forgot to mention, this is in Perma-Gel, NOT 10% ordinance gelatine. It's close, but not exact.