Our Recon Scout barrels arrived about 10 days ago but I've been so busy I haven't had a chance to put one together. Finally took some time today and got mine built. Most of the uppers I build "For Me" end up going out the door
but I believe I'll hang onto this one.
I've had a Noveske KX-3 waiting on this one and waiting for the new Troy MRF-RX 13.5" handguards to come in as well. The PRS stock isn't really the ideal buttstock for this gun of course, but happened to be the lower easiest to grab when I took it out today. Hopefully the nice weather we had today will continue through tomorrow and I can put some rounds on paper, but it balance and handled nicely today for some drills we did.
The Recon Scout barrel:
14.5" midlength, fluted under the handguards. 1-7 twist, Wylde chamber, M4 extension, 30 ounces.

With Permanent KX3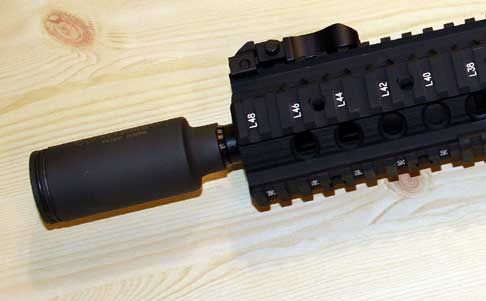 Troy MRF-RX 13.5, LaRue Eotech mount and 511


Jason