Kurt has worked on several of my ARs and I wouldn't hesitate to use him again (he does
GREAT
work IMO), but don't even consider him if you are impatient or in a hurry (as has already been mentioned). To me it was worth the wait but YMMV.
He did the threading & MBs on both of these 7.62x39mm ARS (sorry the close-up isn't clearer, but it was
very
clean work)...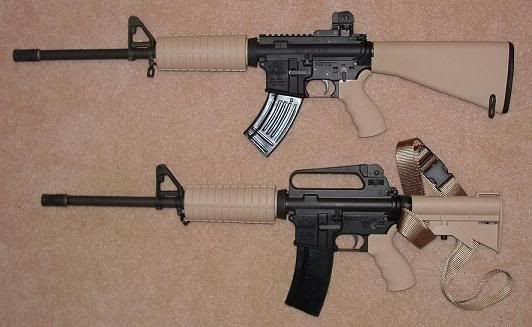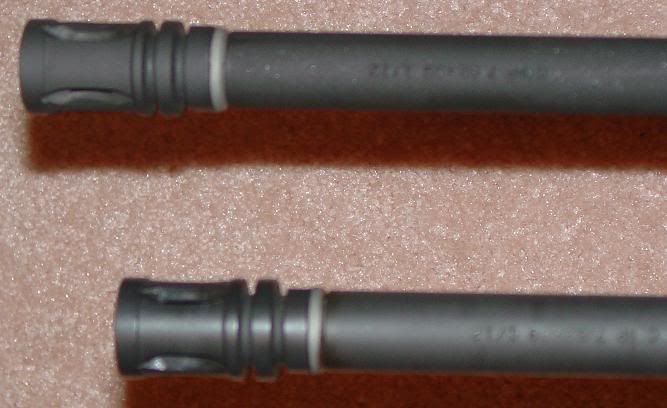 ... and lightened the barrel under the HGs and added his 9mm Tac-Brake on this Oly 9mm...

... and he recently shortened a ban-era Colt 20" HBAR I had lying around collecting dust to 18" and threaded it for me, but I haven't finished that project yet or taken any pics.