The Leitner-Wise 6.8SPC gas-piston carbines chrono 2,400fps from 10.5in barrels with Silver State Ammo. The Remington fodder is 150fps slower. 6.8 SPC OTM fragments down to around 2,100fps, which gives the SBR 6.8 an effective frag distance of >150 yards. If you are running non LOLW compliant projos, it's even better.....
6.8 is optimal in 10.5-16inch barrels, beyond which you're getting next to nothing in Mv gain. When stacked against Mk262, it has substantially more energy and lethality (larger bullet fragmenting)
The LW piston is self-regulating so we don't bother with an adjustable block.
This is 48th Highlander's 6.8 SRT-10.5 (Calibre/Configuration/Barrel length)
It's got a low-profile gas block under the ARM-R midlength rail.
On the muzzle is an AAC QD 'star' mount for their M4-2000 and SCAR-SD cans, both of which are available in 6.8.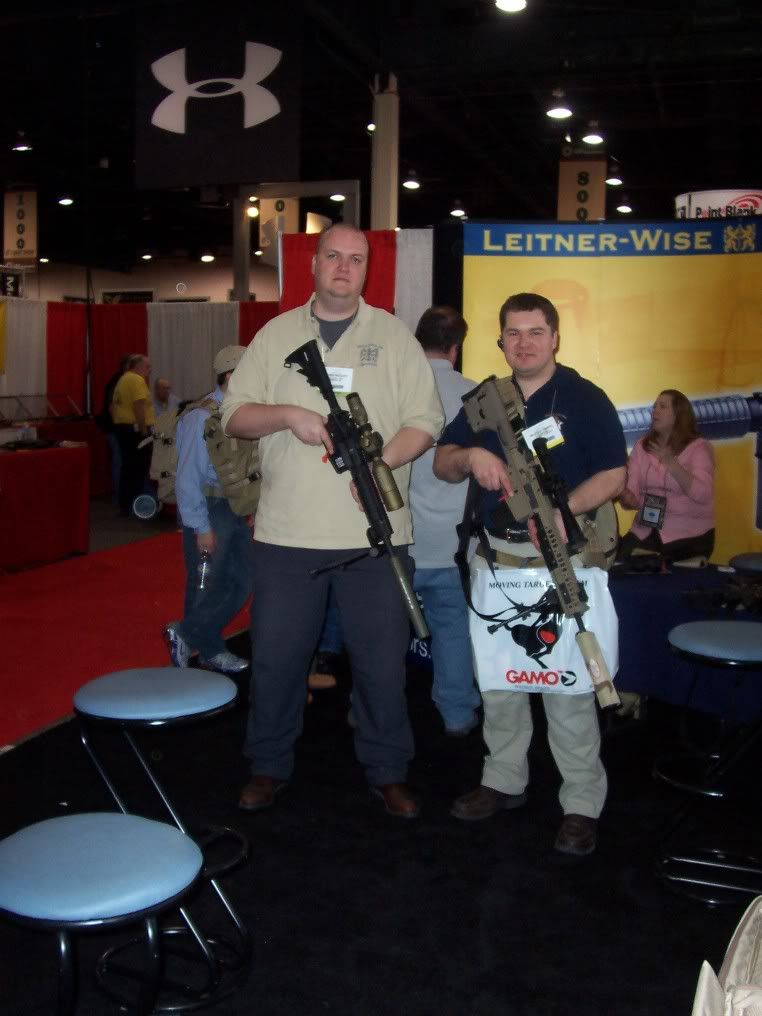 48th Highlander(left) is hodling our Super 6.8 tech demonstrator with the custom 6.8 can we commissioned from Jet. It telescopes back over a mount turned directly onto the barrel. Tres cool and very quiet too.
Simon