Have tried different muzzle do dads to get a 14.5" M4 barrel to a bit past 16". Have recently discovered the Sabre Defence extra long A2 muzzle do dad thingy. I really like it. Here are pics of different set ups. Note most of these pics were taken for other purposes, and I had to crop down, so some are fuzzy:
Factory set up: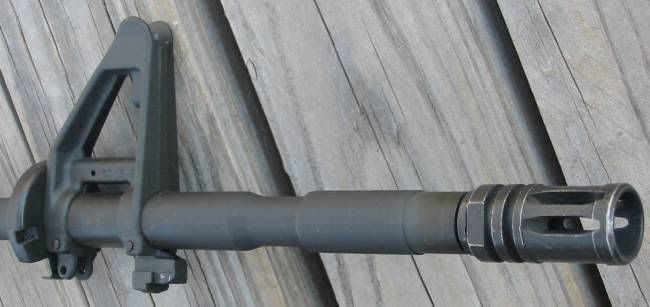 Knight's, with a Ron Smith Jam nut, and a stack of peel washers: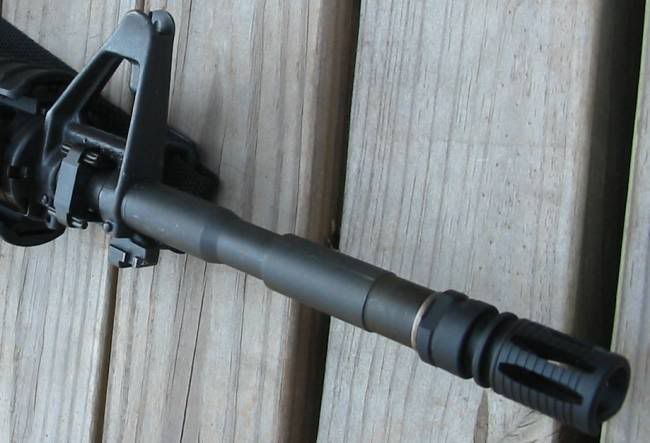 USGI, with a Ron Smith Jam nut, an A1 split washer, and a stack of peel washers: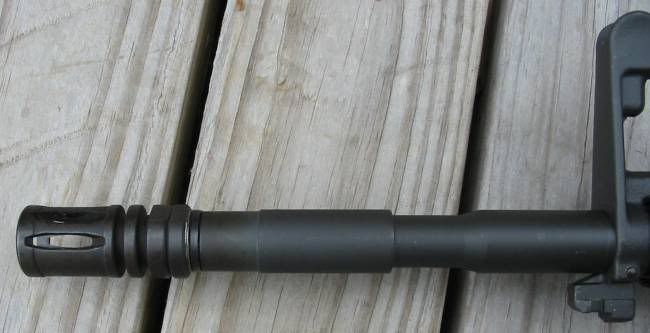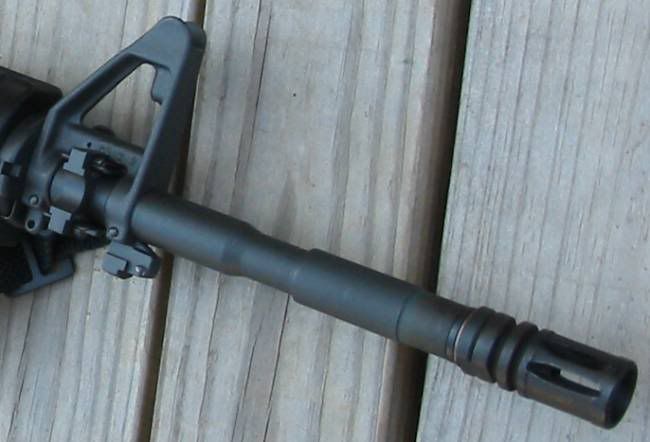 Phantom:

Sabre Defence: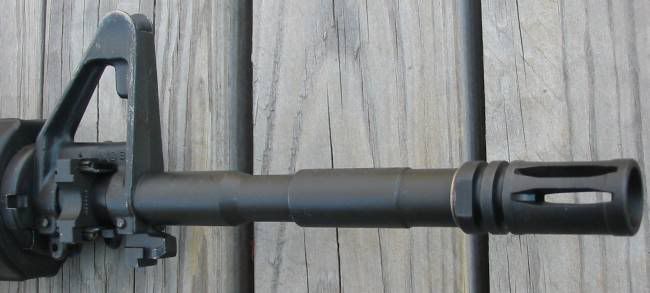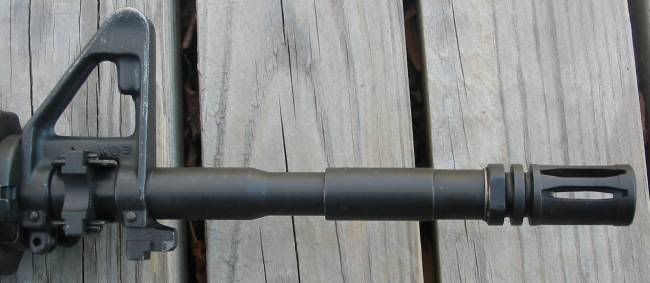 Did not like the Phantom, could not get use to it's appearance.
Have used the Ron Smith jam nut along with USGI flash suppressors, and the KAC for years. Really like the appearance, but the flash suppresser does not have much bite, in that they are not threaded on far.
Just installed the Sabre Defence set up the other night, like the Phantom they are easier to get on secure in that they are one piece, and unlike the Phantom they look right.