good to see you chime in, lbb28
The ACOGs are designed for certain barrel lengths, and calibers, as well as configurations
The ideal models (to the best of my limited knowledge) for the 16 flat-top are:
the TA 31F and TA31-RCO
The TA31 can also be used, but is intended for the carry handle. (the one on my flat-top)
A very good source for information on this very topic, is
Mike @ CSGunworks
He is very accessible, expert on these things, and is listed in the Industry Section and Equipment Exchange forums here.
Of course you could always contact Trijicon - as I did originally, and they are very informative and helpful.
Great choice for an optic to take that Colt up a serious notch
Mine (this one a Bushmaster lower w/LMT upper and Troy BUIS)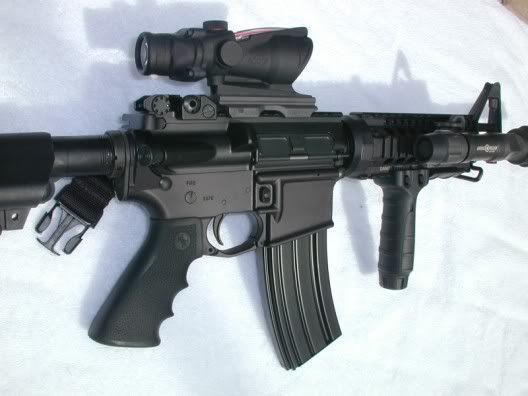 and a Colt with the TA31 (donut reticle) and ARMS 40L BUIS