OK, so I ordered a 12" BAR and was annoyed to find that Tango Down standard grips would not fit the BAR (QD is fine, just no standard).
Wanna bet?
The riser that holds the rail up from the actual tube is too short to allow the Tango Down to go on. The solution was to "take a little off the top" of the grip. I initially used a bastard file but it was taking forever so I got angry and broke out the dremel with a cutoff wheel. Took off about 1/8" and it slid on like a glove. I had several issues mounting the BAR, but only one was an issue with the BAR itself. The ASA didn't want to play nice with the receiver cut-out on the BAR, luckily Spikes designed it perfectly to be easy to file and in maybe 20 passes total, it slid home nicely, however, I tried all 3 of my barrel nut wrenches and none fit. Ended up using the GI 3 post cocked at an angle to catch 2 holes and was able to get her torqued on, but deformed and had to file down the outside of the holes in the barrel nut. Not a big deal, just annoying.
The rifle is my .300 Whisper SBR that I have been working on forever and now just need to mount up an Eotech and get one of those Larue handstops.
(If anyone has one and say 10 spare index clips I would be happy to trade you the 3 rail covers that came with the BAR, IM me.)
Here is the fit close up.....
With the adjustable gas block from Marty at Teppo Jutsu that just happens to line up with a slot cut perfectly
.....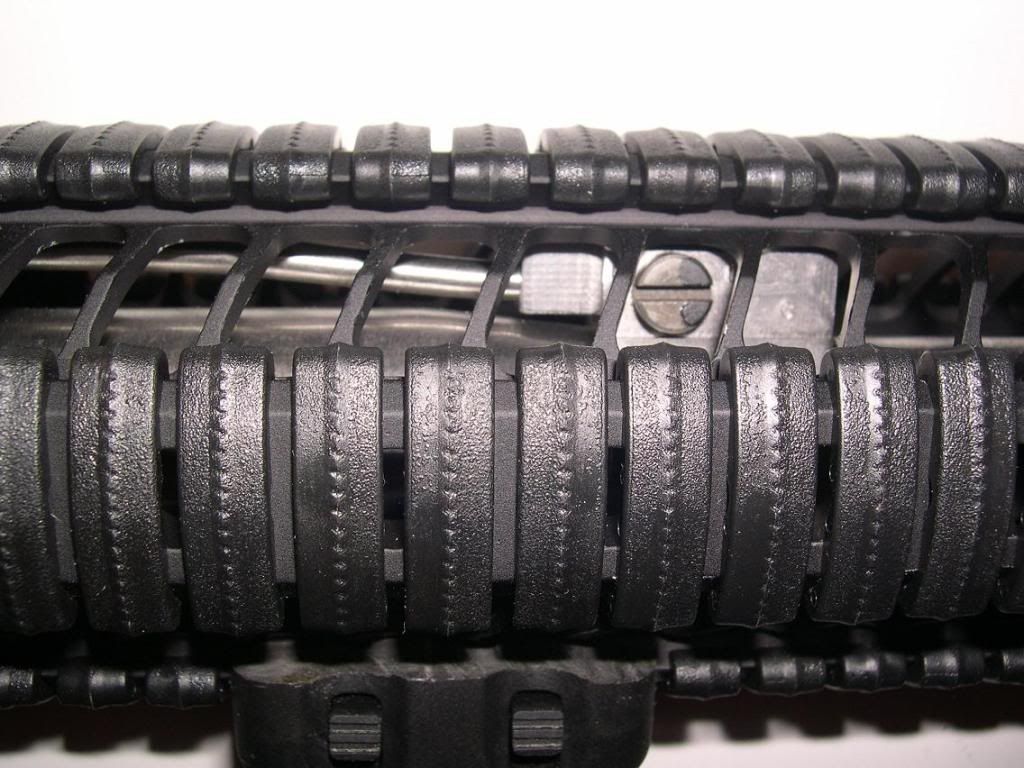 A fun front view (the barrel sits about and inch and a half back from the end of the BAR, sweet, I don't need a thread protector on it now).....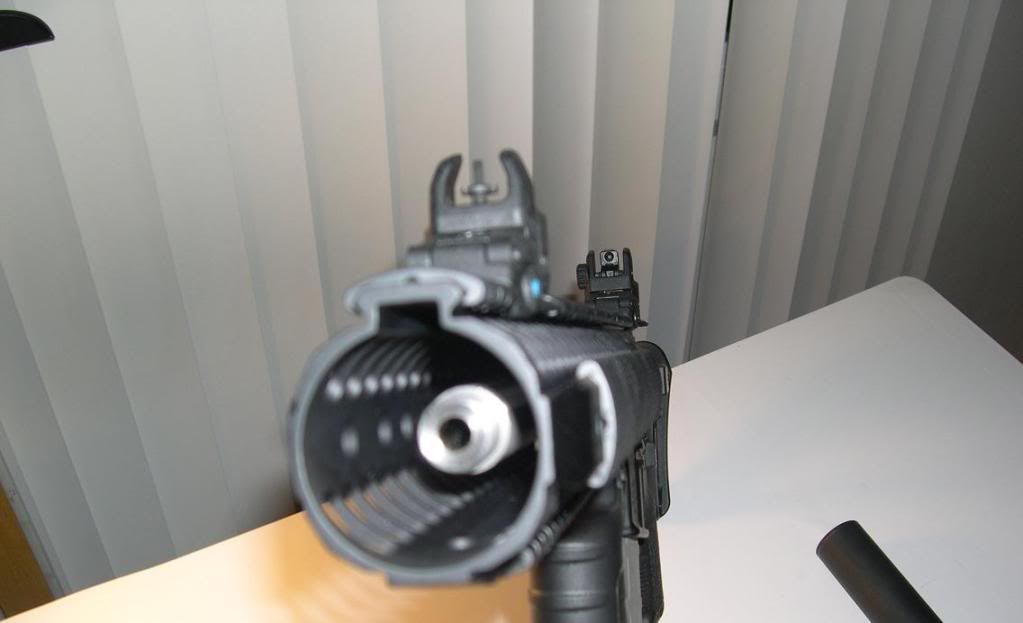 It cracks me up to see the threads on the muzzle through the QD sling socket...
All in all, the BAR is a sweet final piece to finish this badboy, fits the need perfectly, and is damn well built. Gotta give Spikes props, these things are cool.