And I have to fill out anther Workers Comp Affidavit Form for the UPS Guy, Sorry Ted. I swear I am burning these guy out faster then Christmas ligths
.
Some of you might remember Ammo Dog from his first appearance,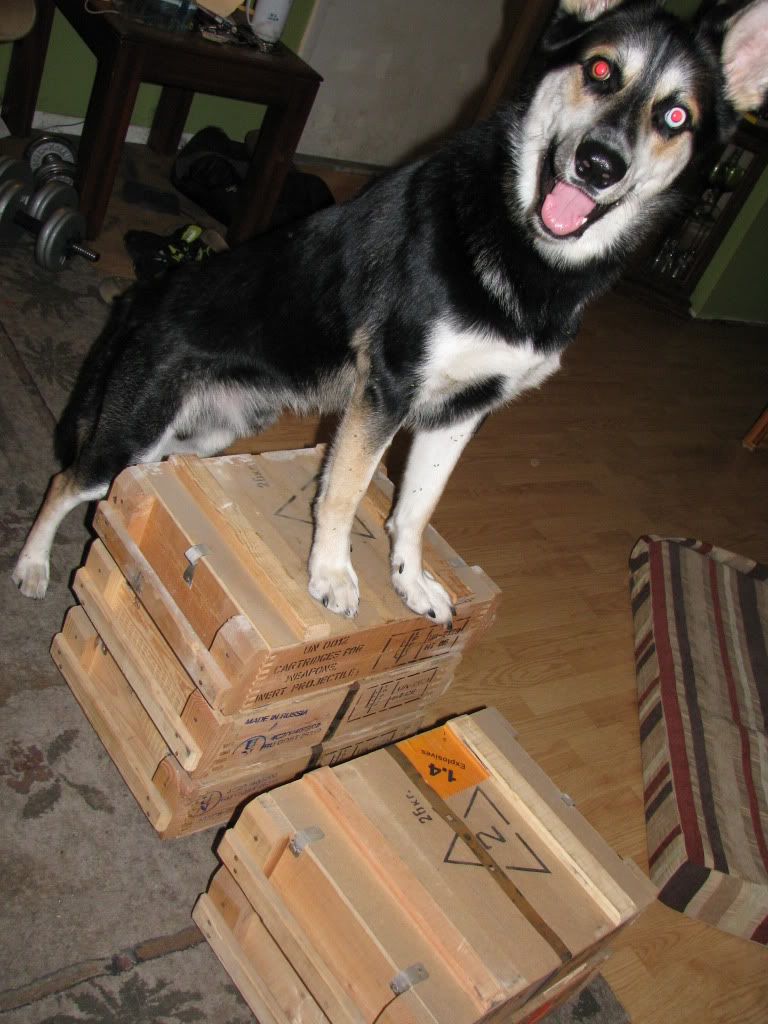 And Ammo dogs 2nd appearance here, The Ammo Fort.
Will Bryan came though and Ammo Dog Just got his New Shipment to just under 13K of 545x39 today.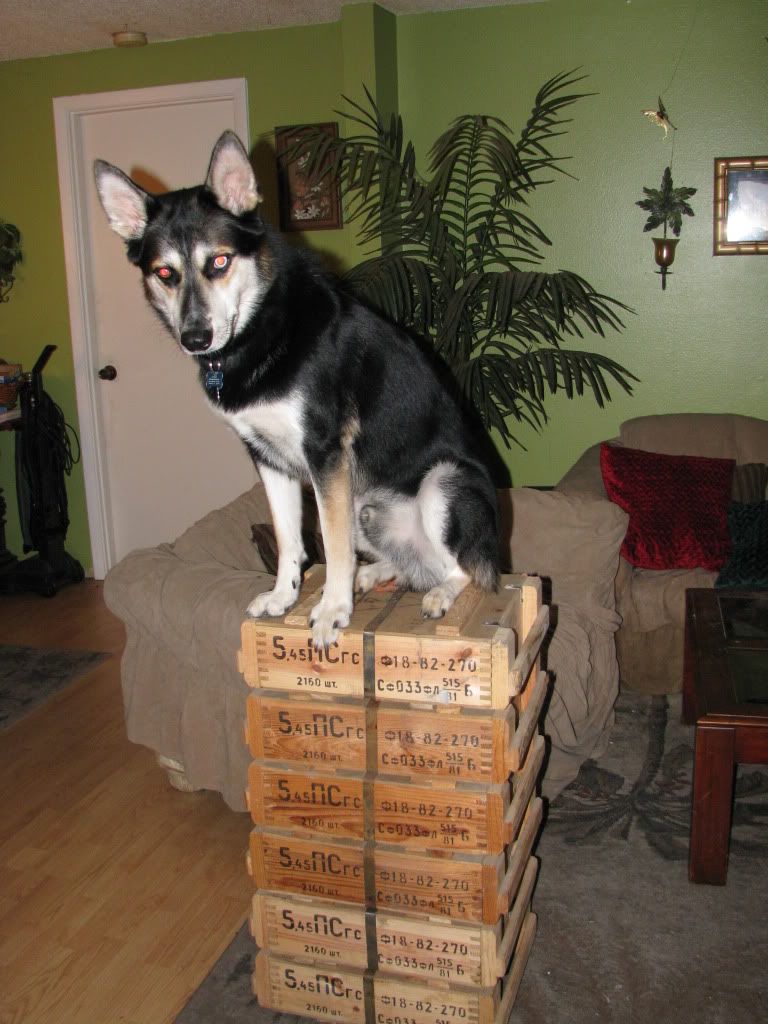 Ammo Dog is pleased
Bryan is Ammo Dog the Official Dog of Aim Surplus??