Hello all,
During my early years of surveillance activites with a Raptor and D-760, I needed a way to mount one of these to a tri-pod instead of a weapon. Way back when I searched the garage for an extra rail laying around and put the bandsaw to use!!
I then drilled and tapped 1/4-20 hole in the middle of the rail and presto! It was so popular, I made numerous rails for our other surveillance ops members. Since I've gone public selling NV gear, I've decided to do things the easy way and went to Ned at Mounting Solutions Plus and presto! Ned finished the product at the Shot Show for me to see for the first time and it turned out LIGHT, strong and LOW priced for you all!
Tri-Pod Rail $32.00
plus S/H.
The rail measures approx. 6-1/2" long.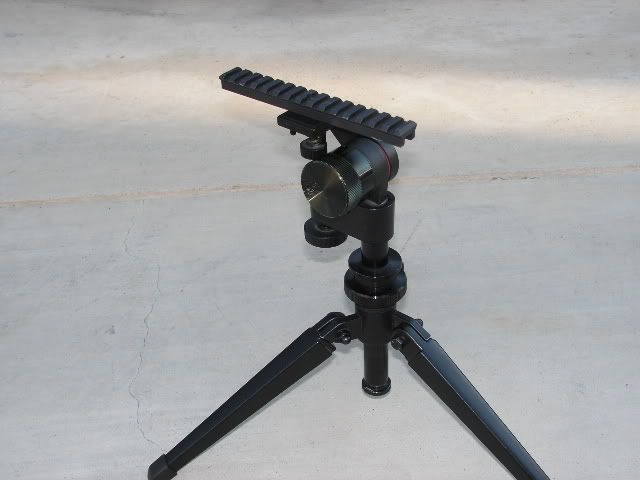 D-760 (6x) Atop the rail and Tri-Pod