After 4 years of not having anything to do with the "rifle that has too many buttons," my wife decided that she liked my M4gery. A lot. So much so that she wanted one herself, but in coyote brown, with all the cool stuff that I had added to mine over the years.
Santa's been watching, and she's been good, so it's ok.
So, here is the buildout.:
RRA 16" chrome barrel and upper, it had to be chome lined, she said
Spike's Tactical lower with the cool spider logo that she liked
Magpul grip
M3 handguard
M4 collapsible stock
DPMS lower parts kit
DPMS rear sight
Phantom flash hider
Tactical link 360
Tactical link sling in coyote brown
Special thanks to all the folks who assisted in assembling the parts, even some from here on the EE.
Here is my daughter grinning because she knows what is next: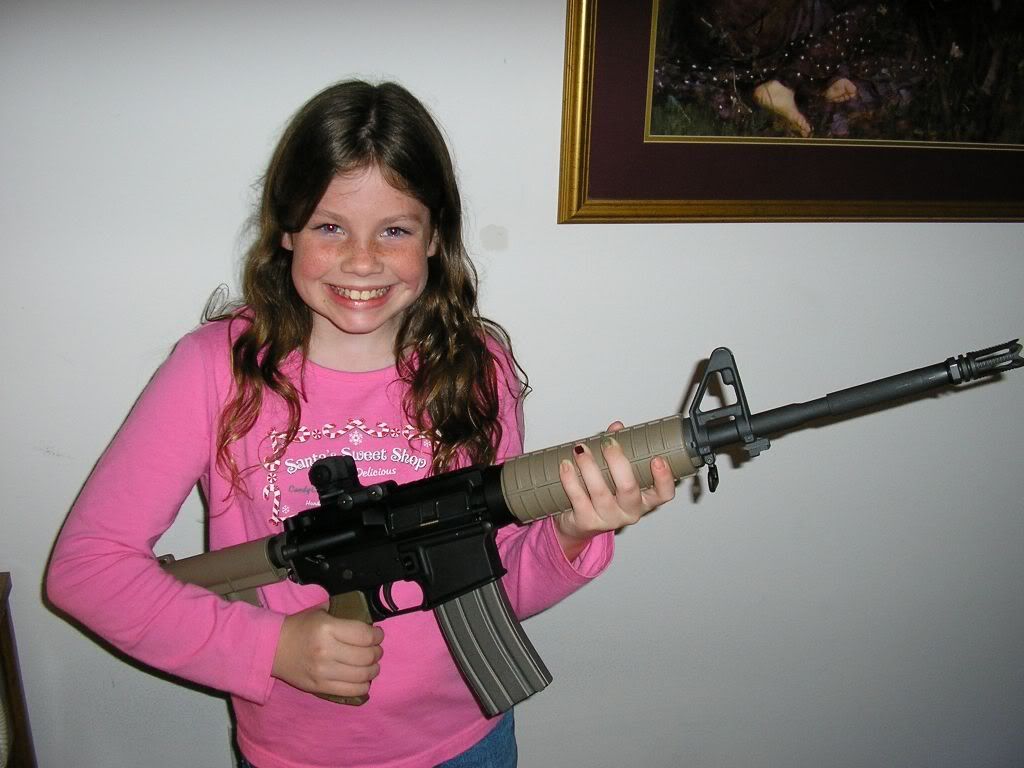 (Empty 30 rounder, btw)
We are half way through wrapping it: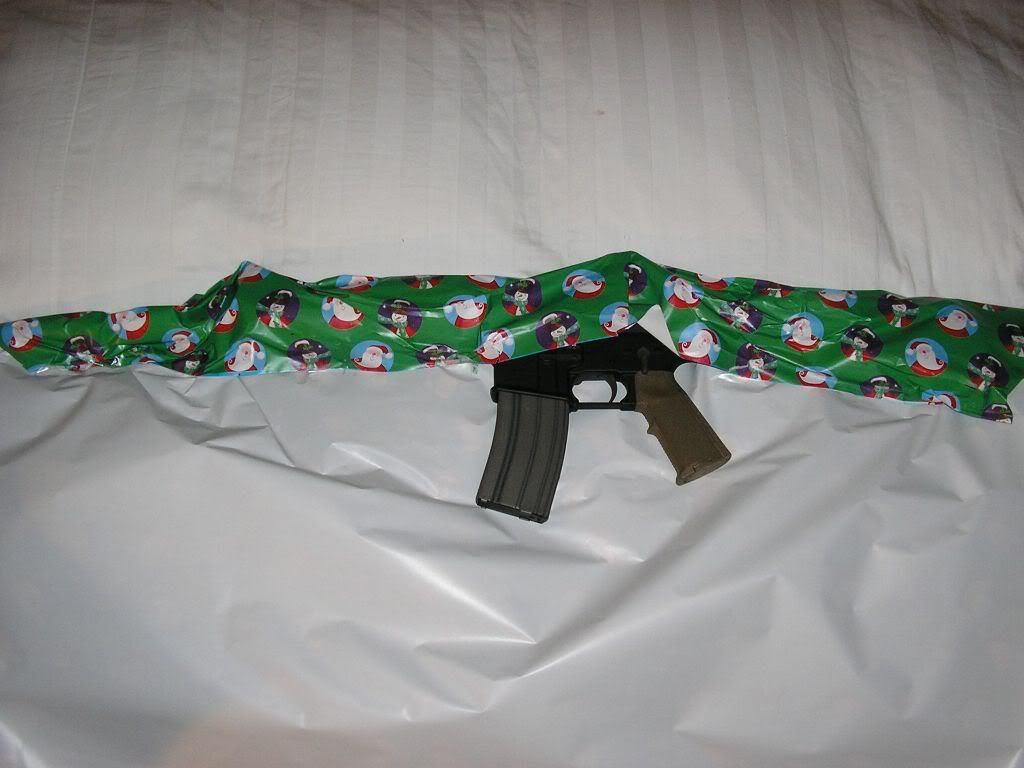 Finally, a test run for how it will look Christmas morning. I wonder if she will guess what it is?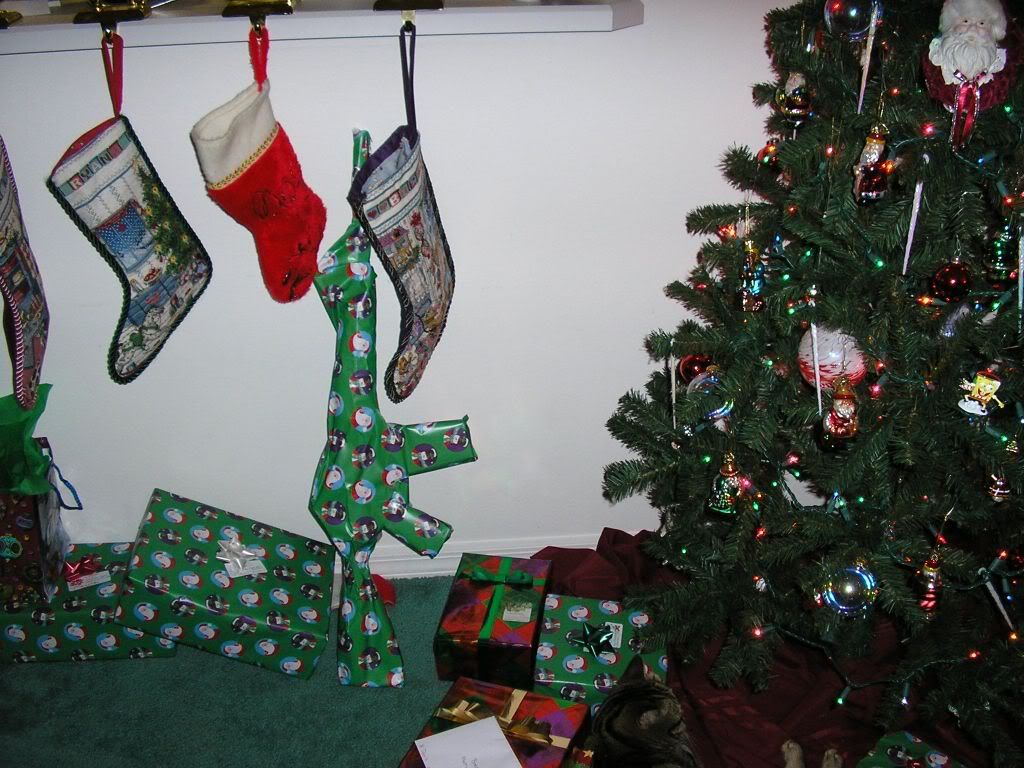 So, did Santa do good?
-White Horse