No wound pics, sorry. It's not that bad looking, anyway, it just stings.
So I'm walking to the terlet for to empty my bladder, and I feel a painful sting. I look at my foot and don't see anything, so I ignore it for ten minutes until the stinging just keeps getting worse and worse. I look at it in better light and hey, whaddayaknow, my foot glitters a bit, just on the sole of my right foot.
So I take trusty Mr. Tweezers and, with much effort on my part, yank the little bastard. Then I figure, why not let everybody on ARFCOM know of my misfortune? So here you are.
Penny for size comparison.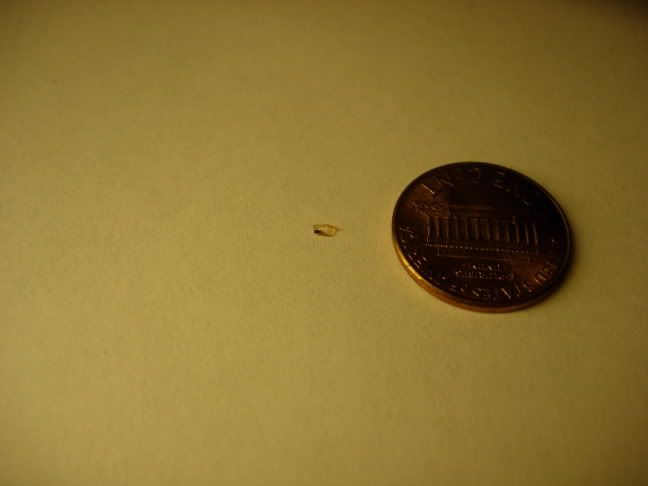 It's tiny, but it hurt like a motherfucker, let me tell you!
God, I hate glass splinters. I once carried one in the heel of my left foot for an entire year and a half before I was finally able to get it out!