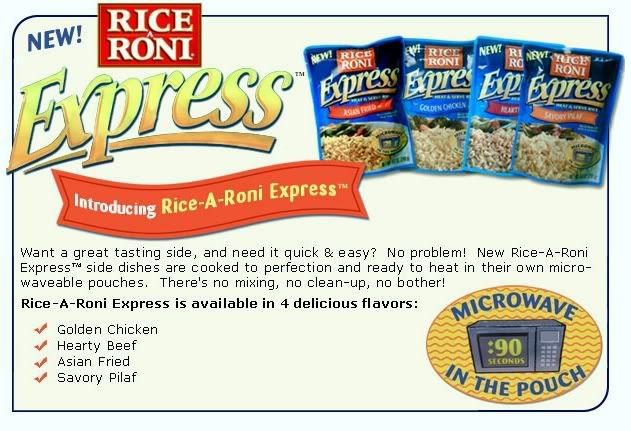 The local Albertson's had these on sale for $1 a bag.
10¢ worth was more than I could take.
I heated up one pouch of "Hearty Beef" in the microwave for 90 seconds, following the instructions.
Poured the result into a bowl, fluffed with a fork.
It smelled like old socks.
Didn't taste (and yes, I tasted) any better than it smelled. Yecch! Tabasco couldn't save this stuff.
I'm not sure I could eat this crap if it was all I had after a hurricane. Who thinks up this stuff, and (more importantly) who approves it for production?