---
Originally Posted By xinflt:
What's the transcript of the "Hold onto your pants" email?
---
Oh that? it's nothing....really.
That can be summed up with a few pictures.
this one:
Started it all.
Someone at a different location was yammering about how cool their belt was, I said it can't be as cool as mine(above pic). Which I made one rainy afternoon out of a piece of old laminate wood floor, some aluminum flashing a sack of radio shack parts i found under the sink.
It caused a challenge. The challenge was who can make the coolest belt ever. I then submitted this: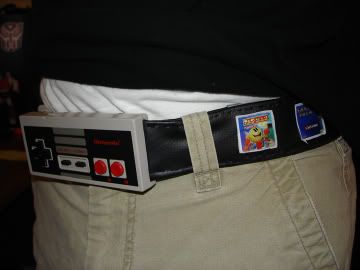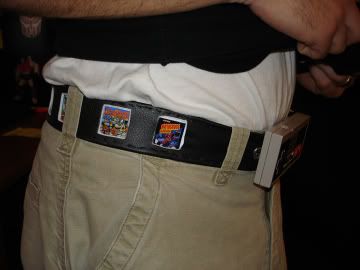 made out of vinyl and an old nintendo controller. The small pictures are game covers.
And that is the summation of 'Hold onto your pant'