Had a light dusting of snow. Hit Sam's Club the day before to get something to cook (had some stuff in the freezer already).
Meat with Rub--Goes into the Refrig. overnight.
On the Bottom--boneless pork shoulder butts (Wally World had a special, so I stocked up and froze), then Spare Ribs (Rib 'tips' are underneath). Beef is Bottom Round.
Chicken Thighs--brined for several hours. Cheating on them...using a commercial rub (got lazy..had plenty of Pork Rub and Beef Rub, but was out of Chicken)
Into the Gas Smoker...
Part Way through the Smoking...Combo of Cherry and Hickory Chips. Ready to Spray with a combo of Apple Cider Vinegar, Apple Juice and Honey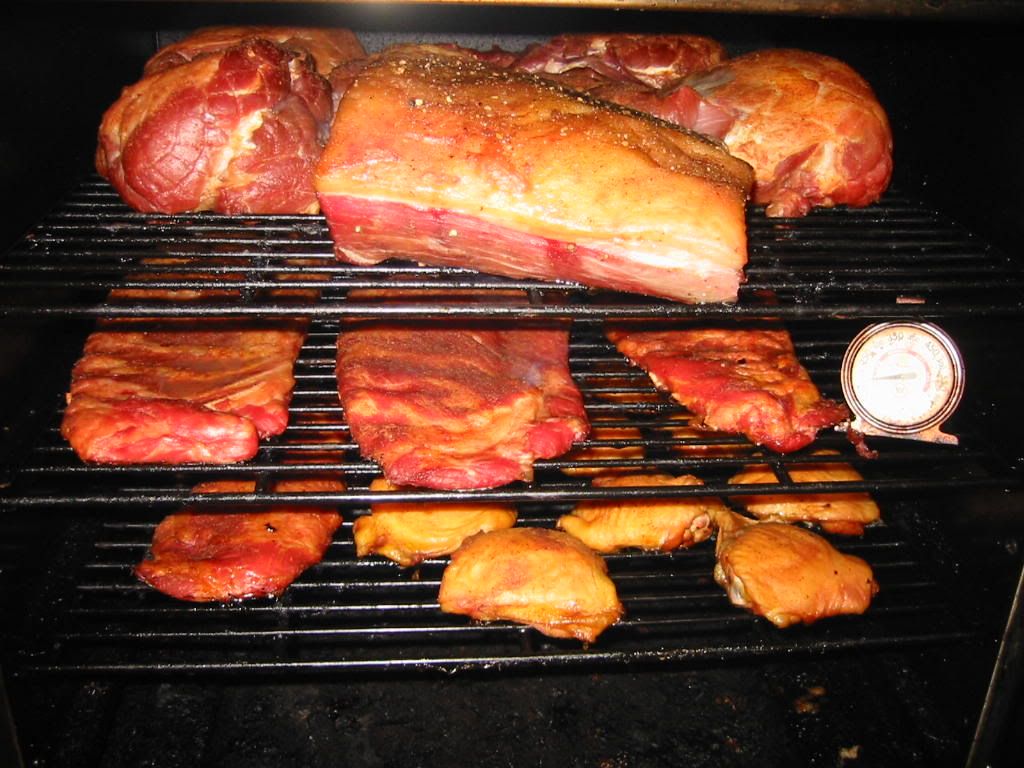 Pulled off the Smoker...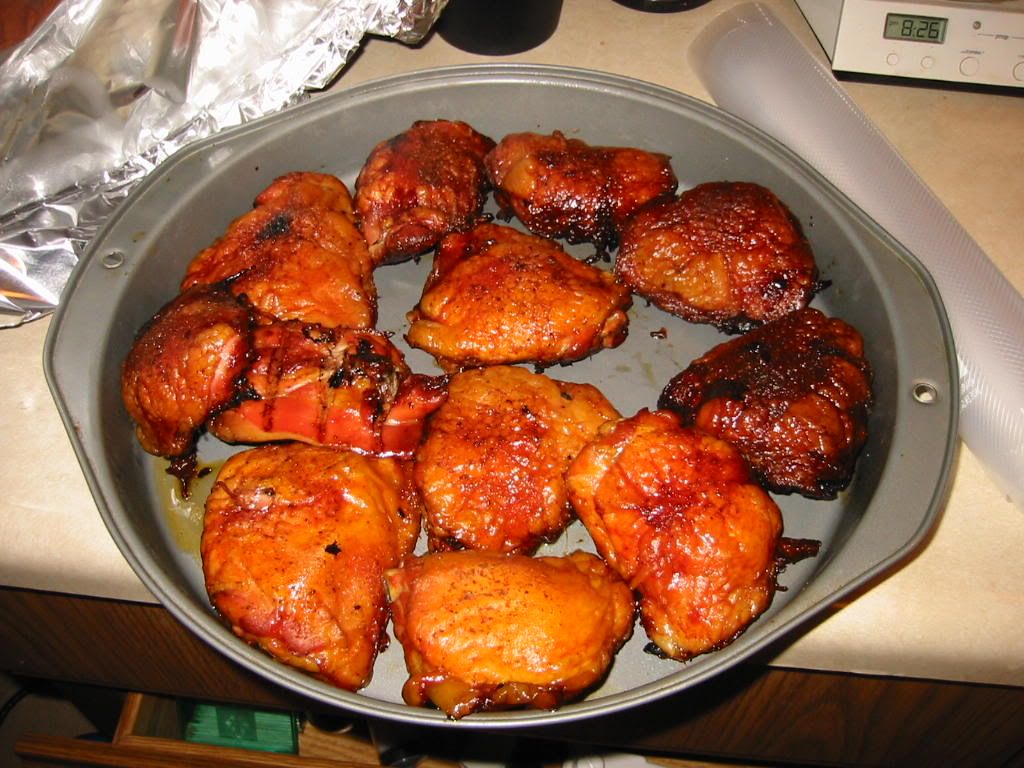 Pulled off the Smoker (finished off in the oven as the temp outside was dropping and it was getting late)...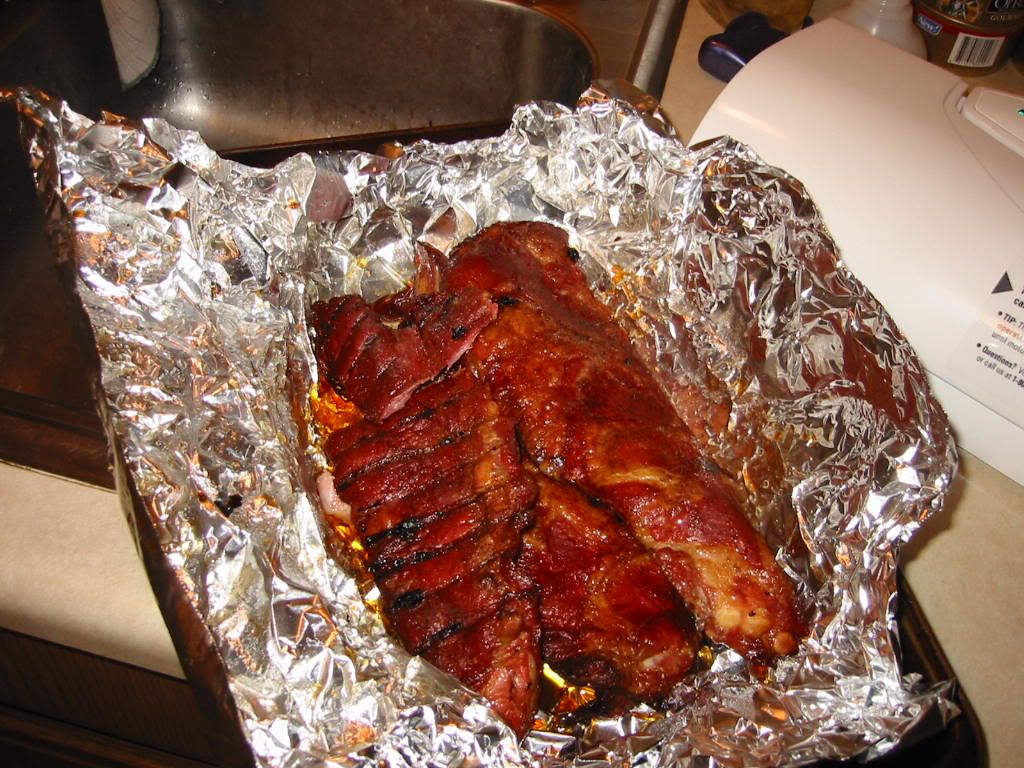 Pulled off the Smoker...
Pulled off the Smoker (Forgot to get a photo of the Pork Butts)...
Beef...Cut into 1" Cubes after cooling overnight in the refrig. Took the juice after refrigerating, skimmed the fat and re-added to the meat (gives a nice extra flavor). Ran through the food processor for a couple of coarse chops. EXCELLENT for tacos, chili, anything you can use shreaded beef instead of ground beef.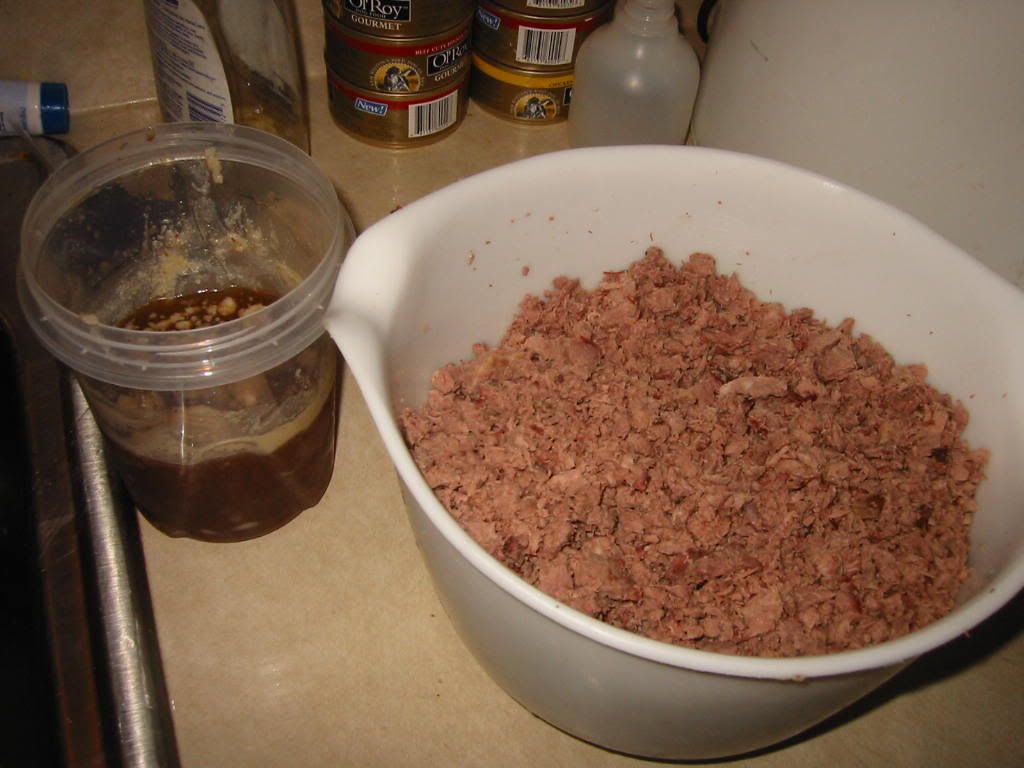 Pulled Pork (also cooled overnight in the refrig--again re-added the juice, makes very moist and flavorful).
Froze all the stuff.....
I'd post a dinner pic, but I lost all my guns in a tragic skydiving accident.
AFARR