We live in south Stafford. We got about a foot of snow. Absolutely beautiful this morning when we got up. The pup went nuts playing snow plow and leaving little yellow spots.
Later, the neighborhood kids joined ours in sledding out in the meadow down by the stream. A fun day.
Lots of work too. I used the Troy Built to clear the neighbors' of driveways today. They were happy.
Pics to follow...
Early this morning...before plowing.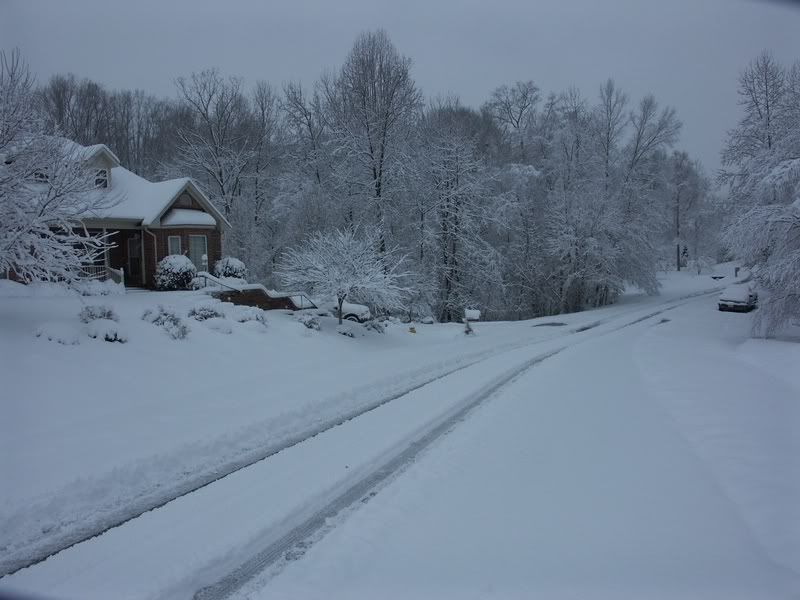 Front of the house.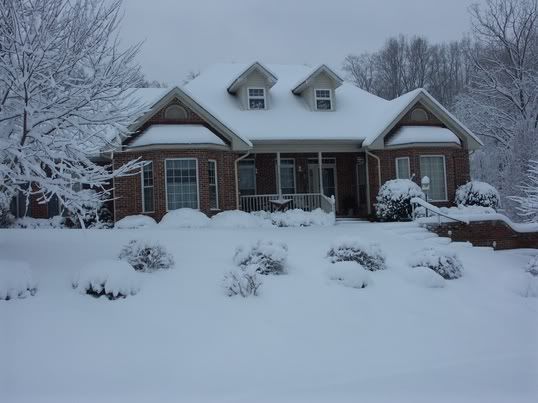 Casey playing on the deck.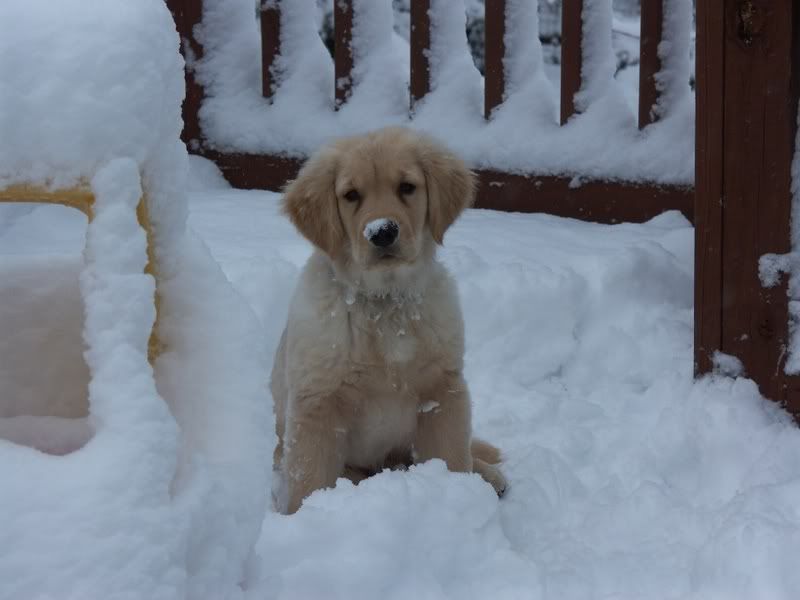 I know there was some water in here last night!