Hey guys,
This will be my main thread with pics from the show. This place is freaking huge so bare with me if it takes me until Sunday to get pics of everything.
To answer the question in advance: "I thought dealers could not take camers. How did you pull that off?" Answer: I also do freelance work so I have a press pass.
And now a word from our sponsor
So, for the record, anything I post in this thread is more for informational purposes more than just pimping what we sell. However, this whole thing is sponsored by
TalonArms.com
or there is no way I could have paid for this trip!
Some of these items my be available on our website and some may not. Feel free to check.
If there is anything you want to see, let me know. And before anyone asks, I will be at Styer today.
FNH USA FS2000! These should be shipping in April but I will double check that today.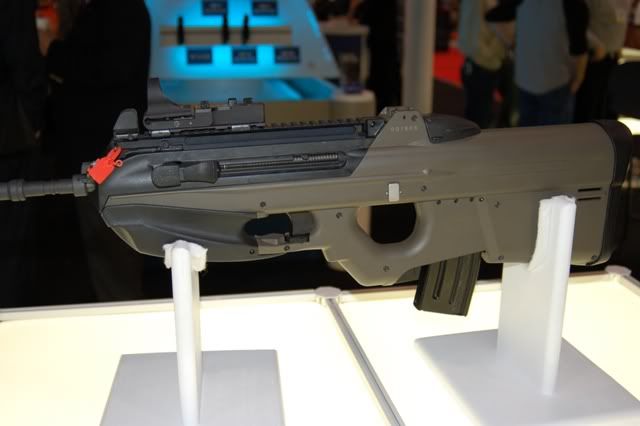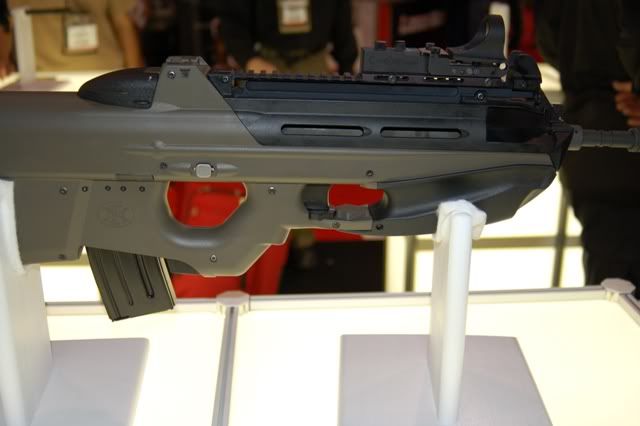 FNH SCAR. FN is still working on this project. I'll try for more pics later.
Sabre Defence:
The new tactical muzzle break on an 18" fluted barrel with Samson MRFS M
18" fluted barrels in SS and CV
SPR barrel is 1/7 and competition barrel is 1/8. Both have M4 feed ramps.
Massad Ayoob Elite Rifle: Signature Series
16" fluted mid weight SS barrel 1/8 twist.
Tactical Muzzle break, ACE SOCOM stock,flip front and rear sights, Samson MRFS M, EOTech 552, two twenty round and two thirty round mags, Giles Sling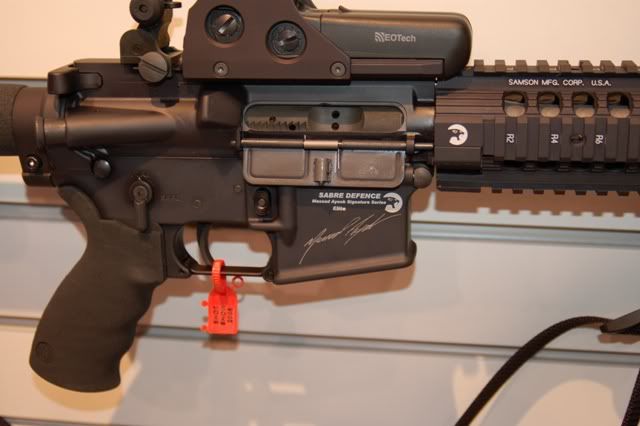 Sabre 6.5 Grendel Carbine
1/7.5 twist with M4 feedramps
3 versions available but all carbines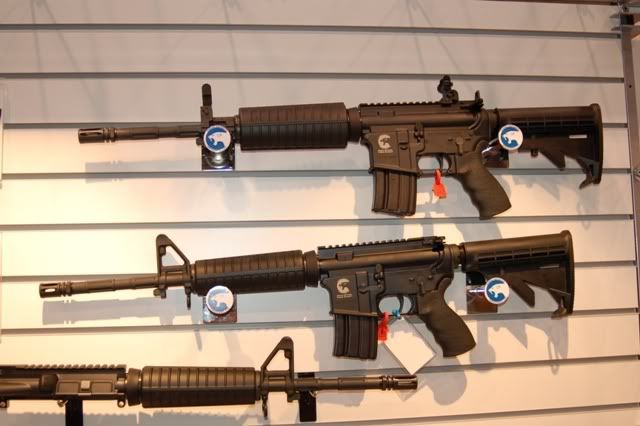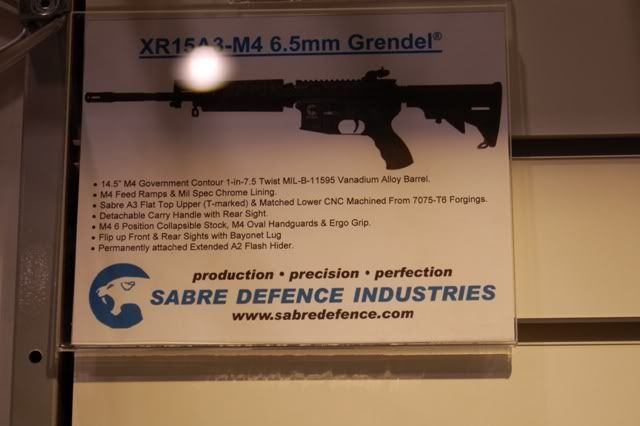 barrel flutes
A note on 6.5 Grendel.
Bill Alexander has done a terrific job marketing this round. For 2006 WOLF Ammunition has announced the addition of two rounds in 6.5 Grendel have been added to the line up. With Sabre Defence and an as yet un-named major player adding it to the line up this year, it looks like the 6.5mm Grendel will be a commercial success.
Please do not start a 6.5 vs. 6.8 argument in this thread. I am just reporting the facts. I am not saying 6.8 is dead or one is better than the other. The fact is, 6.5 will make major power factor and companies who plan to market to compitition shooters know that this will be a good seller.
Gemtech's new G5 5.56 can. This is the replacement for the M4-96D
It uses a new "phantom" style flash hider/bi-lock. The new locking mech. is virtually maintanence free.
Once mouted, it only increases weapon length by 5.5" and it weighs in at 21oz.
Pentagon was showing off a new Stealth series of weapon mounted lights.
They are Type III HA BLACK instead of the OD color and will use the New LaRue throw lever with a lock. They are very cool. The will retail for about $80 more than the current MS series of lights which will still use the industry standard ARMS #17.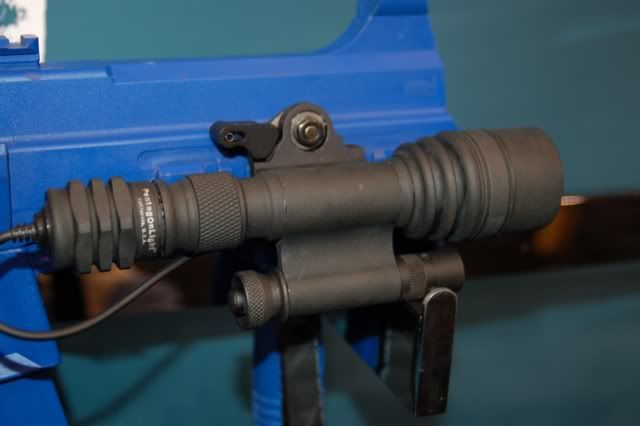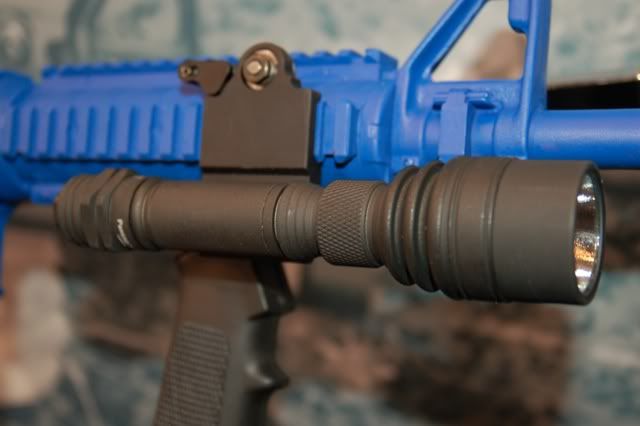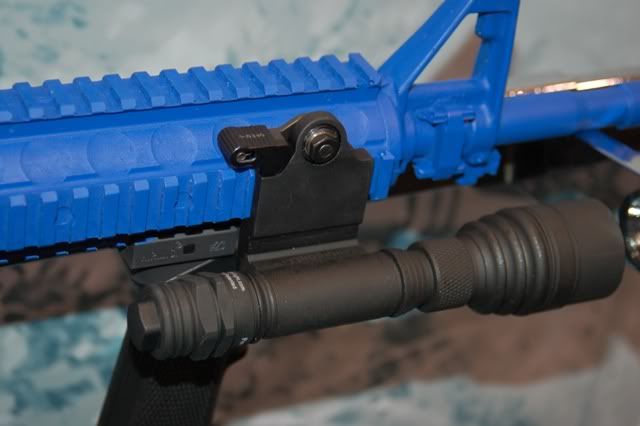 EOTech 553 was everywhere! note the dual ARMS throw levers!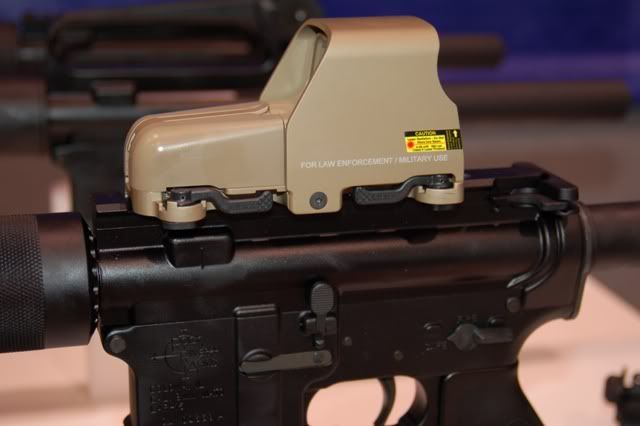 RRA 9mm AR pistols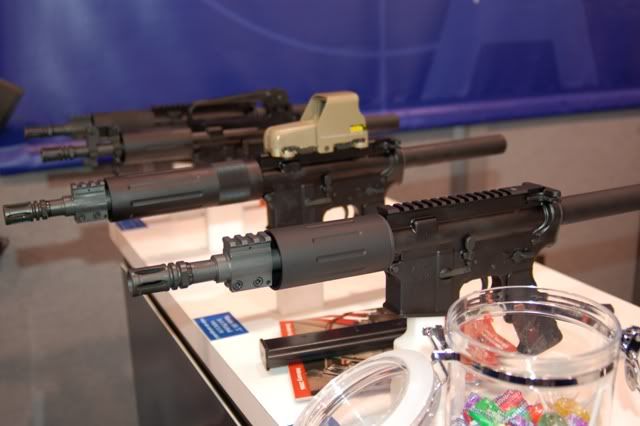 RRA 5.56mm AR pistols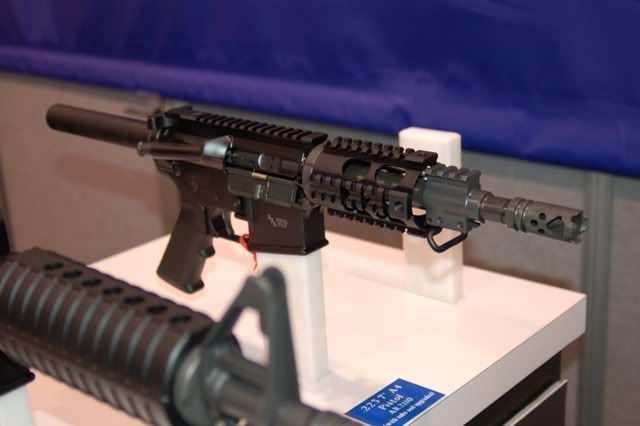 RRA .458 SOCOM is now in production!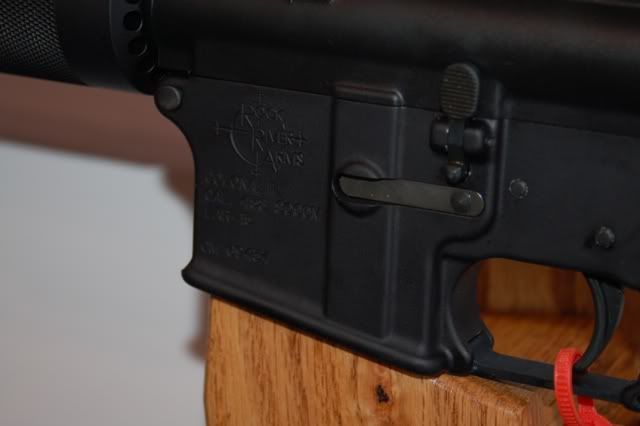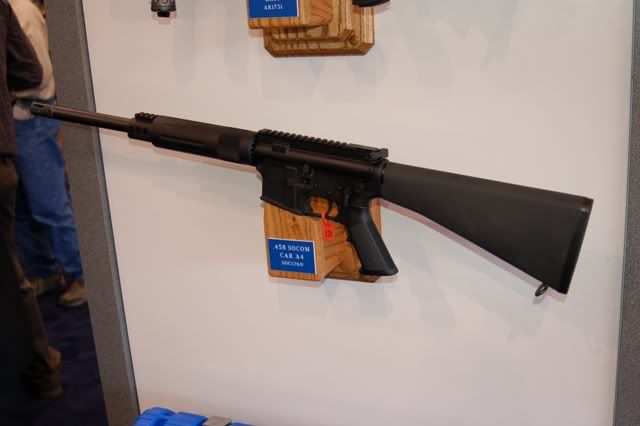 the new case for the LAR 10 and .458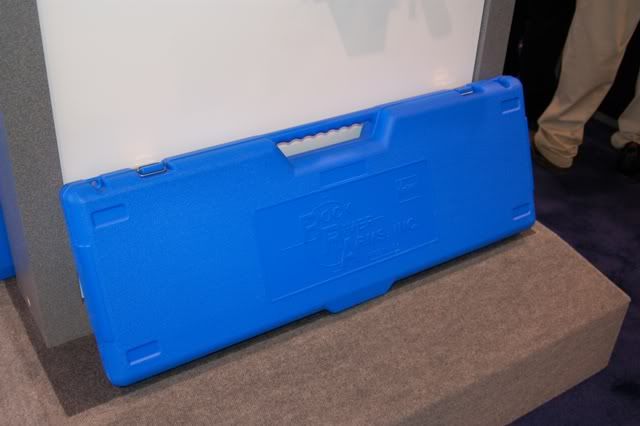 7.62mm LAR-10.
Looks like a Bushmaster, because it is the same design. RRA is using a 1/10 twist rate.
Bushmaster only want to build 5.56mm so RRA picked up the ball. this is great news. It will use FAL mags of course. These are due sometime this summer.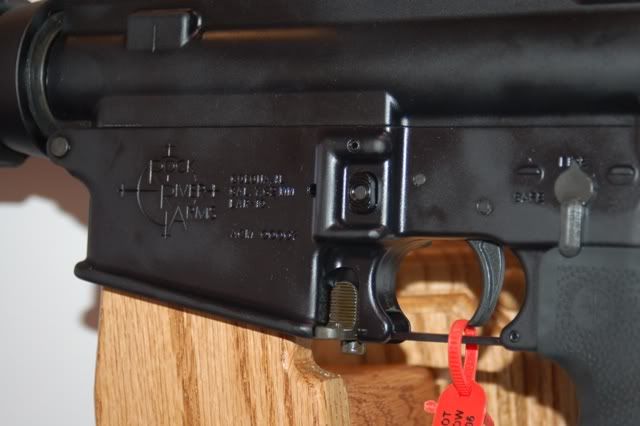 20" with collapsable stock LAR-10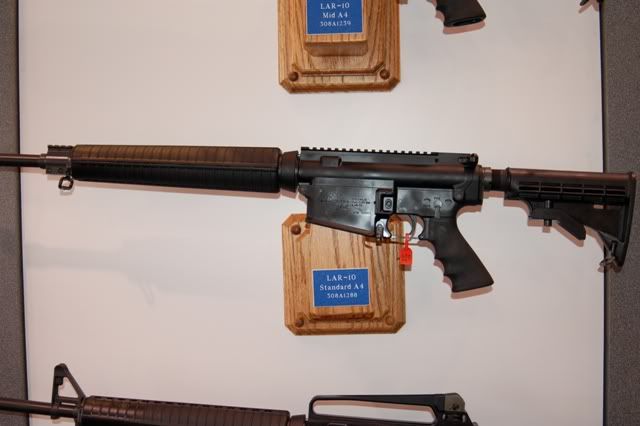 16" mid-length LAR-10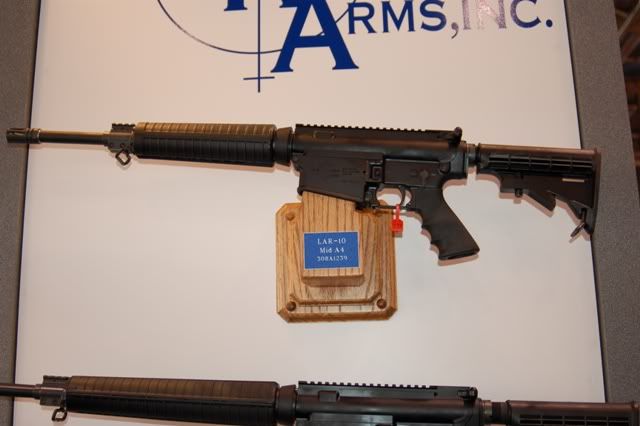 Armalite was also showing off it's SASS 7.62mm AR-10
These will be available for civilian purchase
MSRP for the standard SASS is $2788 and $3358 loaded out with Scope and bi-pod. There is an option for a fake AAC can, but i know that AR15.com members would NEVER buy a fake can, so I did not get the price on that.
For those of us who shoot with REAL suppressors, the gas system is adjustable.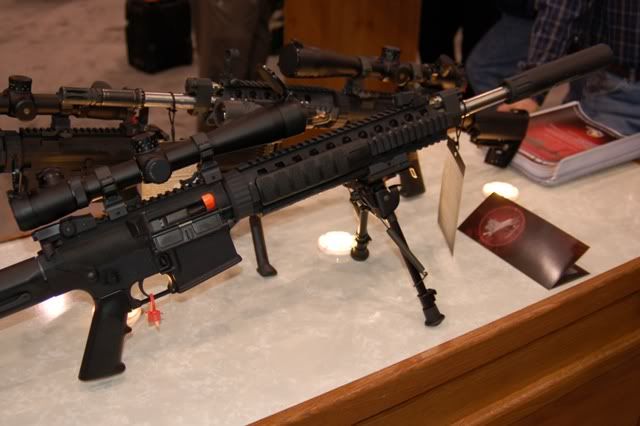 close up of mount and gas block
With the Magpul PRS installed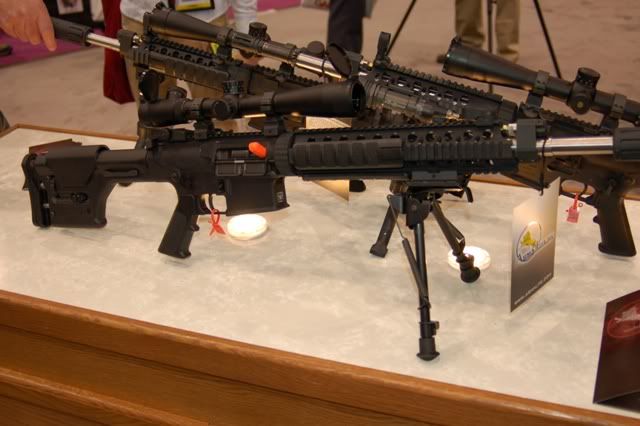 S&W's new SW1911 with a rail.
Looks like a Kimber but the frame is Scandium!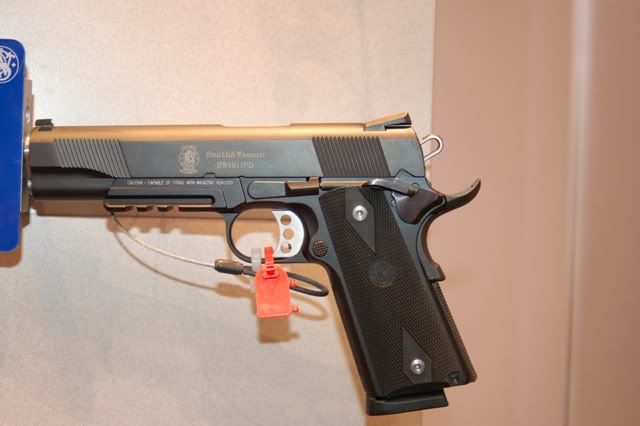 the new Gunsite
The M&P pistol is now availabe in .357 SIG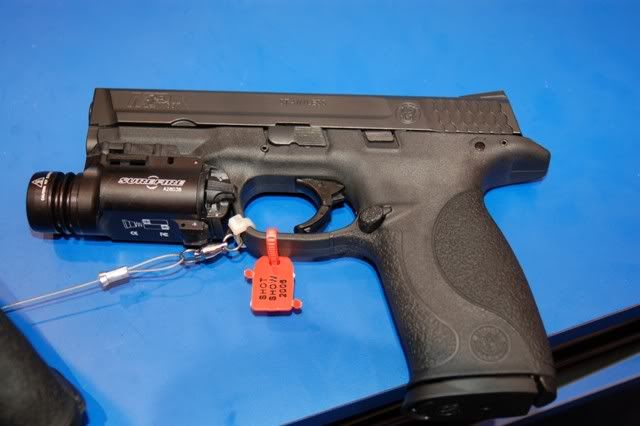 oh, and they started making ARs too.
Prices are high but the quality is excelent.
(pimp warning:)
We have them available on our website for pre-orders now.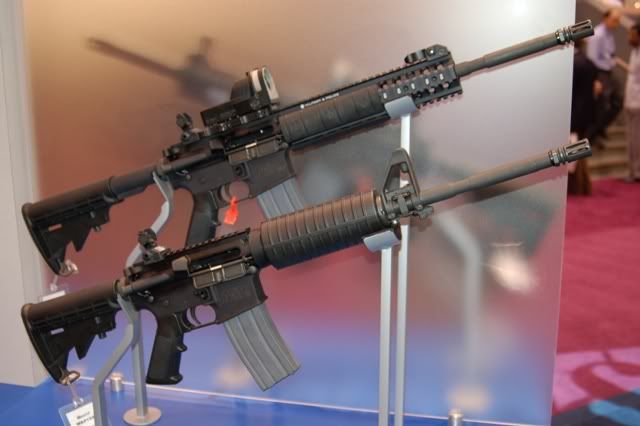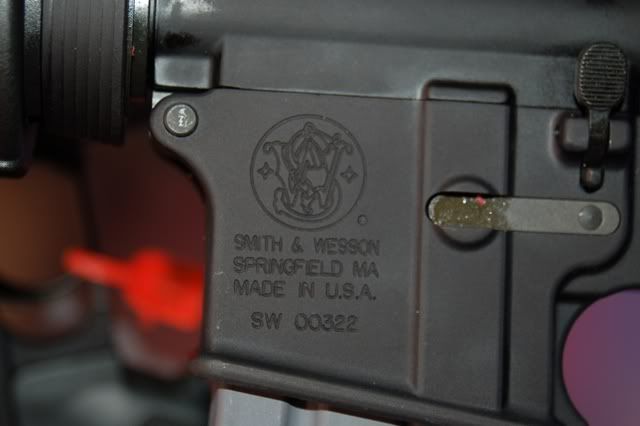 They do have the dual sling mounts.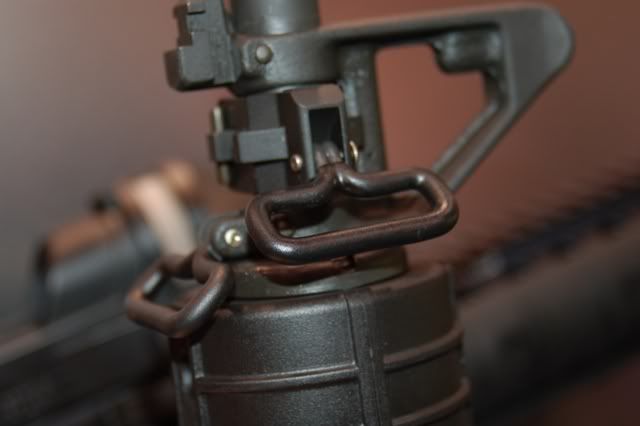 FAIR WARNING: S&W put their name on EVERYTHING including the Troy sights and Rail covers!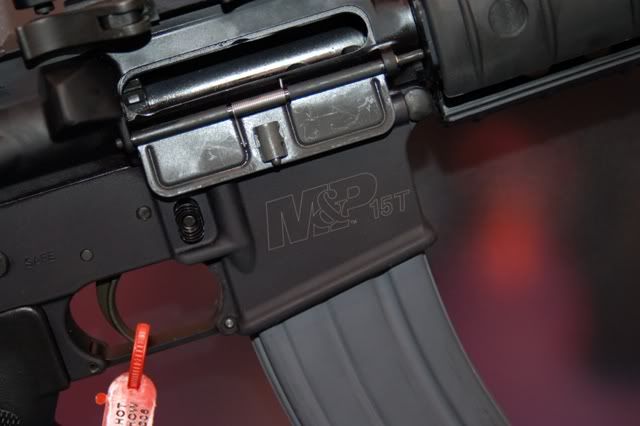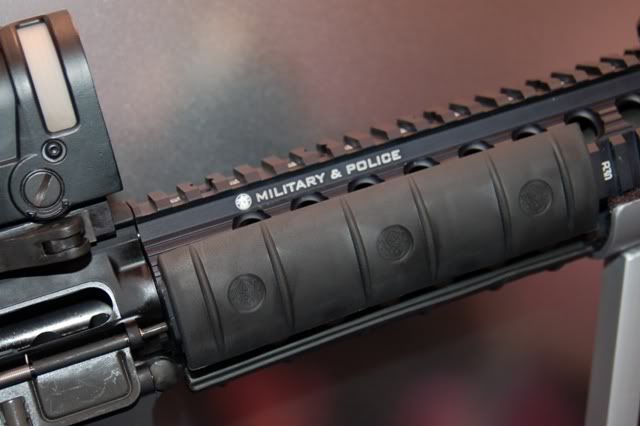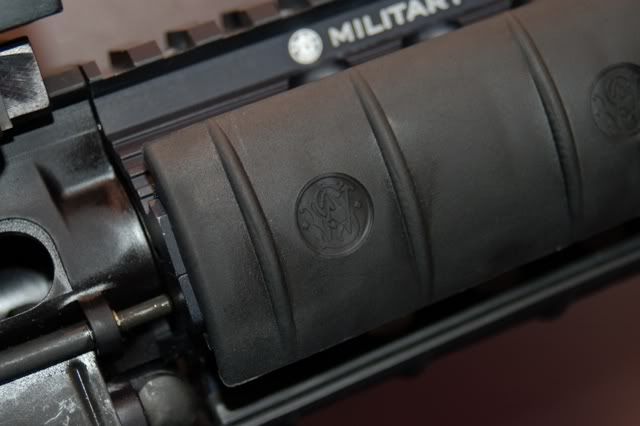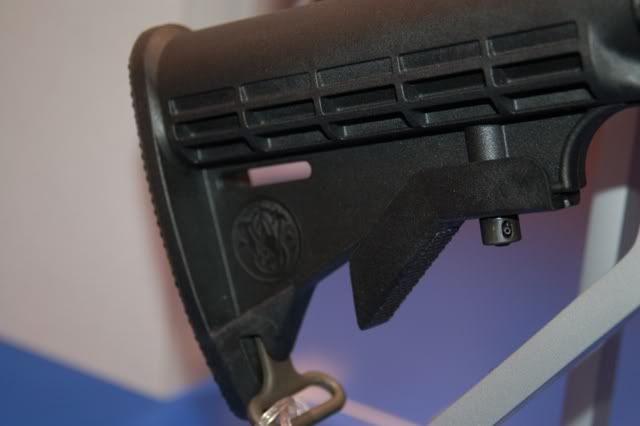 SIG has a few things of intrest as well.
I will get more details today.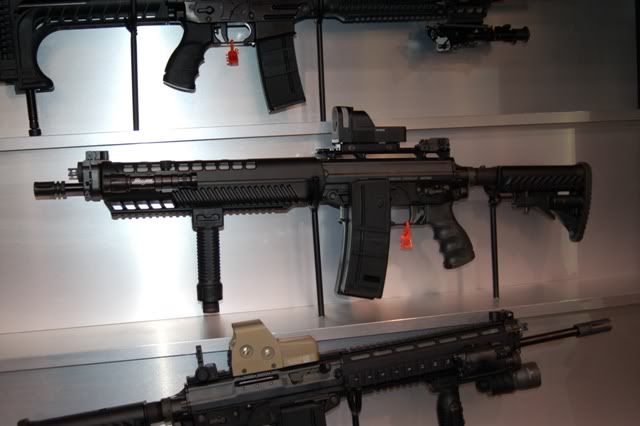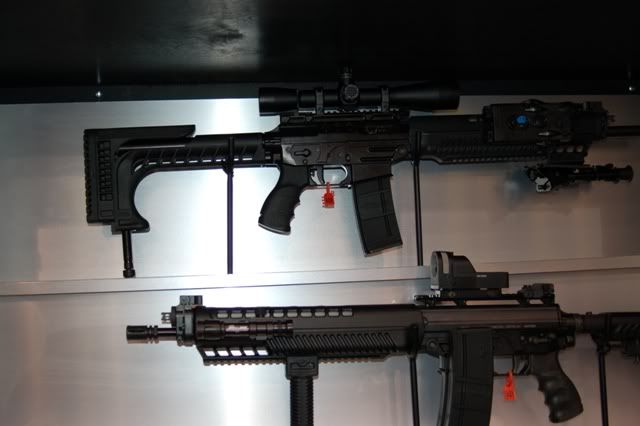 Close up up the precision stock they are using
They do use a front flip sight which I am sure someone will say "looks like a Troy
"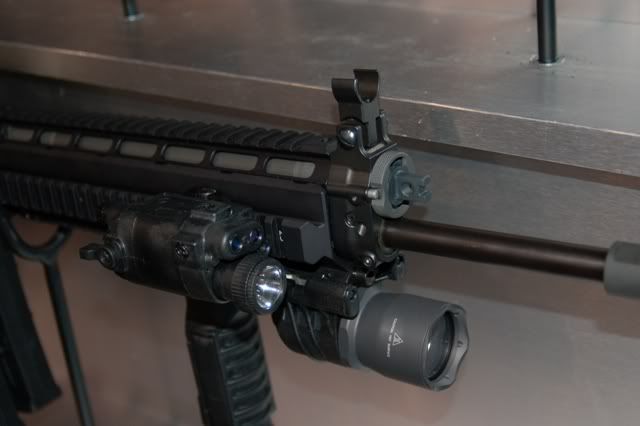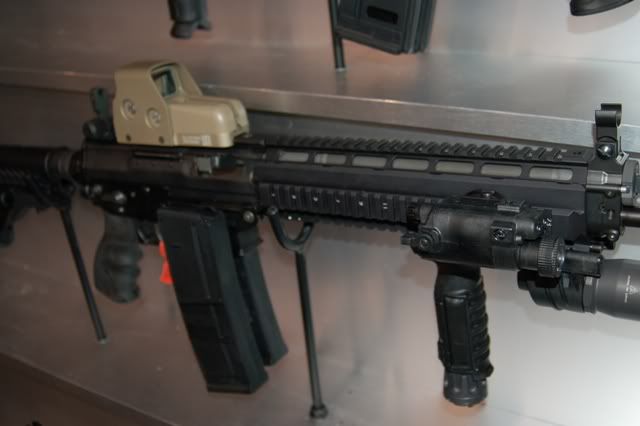 Blade Tech has some cool mag holders.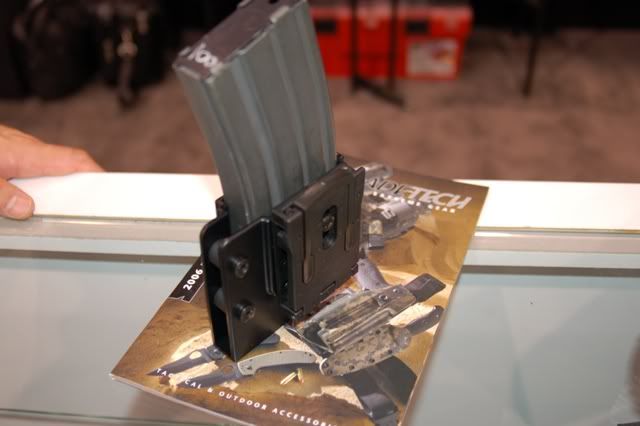 Samson Mfg had his barrel mounted flip sight on display. This was my first chance to put my hands on one and I have to say that it is SWEET!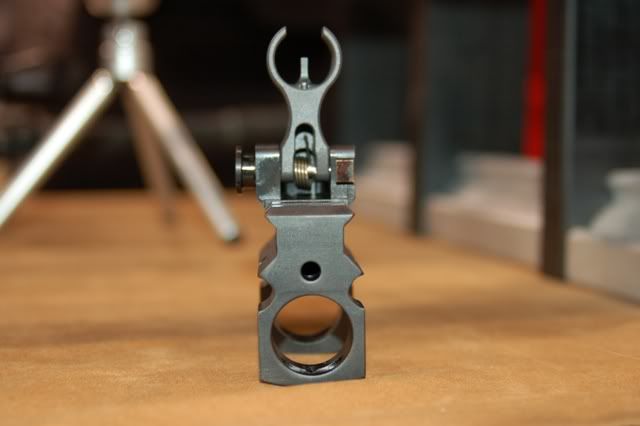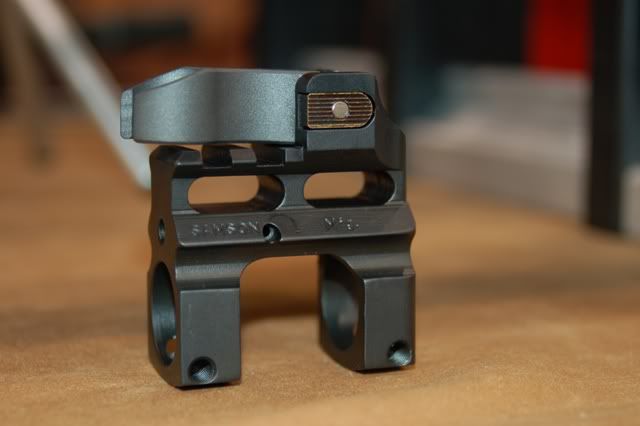 It even fits inside a standard CX-EBR!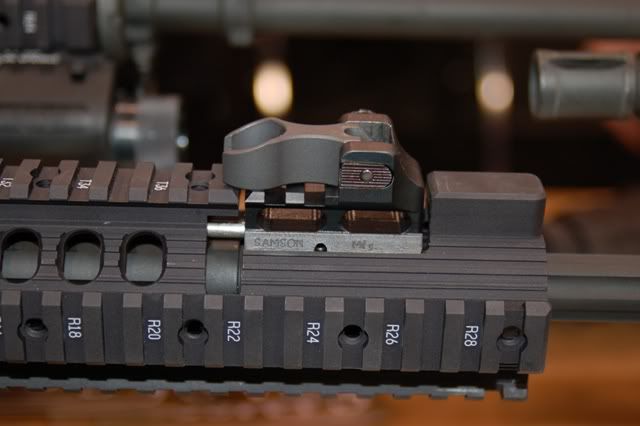 The rail mouted version was also here.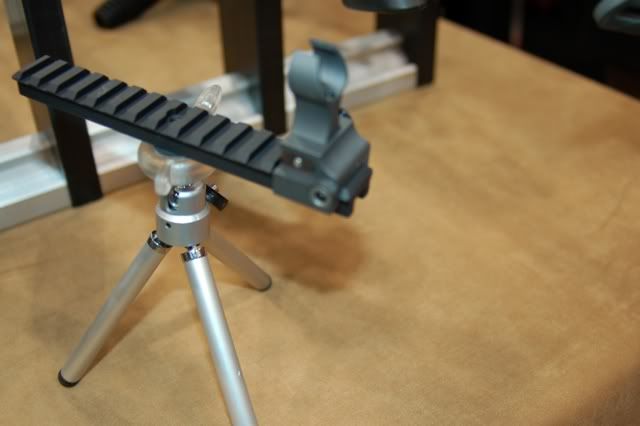 The MRFS was sporting new colors this spring. The coating is ceramic to help disapate heat and keep the handguards cool.
Avaible colors: Black, Green, Tan
I will get more information today from Thor Defense on the coating used.
That is it for now.
Post comments, questions and requests and I will get to them as fast as I can.
And thanks to
TalonArms.com
for funding this thread.
Today I plan to see Styer, Magpul, AAC, SIG, Armalite again and a few others as well.
<­BR>