My parents have a painting of his, who died in 1988. Here it is, highlighted with some artsy-fartsy blue glass curios which they deem fit to place about.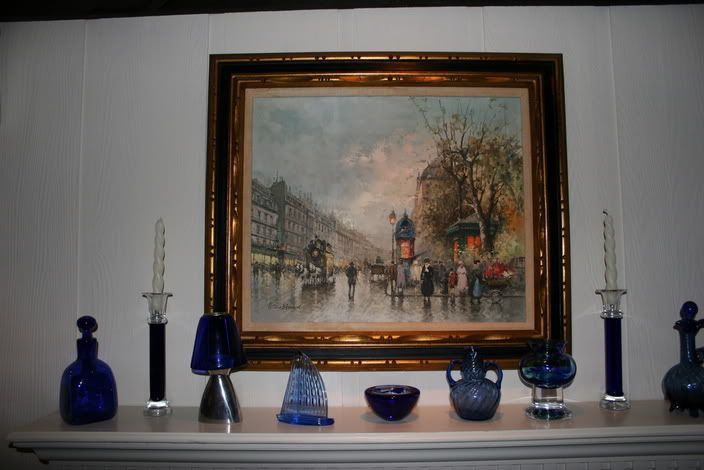 After a brief seach out on the 'net, its a bit difficult to find value. Most online exhibitions show paintings already sold, or "call for a price."
One site hinted at considerable value.
Yes, I know if I looked some more I could get a better idea, but the responses here tend to be a lot more entertaining.
They're gonna sell if it's worth any considerable value.
Thank you for your time.