As an arfcommer and psychopolitician, I hold it my duty to explore any possible advances in the field of incendiary devices, drugstore explosives, and general manly folly. A poster recently related that he observed a fire hazard warning on a container of cat litter. DK Prof (PBUH) did a quick experiment last night with no results. I vowed to repeat the experiment on a larger scale, enlisting the help of my son and of a genuine Boy Scout, as part of my coaching/instructing him for his God and Country badge, to assist me in this matter. To ensure that the experiment was properly included in the God and Country curriculum, we performed the exercise in a church parking lot in the United States of America.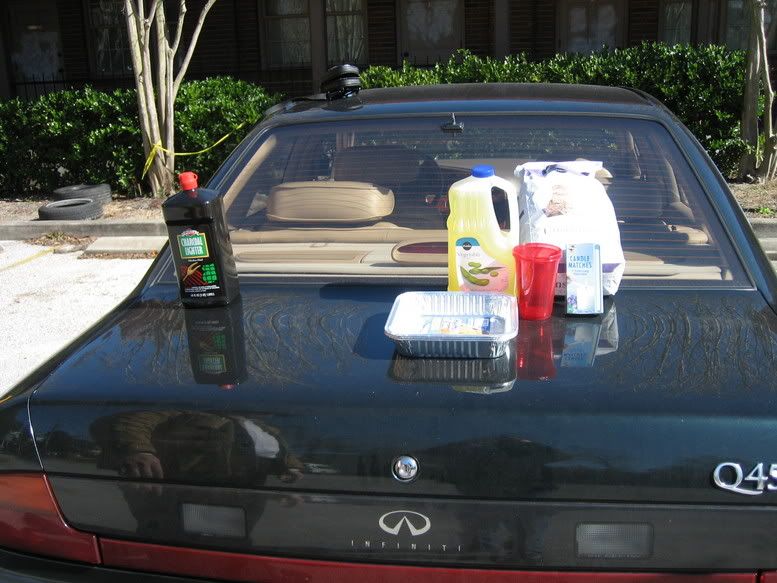 Equipment ready.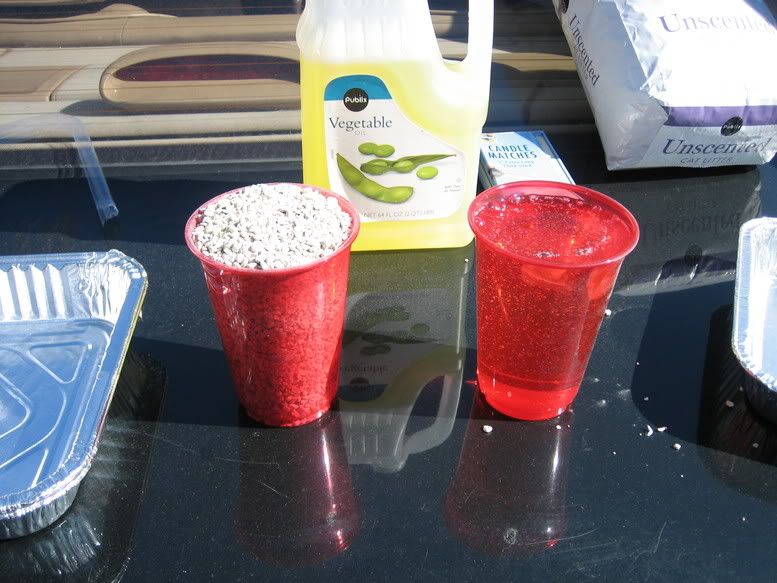 50/50 Vegetable Oil and Cat Litter ready to mix.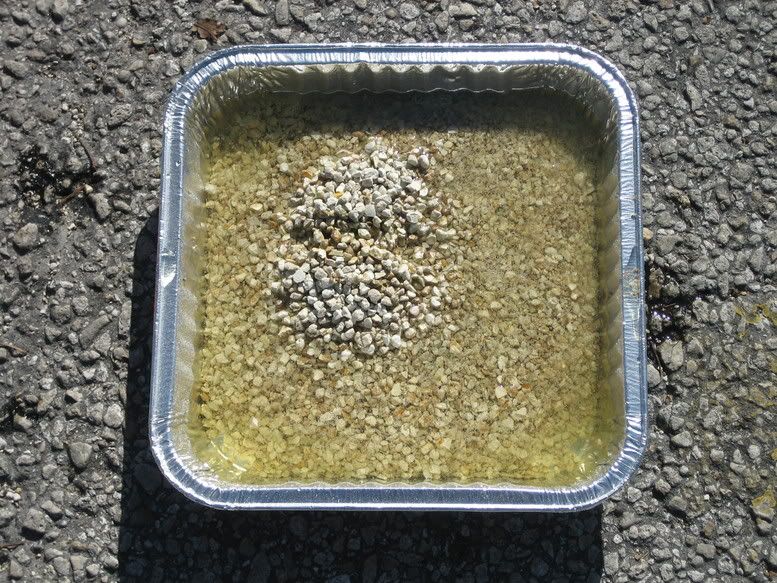 50/50 mix of Vegetable Oil and Cat Litter, festering in the sun. No spontaneous combustion.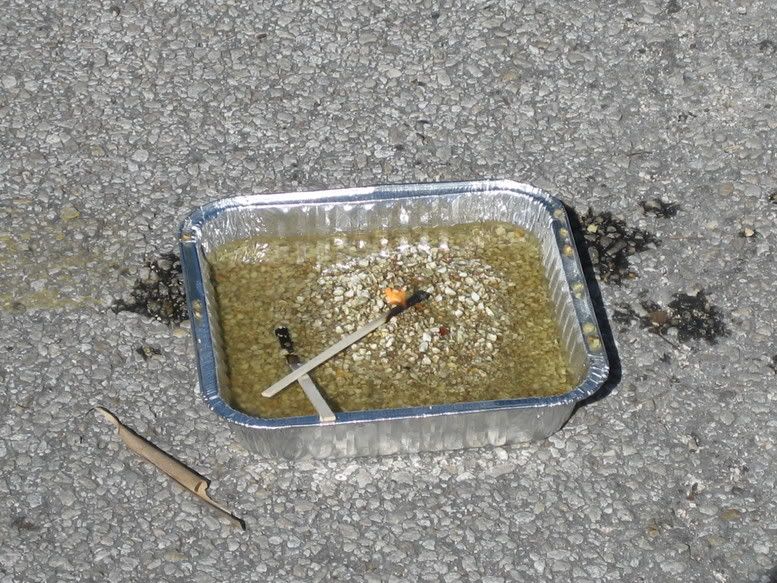 To hell with spontaneity. We resort to artificial ignition devices.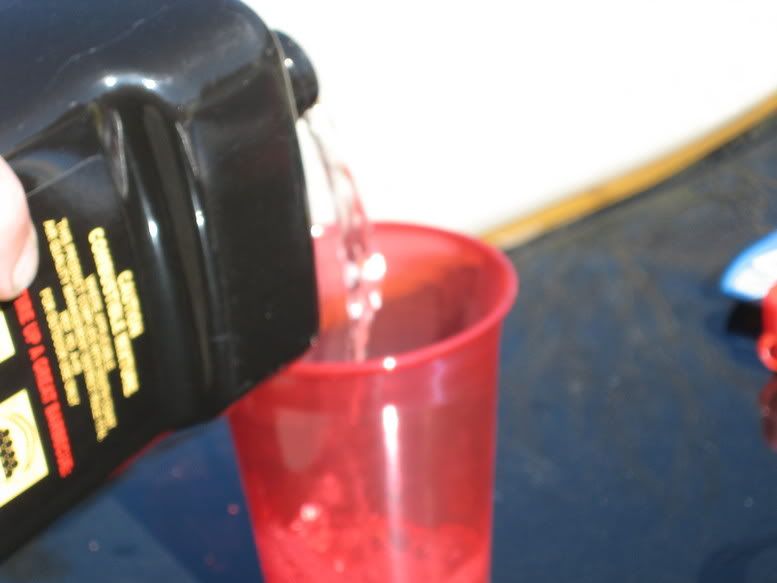 To hell with Vegetable Oil. We resort to lighter fluid.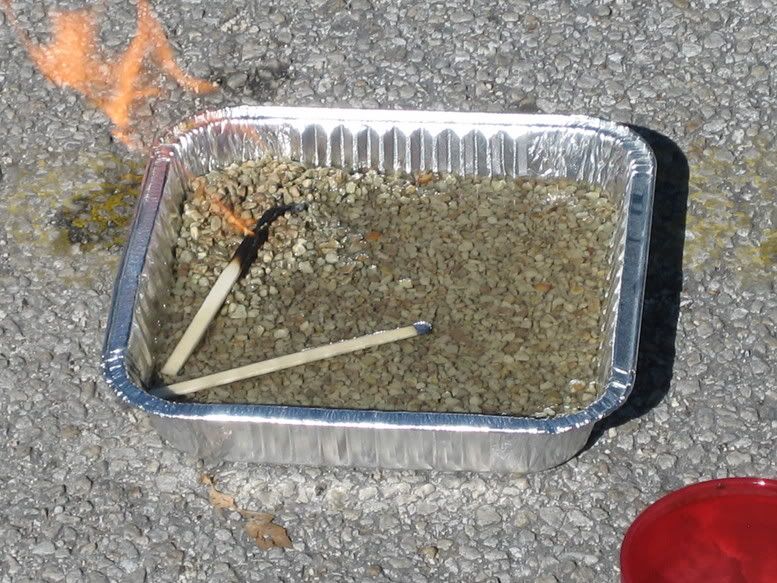 Looks promising.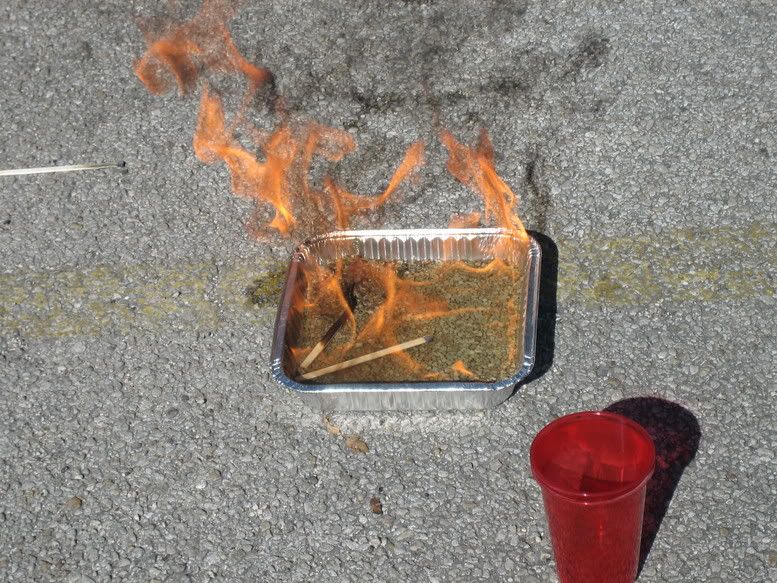 Oh, yeah.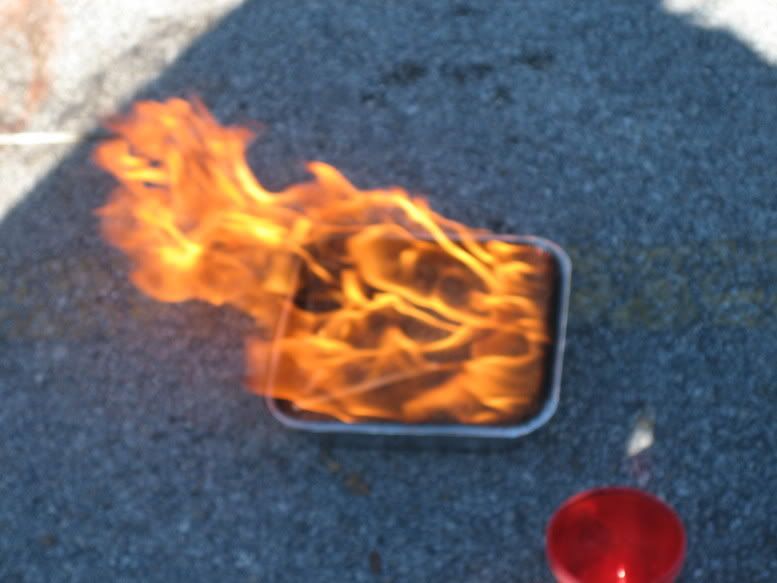 Fully involved.
Conclusions:
1. Vegetable Oil and ordinary Cat Litter do not represent an improvement in the area of field expedient incendiary devices, and when combined may be categorized as "boring," even when artificial ignition devices are applied.
2. Lighter Fluid changes everything, though it is unclear that the Lighter Fluid experience was enhanced by the use of Cat Litter.
3. Fire is fun.