Wife and kids are away this week. I'm chef and busboy.
Simple Bushmaster lower with RRA upper.
HK USP Compact .40.
Buck Taclite.
Lufkin 100ft tape measure.
Swingline stapler.
Captin Morgan and Coke...3 to 1 ratio
.
Philly cheese steak with onions, shrooms and provolone.
Wings n Celery and a single pack of Blue Cheese.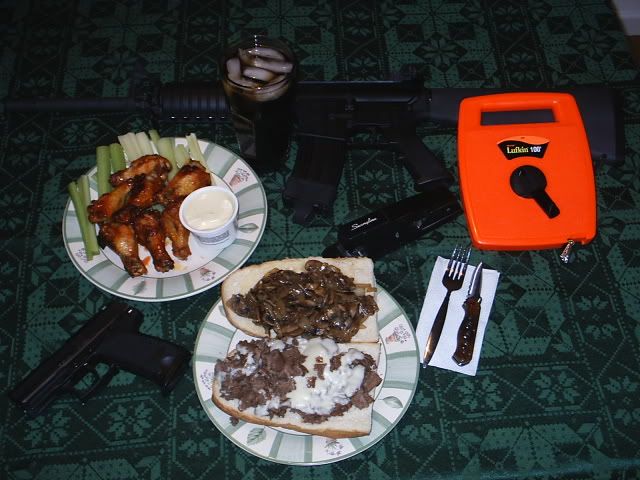 Made a little much