I'm re-doing the bathroom in my basement. The sewer line sits right on the basement floor. I'm adding a pit and a sewer ejection pump, so I can install a shower without building a platform. Here's the picture: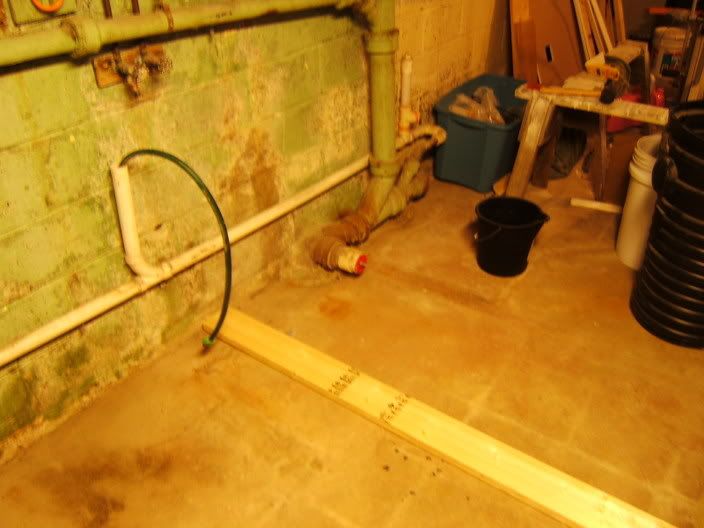 The stud on the floor represents the wall separating the bathroom from the laundry room. The photo is taken from the laundry room side. The bathroom will extend well into the junk at the edge of the picture.
Here's the question. I did not buy a pump just yet. I'll spend the $ for a pump that will last 10 years and sized big enough to handle a shower, sink, toilet, and 60 gallon jacuzzi tub (occasionally). How close do I need to dig the pit to the sewer connection? Can I pump the waste up to, say, 36 inches and then let it gravity feed to the connection? I'm tearing out a wall in the bathroom above this area and am planning to run a vent line up to the roof.
Any info/comments/suggestions appreciated.