Alright, this is my first shot, so let me have it!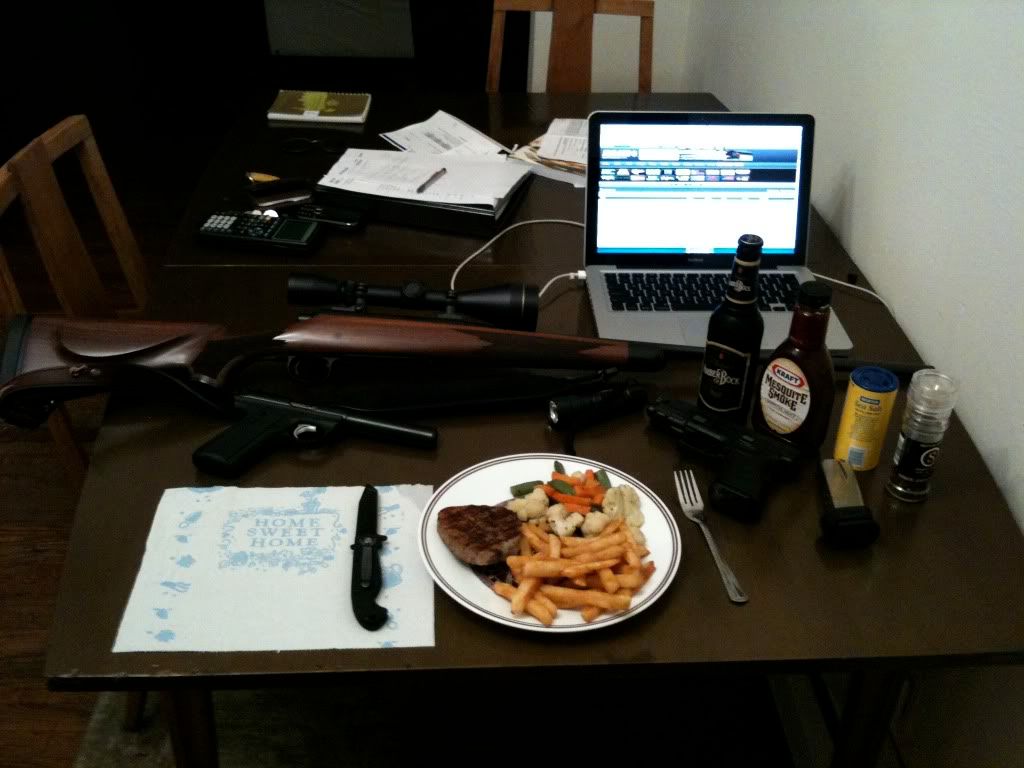 Eye of round, steamed veggies from a bag, and fries I needed to get out of the house.
XD.45C. First pistol I bought, and my CCW.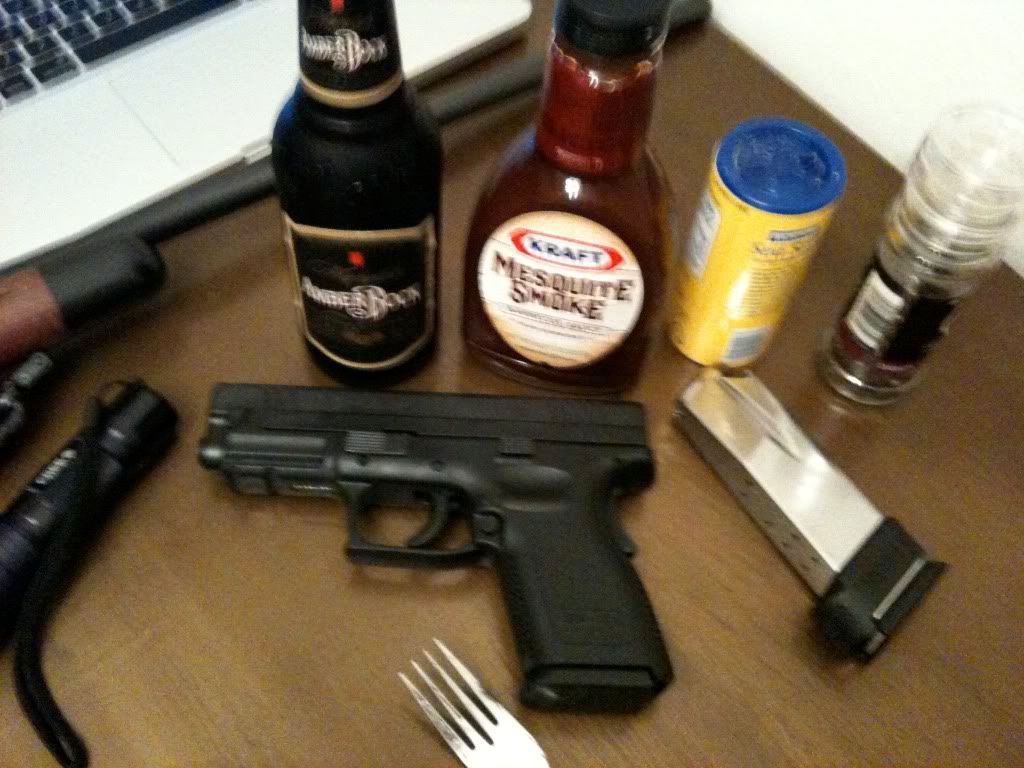 Rem 700 CDL left handed in .270. Only rifle I have here over .22LR. (Left my SKS at home.)
Ruger 22/45.
I'm already deducting a point for the bad photos. I took them with my phone.
And yes, that is my homework in the background.