Originally Posted By exwildlandfire:
My Son is going to keep one of the pups out of my litter....At his Moms house....Going to help them out with a crate for inside the house....

What is Arfcoms pick????


Using a crate is another tool for training a canine. A leash, food, collars can all serve raising a dog. Depending upon the dogs size (it sounds like your son is starting out with a pup) I would look at crates that offer a sizing partition.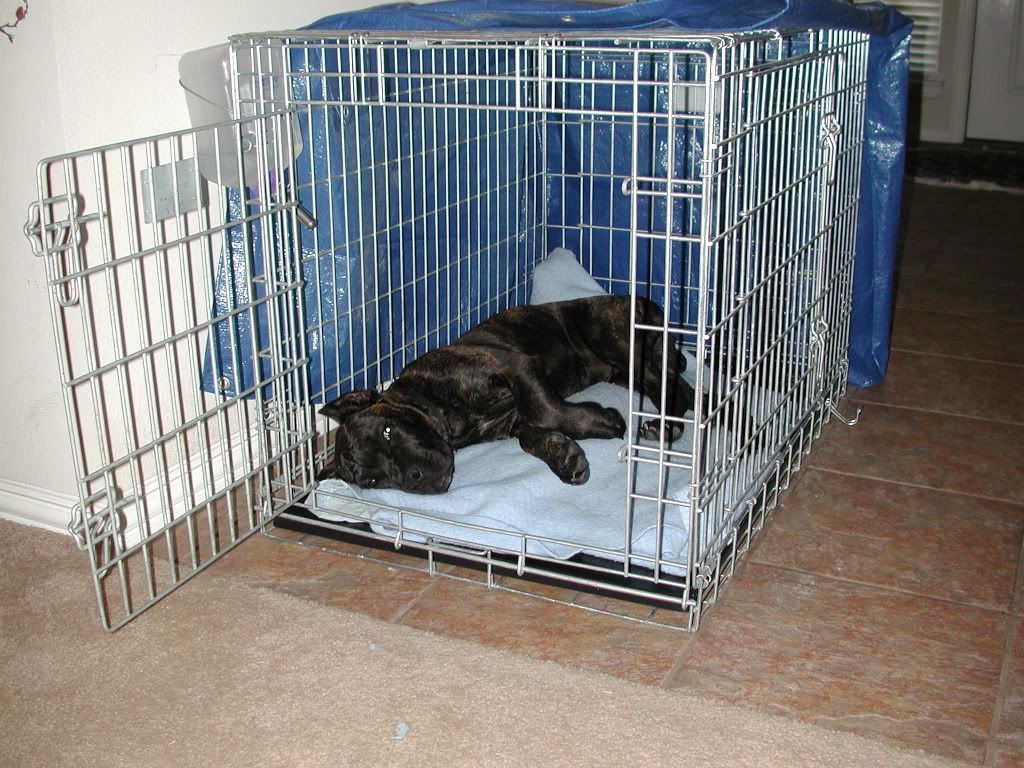 Max is my fourth dog that has lived in this crate. Made by Ultimate (not sure if they still exist) it is extremely durable, portable and has a partition that can be moved as the dog grows. Keeping the crate "short" trains them not to go where they sleep. You can move it back and finally remove it when they grow bigger. I use the crate as a "safe" place for my dogs. If they feel unsure about anything they can retreat to their "doggie condo"
A cheap WalMart blanky, a one gallon water feeder and a favorite chew toy will net you tons of positive training for your dog.
FB
ETA: THe $7 tarp serves as "walls and ceiling" for them as well as protect your home from accidents.