Well after much thought and consideration my wife and I made the decision to buy a grain mill. We wanted something durable, flexible as to what it can handle, and US made. We settled on the Grain Maker Mill made right here in Montana. We drove to the shop where they make them yesterday and picked one up. I couldn't wait until we had a proper mounting system set up to try it, so I "Kimchi rigged" a couple C-clamps to hold it while I got to crankin'. Here's how it went.
Right out of the box with some of the wrapping removed
One side view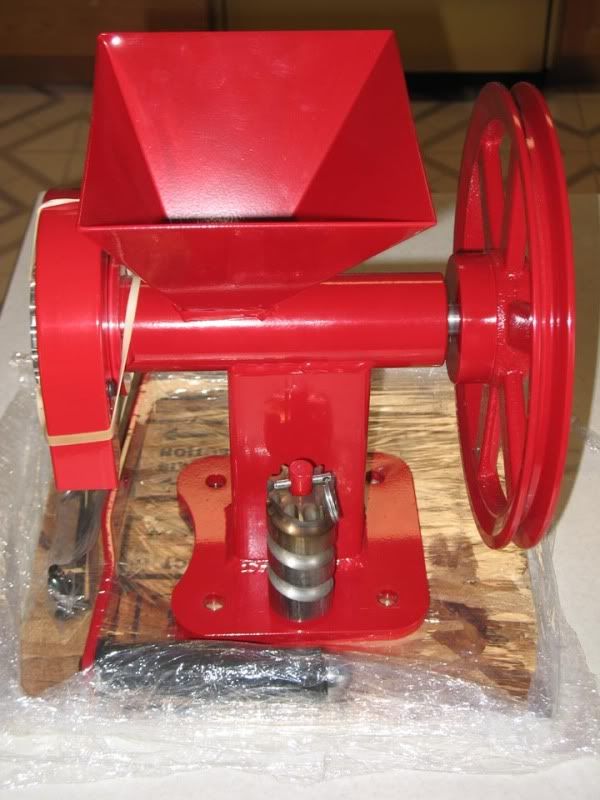 The other side view showing the handle and small parts bag (2 screws/2 Allen Wrenchs/small brush for cleaning)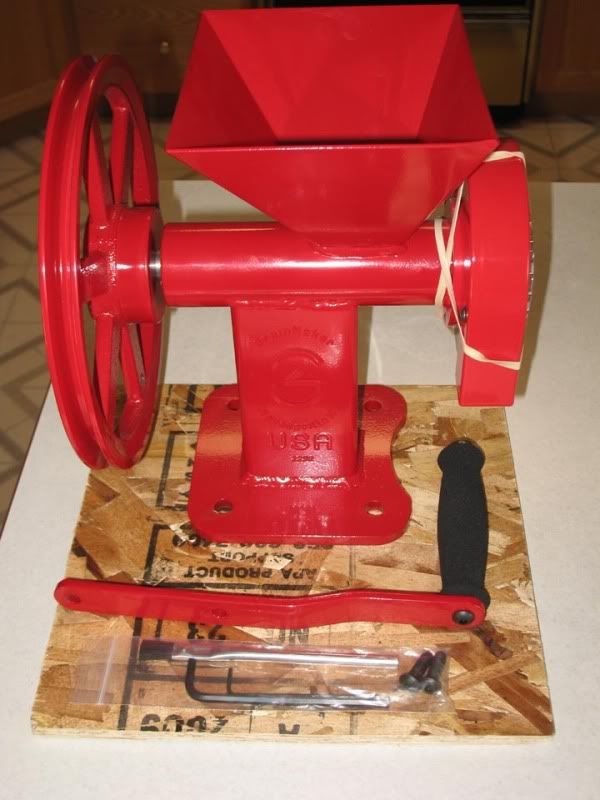 Handle attached
Other side w/handle attached (that's the 2nd auger they give you, mounted in it's storage position)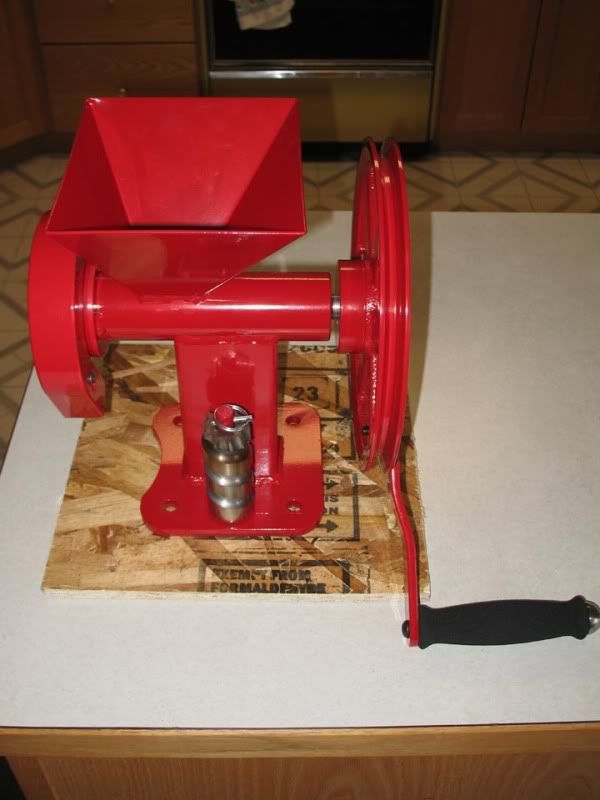 Almost ready to go with Wheat Montana wheat
In about 4 minutes 2 cups of wheat are now about 2 1/2 cups of flour
I found the bread pan worked well to catch the flour. It gets up close to the mill and is deep enough to keep all of the flour in the pan and not on the counter.
My wife is an excellent baker/cook but when we want some "bread" in a hurry she makes a flat bread using a pizza crust recipe. She mixes the dough and lets it rise. Then she makes some flattened rounds
and on to the griddle they go.
Pull them off when they're done (it's a "feel" kind of thing) and let them cool a few minutes then it's snacktime
I grew up in WI so I like sharp cheddar cheese on mine.
Our next part of the project is to come up with a mounting system that will hold it down but not mar up the counter tops.