I've only been hunting the last three years but I really enjoy it. I took my wife hunting in Hill Country for the first time last year with a buddy and his wife and she loved it
Link
. My son is interested in hunting and went with me a couple of times on some family land in Oklahoma but we didn't see anything the two times he went and we were sitting in a tree stand in 30 degree weather and it rained once. The weather doesn't bother me very much but I could tell it really made the experience rough for my son and it's not really all that fun when you're cold, wet, and not seeing any deer.
So, in hopes that I can make the experience a little bit more family friendly, I built a homemade stand this year and hauled it up to OK. I wish I had taken more pics while I built this in my garage but I did manage to snap a few pics toward the end of construction. I figured this would be a lot better to take the kids hunting in. They can stay warm with Mr Heater, they don't have to stay still all the time, and they can bring their ipod or a book until the deer start moving.
I've got a fairly comfy chair in it right now but I'm going to swap it out for some smaller chairs so we can easily get an adult and one kiddo in there (two kiddos is possible but it would be pretty cramped). Below are the dimensions for anyone interested.
Stand is 6 feet off the ground, total height of 12 feet.
Inside dimensions are 4 feet by 4 feet.
I plan on adding, a funnel and tube "bathroom" to the inside of it and finishing out the trim after this season. I simply ran out of time when I hauled it up to my grandpa's land. Any suggestions or comments for my next blind from you more experienced guys would be appreciated. I'm not a carpenter, but I'm pretty happy how this project turned out. It will be warm, dry, and we have a great view of our hunting area with two windows on the front side and single windows on the left and right.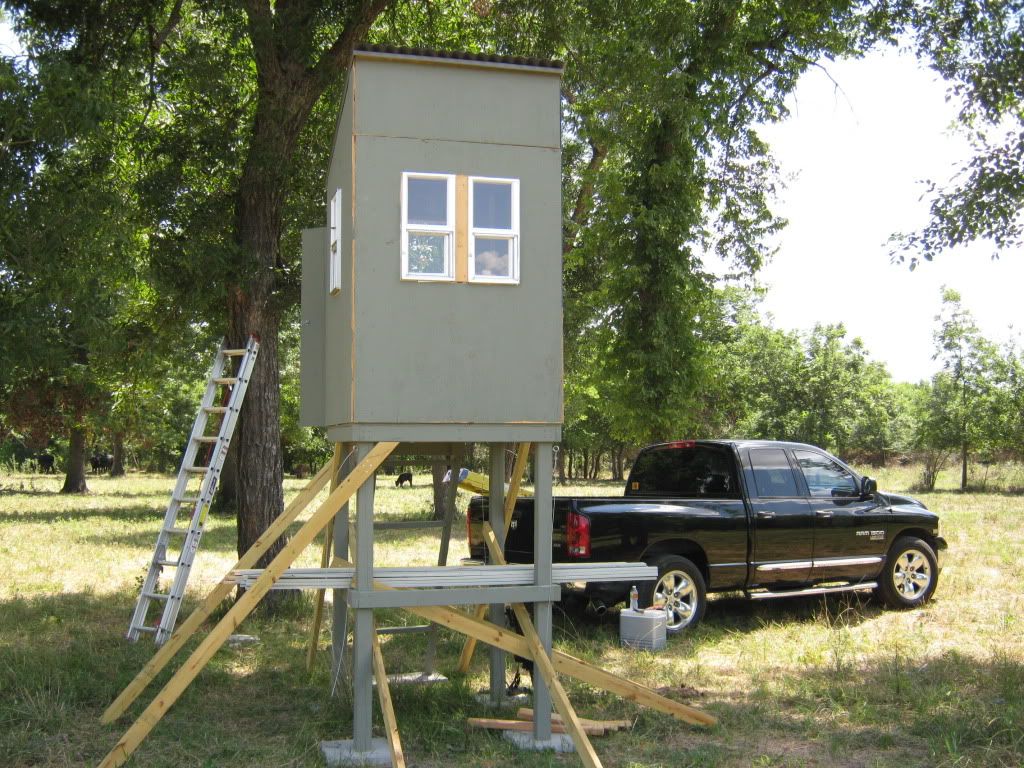 This is one of the only pics I took during construction while I was taking a break in 100 degree Oklahoma heat.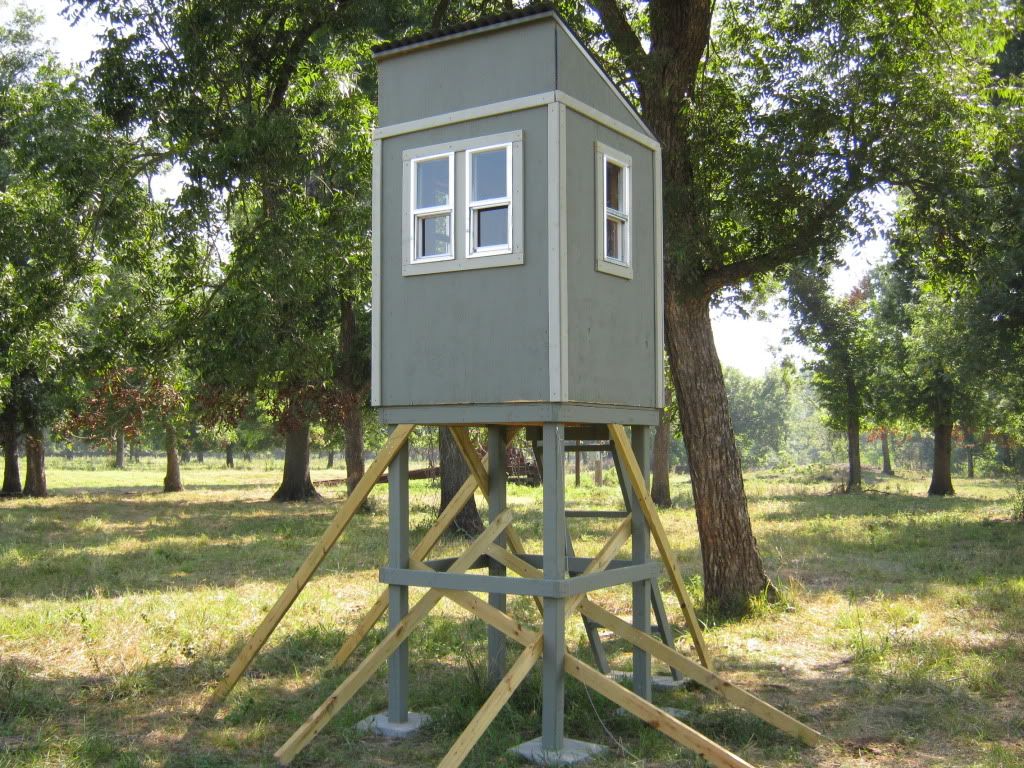 Finished product for this year. I need to finish trimming it out. I'm not thrilled with the bracing but it is certainly strong and will stay standing through high winds. My Korean War veteran grandpa who is more man then I will ever be installed it while I ran to the hardware store for supplies. I wouldn't dare tell him I didn't want it done that way. The man is in his 80's and out ranching better than most 20 year olds.
Interior pic. All weather carpeting. Nice and cozy.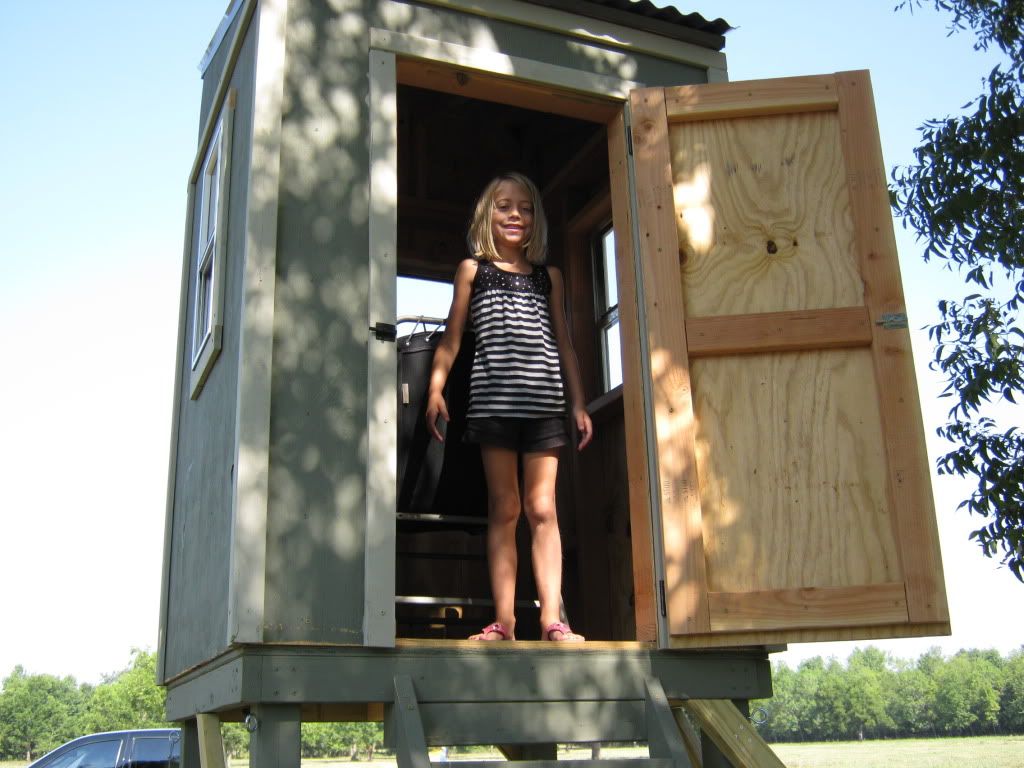 One of my little helper / hunters who is thrilled with her new "clubhouse."