Close up pics of the steel plates that I shot at with my AR15 (XM193, XM855, Q3131a, BH 77), slugs from the 12ga Dixie slug, and about a dozen 9mm handgun rounds (Glock 17): {coming soon}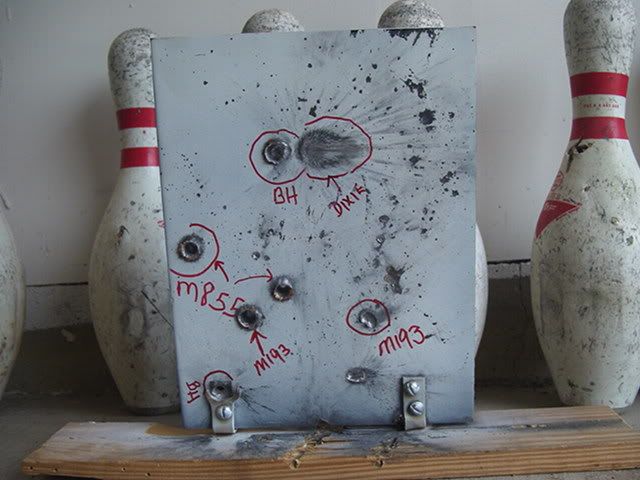 Above: XM855 was able to consistently penetrate the steel plate, sometimes XM913 didn't. Plate is nearly 1/2 inch thick at ~ 50 yards. (backside below)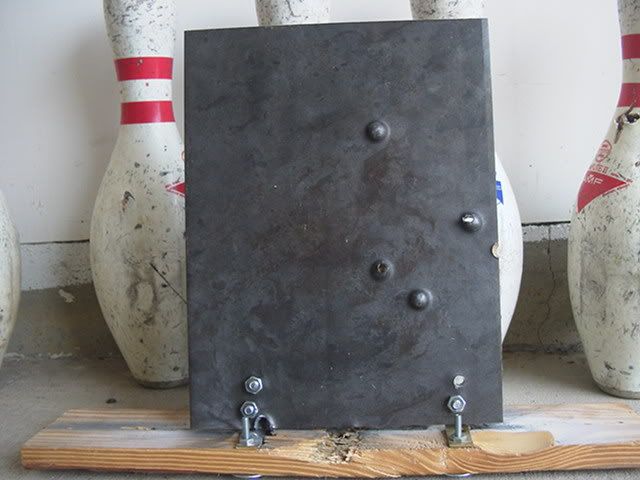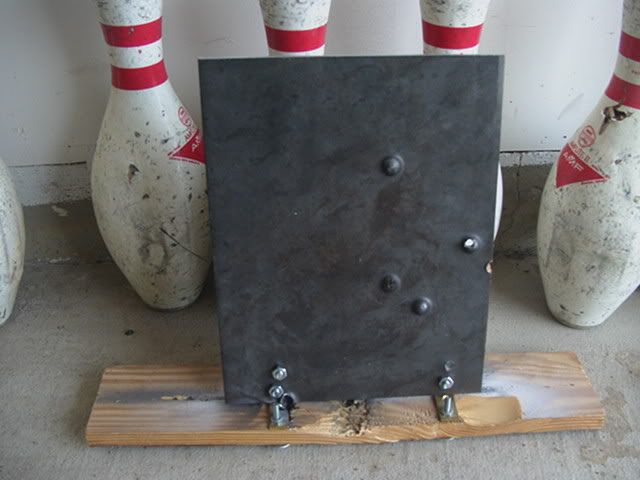 Above: Backside of 1/2 inch thick plate. Some of the 5.56mm shots didn't penetrate.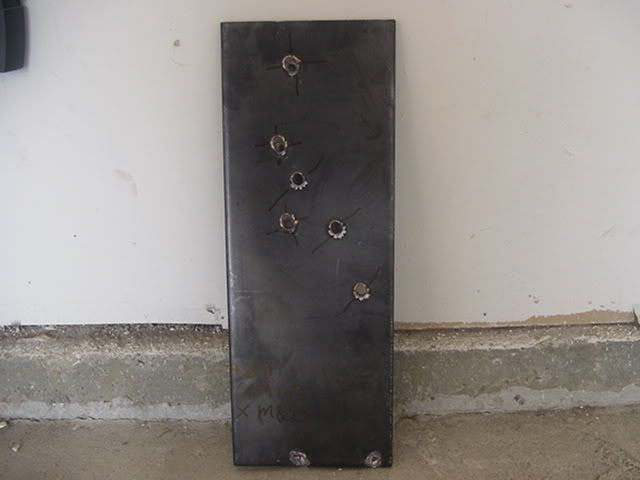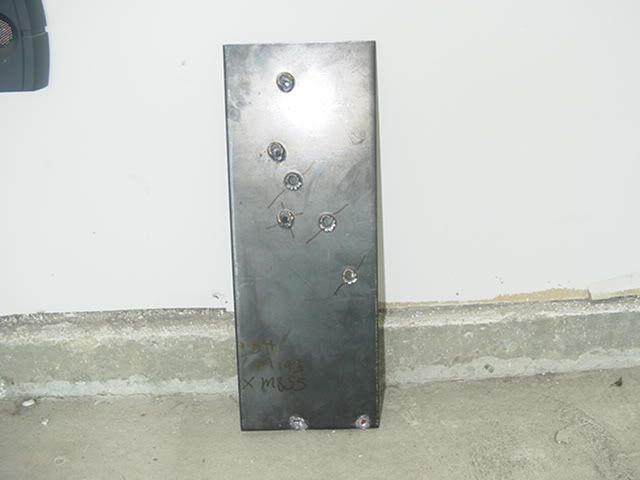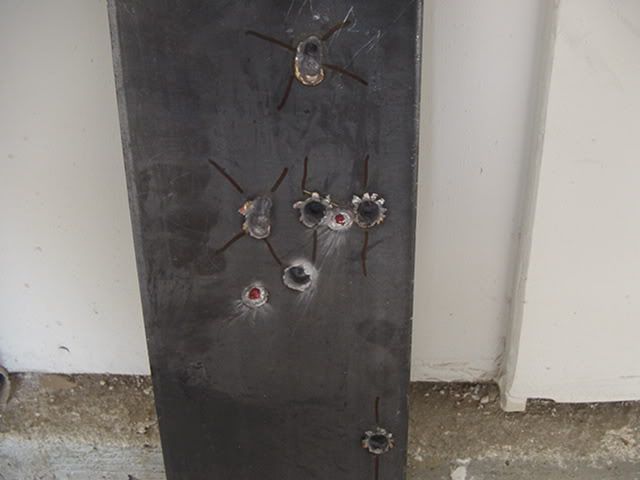 Above: Another couple of larger, heavier 1/4 inch steel plates that only XM855 would penetrate. (backside below)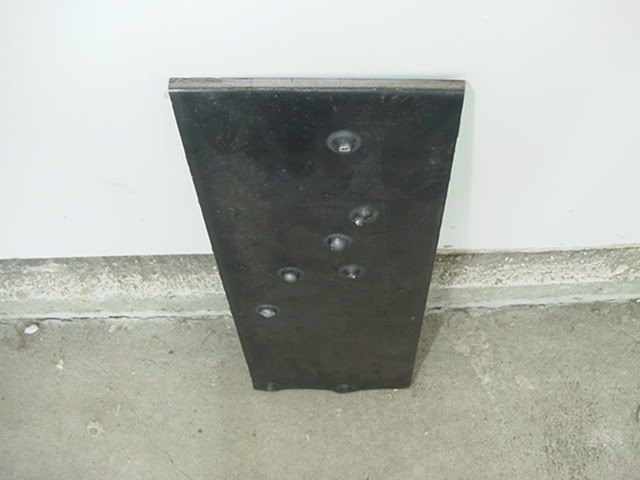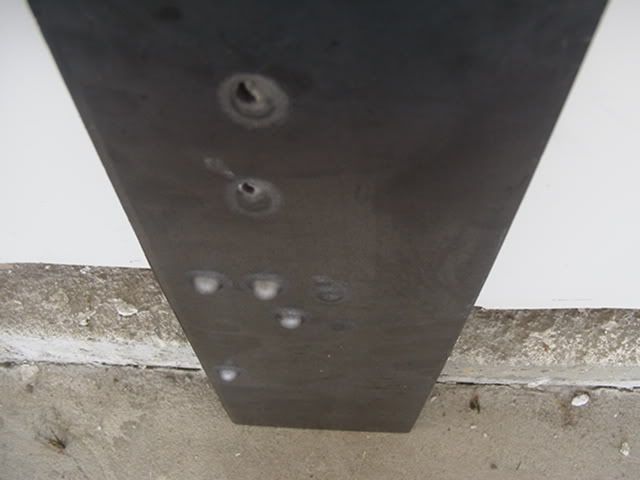 Above: The bulges clearly shot lack of penetration by XM193 while the same plate at the same distance, XM855 penetrated.
This is not scientific. Please visit the ammo-oracle for more details of 5.56mm ammunition.