Thanks to Eric I finally got the Spartan Lowers Engraved.
Felt Crappy tonight so didn't get them built up but here are some pics of the engraving.
it is a Line drawing version of my AVATAR that was created for me by Gavine "ToothlesRooster"
I thought they came out very nice!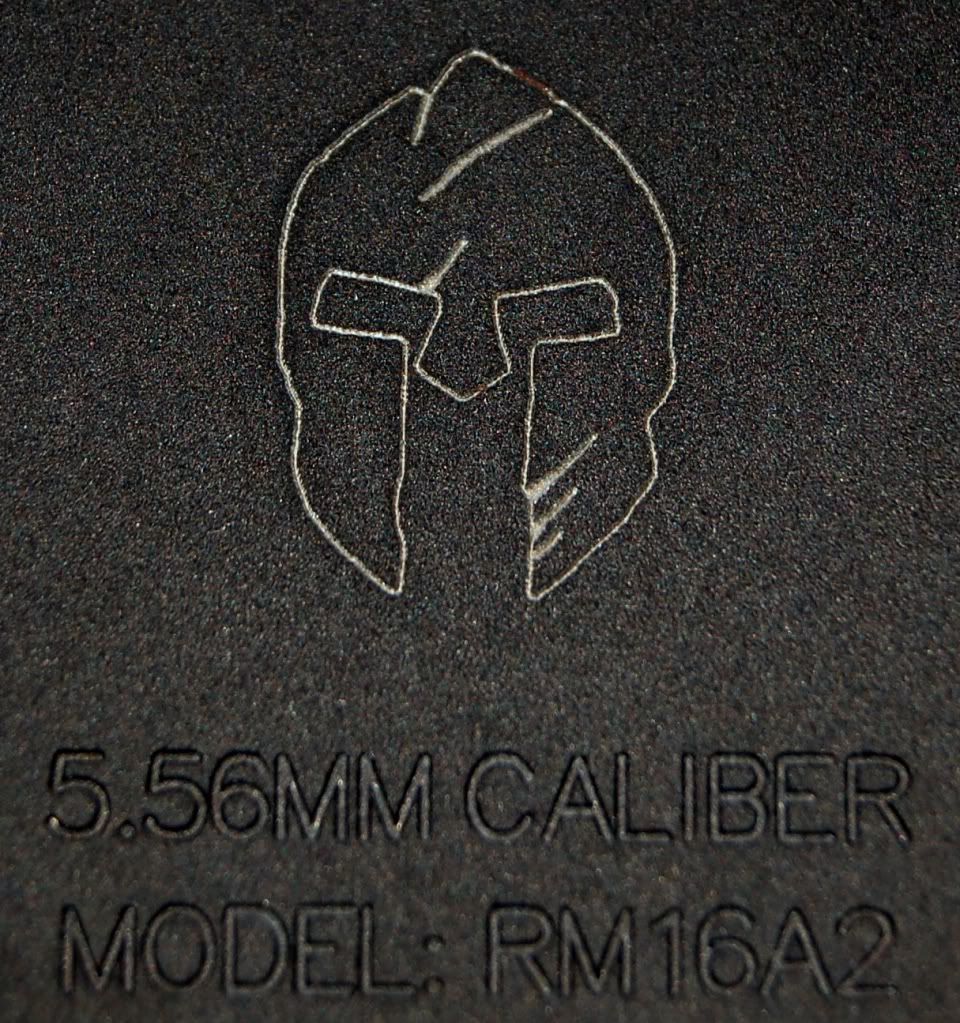 By the way these are McKay Enterprises lowers
They come with no Rollmark so there is a nice blank spot there to engrave in.