Well, we went out to make sure that her Browning A-bolt Microhunter in .308 is still zeroed. We did a little plinking, I did some target shooting, and a good time was had by all.
I didn't get any pics of us shooting at the 100 yd. range, but I did get some pics of the targets.
Here are my wife's results. Shot 1 was at 9 o'clock, shot two at 6 o'clock. After that, she calmed down and "gave herself a talkin'-to," and you can see where 3 and 4 went. My guess is that the rifle is still zeroed. 100 yds. Remington 150 gr SP.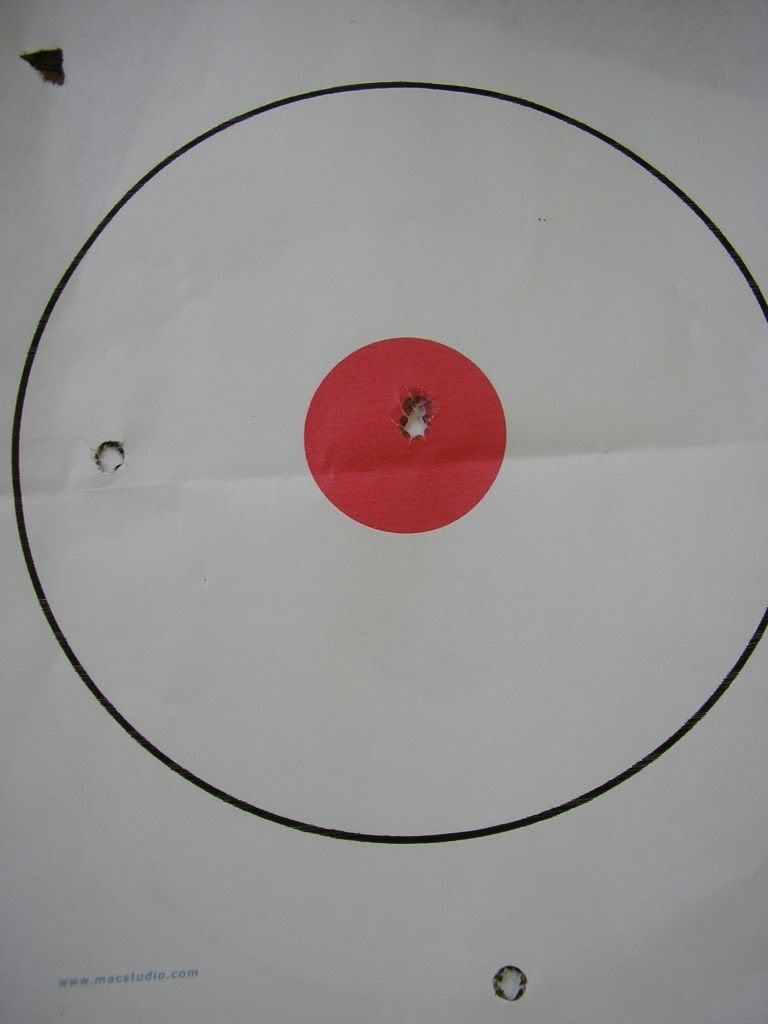 Here is my work making bookmarks using the PSS. The two on the right will be cut from the rest of the page and given away to a friend. Range 100 yds. Federal Gold Match 168 gr. BTHP.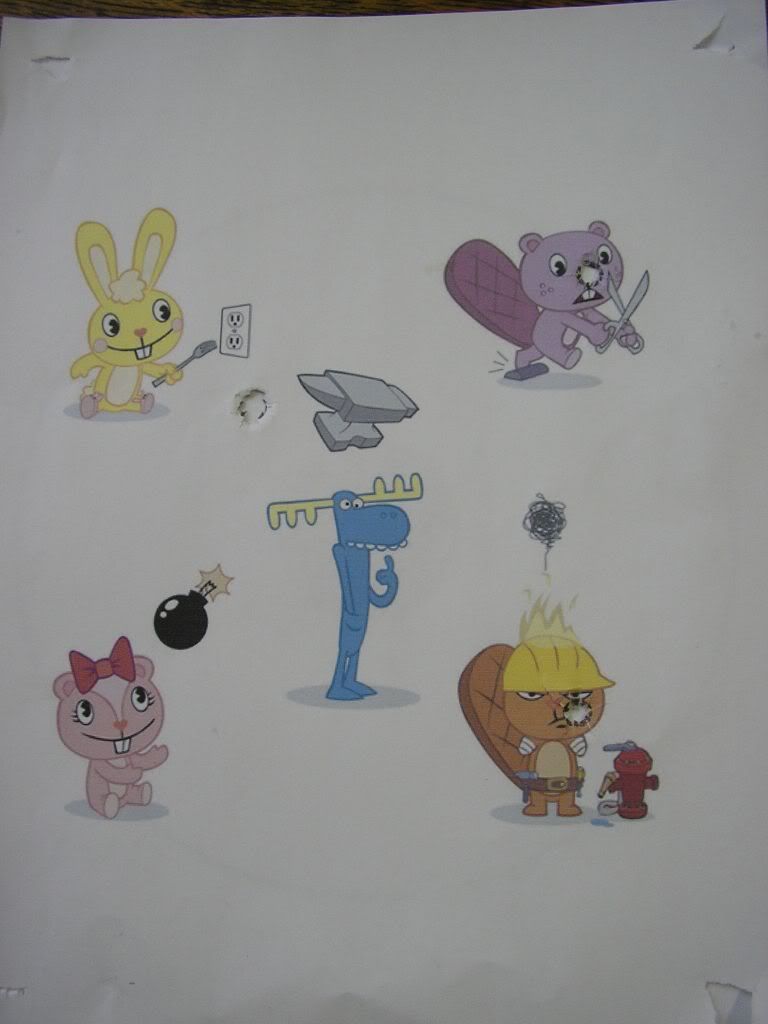 There was an Orlando PD LEO there and he had the exact mirror opposite of my rifle, so I had to take a picture. All green metal and black furniture: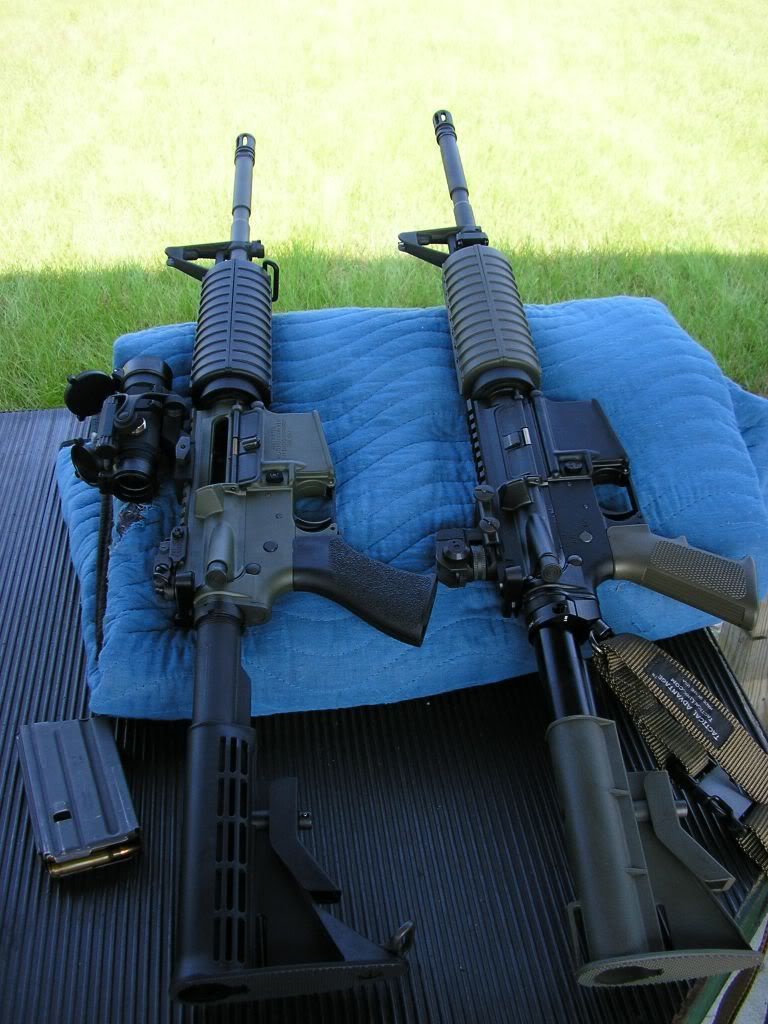 We finished up with some time on the plinking range with the M4: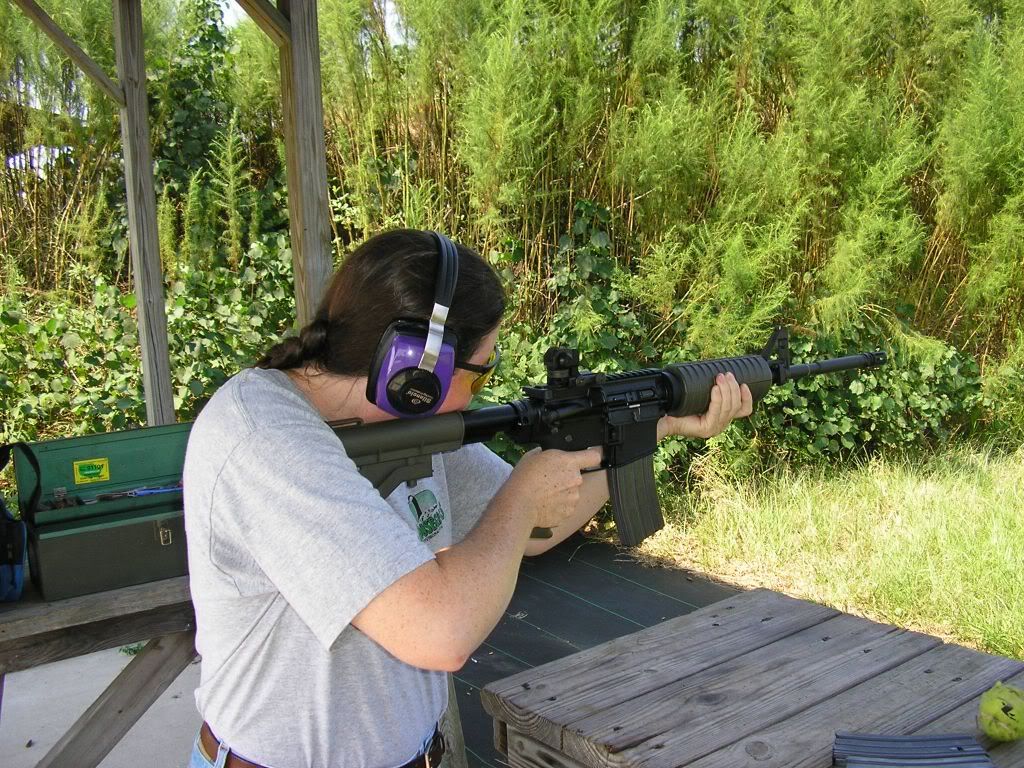 and the CZ: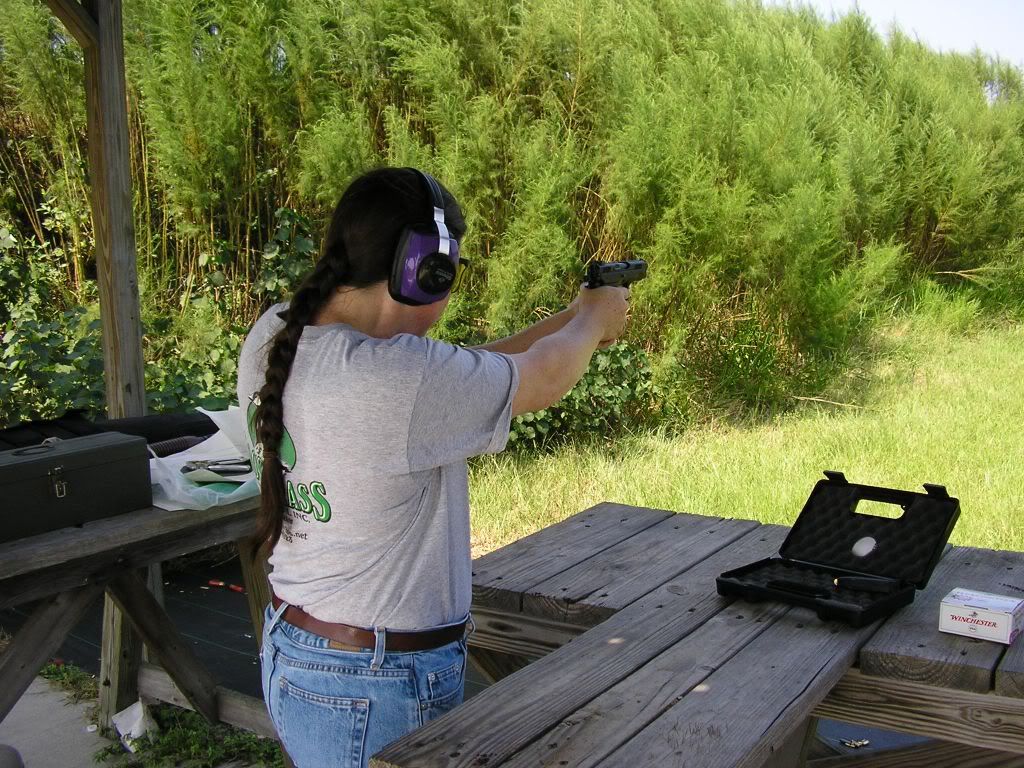 That is all for now.
-White Horse