I'll contribute:
Here's my IPSC/USPSA Open Pistol:
Here's my IPSC/USPSA Limited Pistol (I wish it was from the other side, but can't complain from 10,000 miles away):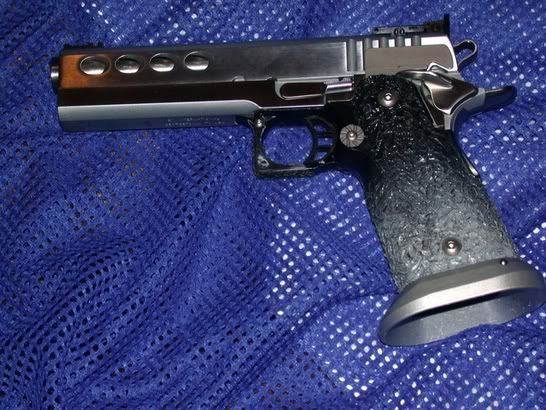 Here's my IDPA ESP, IPSC/USPSA Limited-10/Singlestack, and Carry pistol (Old picture. The grips are now some cool wooden ones, the front strap is checkered and the lower is polished and chromed. Gotta love deployment money.):
Last, here's a Kimber that I gave my Dad. It kept him from buggin' me to sell him one of mine. It's pretty basic, but had my gunsmith go through it and make it perfect (This is an newer pic, but I had my 'smith last month checker the front strap and put on a set of Novak's). Gotta love free guns!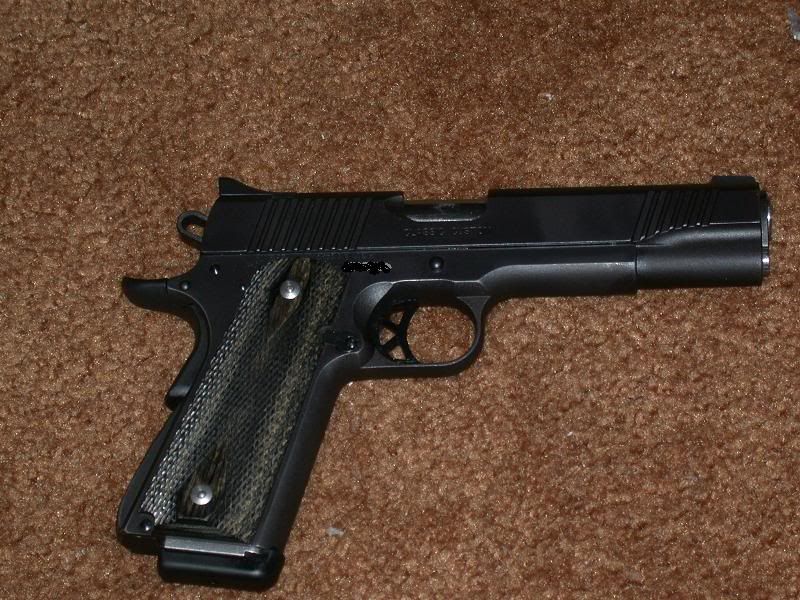 SPC Richard A. White, Senior Medic
249th MP Detachment (EACF)
Camp Humphreys, ROK