Well, here she is. Freshly Parkerized, and awaiting a coat of Moly-Resin, but almost done: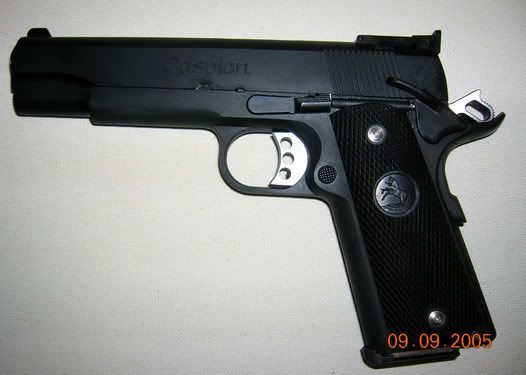 With a Milt Sparks OWB Holster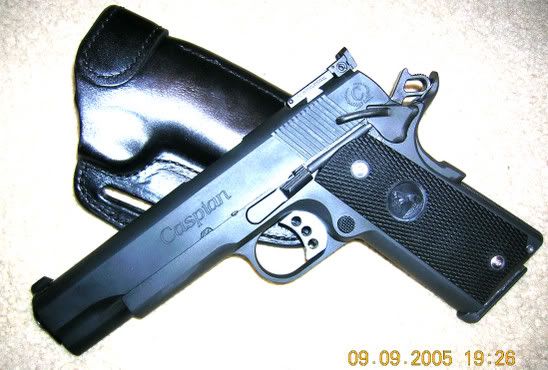 Here's a shot at the beavertail. It's not too bad a fit for my first try...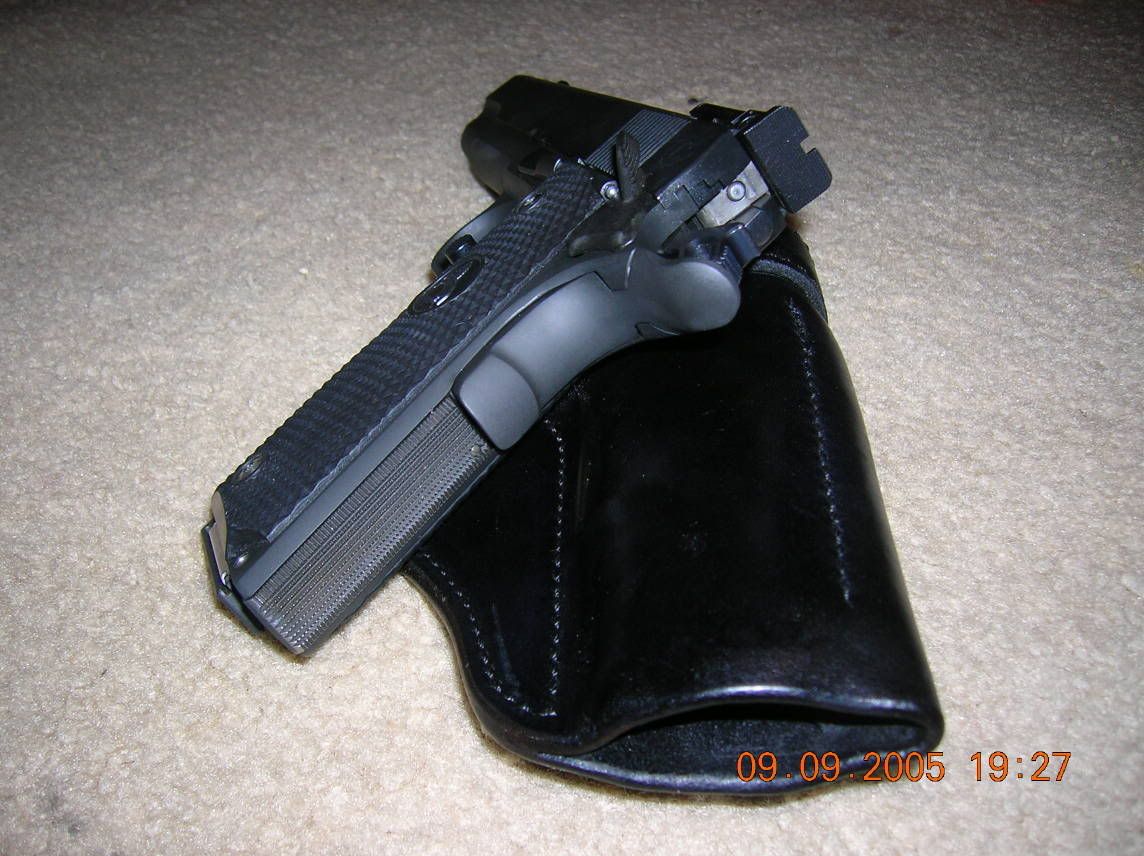 Caspian frame and slide
Springfield barrel and trigger
Wilson mainspring housing
STI sights, firing pin and beavertail
Brown bushing and spring guide
Nowlin hammer and sear
McCormick bushings
Wolff springs
I'm getting 2" groups @ 20 yards with UMC hardball.
Good shooter, though not very pretty right now. I plan to 2 tone Stainless and Black with the moly-Resin, then add some McCormick slimline rosewoods to finish it off. I'll post pics when she's all done.
BTW, I got everything you see
here.