Top, rear
Top, rear - alternate view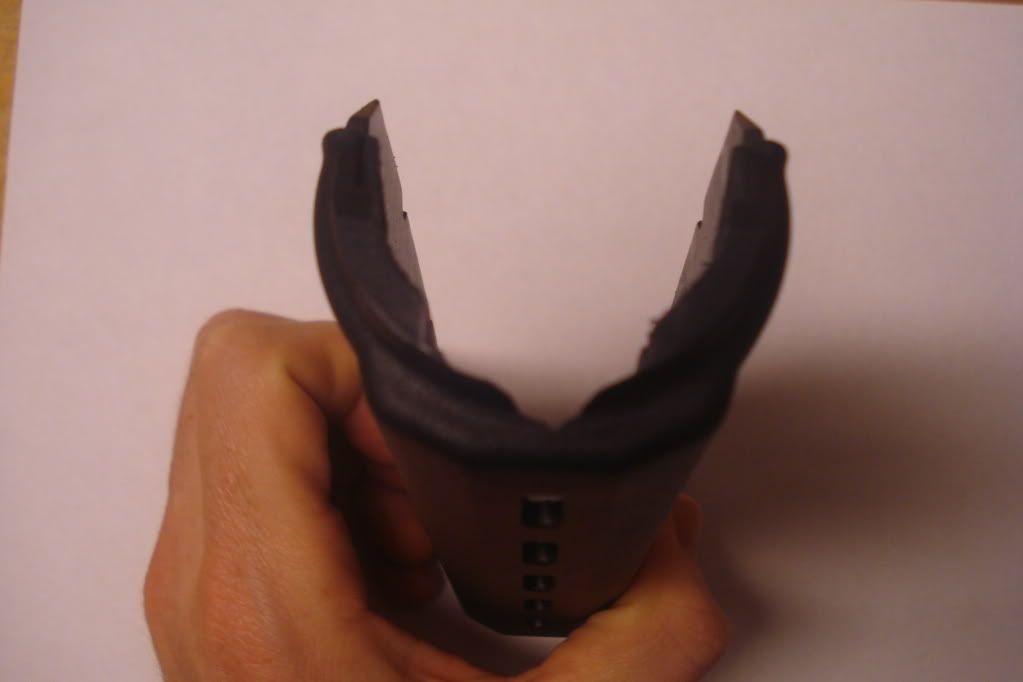 Top, front
Bottom, rear (heaviest modification)
Bottom, front
Bottom installed w/ heat shield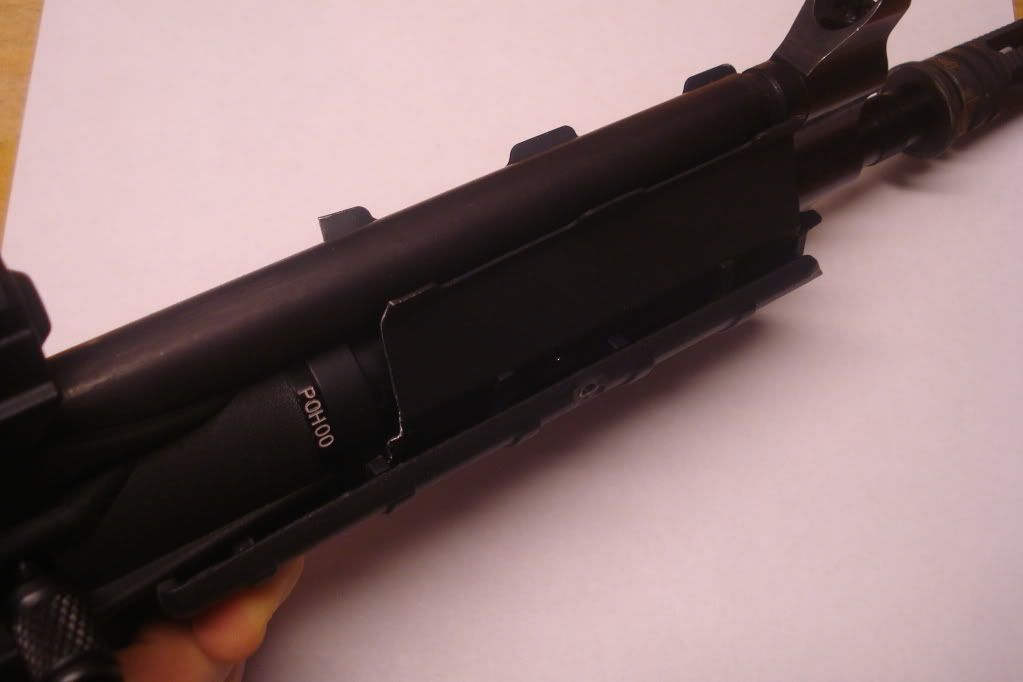 I only traced with a pencil to prep. Just remember that you can always remove more, but you can never put it back. This is especially important when making the top, front notch over the front sight and shaping on the rear when fitting around the ribs that are molded into the gun. Keeping it tight in these places will keep the handguards tight.
I took out a big piece of the heat shield: this won't be a heavy-use gun. You may choose to be more thoughtful so as to retain as much of it as you can. You will have to remove the two rear-most plastic "fins" on the bottom HG to make them come together (you can see where I did this in the heat shield picture).
For the screws, I elected to just use 2. You could use more to make it more sturdy. I filed flats onto the lower HG and pre-drilled through them both. You could go as far as to put the screws all the way into the heat shield, but I didn't find it necessary or desirable - it would have to pull it out of it's natural shape.