Good Lord, what a fucking cunt twat whore!!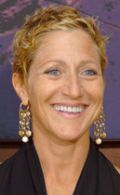 HAHA, if you go to the MOB web site and look up states the stupid fuckers have their names and email addresses out in public!
Edie Falco opposes W
By Gayle Fee and Laura Raposa
Friday, September 3, 2004
NEW YORK - Emmy Award-winning ``Sopranos'' star Edie Falco is a die-hard Democrat. Unfortunately, her alter-ego, Carmela Soprano, would probably vote for George W. Bush this fall.
``I don't want to go there,'' Falco told the Track. ``I've got to get along with her for another year and a half, so I'm afraid to go there.''
But Falco, who plays the Versace-lovin', money-grubbin,' long-suffering spouse on the hit HBO drama, did take a page from Carmela's book at the Republican National Convention this week - she became a real-life MOB mom!
No, Edie's not servin' baked zeets to Karl Rove! She is starring in a 30-second spot for MOB, Mothers Opposing Bush, that will debut tonight during CNN's ``Larry King Live.''
``They contacted me a number of times to get involved and I said, `But I'm not a mom,' and they said that was OK,'' Falco said. ``But I think I can understand what it's like to be a mom in times like this and to try to raise a family with all the uncertainty in the world.''
Falco was on hand to debut the ad at Miramax honcho Harvey Weinstein's Tribeca Film Center the other day, then hung out to toast the MOB moms at Weinstein and Robert De Niro's adjoining Tribeca Grille.
``I'm Edie Falco and I'm with the MOB,'' Carmela's alter-ego says in the spot. ``Mothers always put their children first. What about you, Mr. Bush?''
MOB founder Iris Krasnow, who started the organization in her Maryland living room last December and has since enlisted more than 10,000 moms, said it took very little convincing to get Falco on the MOB bandwagon.
``She's a MOB momma, we're all MOB mommas,'' Krasnow said.
Falco said she is, natch, casting her vote for Sen. John Kerry in the fall because she believes ``his heart is in the right place.''
``I love the fact that he went to Vietnam because he supported the mission but then left that country with a different idea,'' she said. `
`I like that he's not rigid, that he's open to changing his mind.
Because one thing you can count on in life is that everything's going to change.''
Falco said, like many New Yorkers, her plan was to get out of town during the RNC but she cut short her vacation to come to the MOB event.
Still, she's got no problem with the GOP bunch who have descended on her city. Edie and co-star James Gandolfini - who appeared at an anti-Bush labor rally the other day - will just respectfully disagree.
``I think the Republicans are brave to be in a city where they're not really welcome,'' Falco said. ``But, you know, it's hard to believe that the things they want are really all that different from the things we want.''
As for her regular job, Falco said shooting on the next season of ``The Sopranos'' doesn't start until May 2005 and she has no idea when the show will be back on HBO. At the moment, creator David Chase said he plans only 10 episodes for what will be the series' final season. But Falco, who has battled breast cancer and says she now feels ``great,'' has heard the talk that Chase may bump that up to 13 installments.
``I'm game,'' she said.
File under: Married to the MOB.