I got to attend the Vice President's rally today and it was nothing less than electrifying. Very good speech, he touched on all the important issues and specifically stated he would fight diligently for the second amendment and he respects gun owner's rights.
Of course there were some Kerry supporters outside and the funny thing is they were yelling and screaming, one guy was even grabbing his nuts. Yes, there were woman and children there and this guy was grabbing his nuts. One of the idiots said, "hey, nice car, I bet you benefited from Bush's tax cuts". I said back to him, "Yep, everyone did". He yelled back, "FUCK YOU".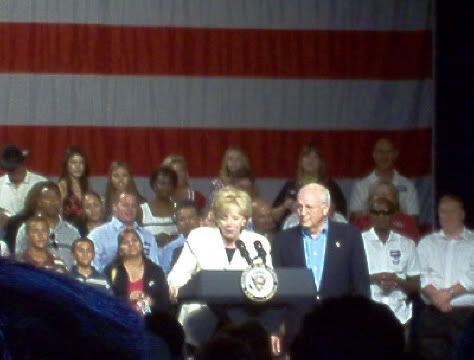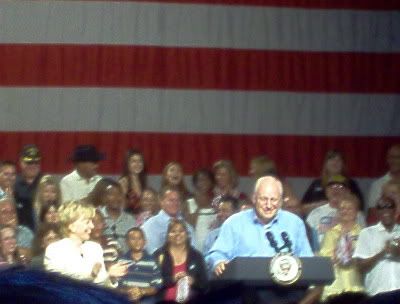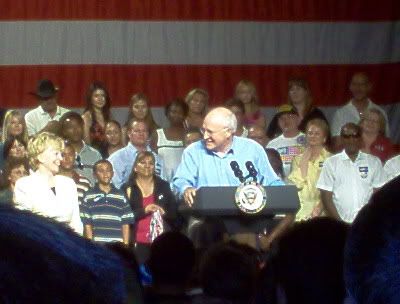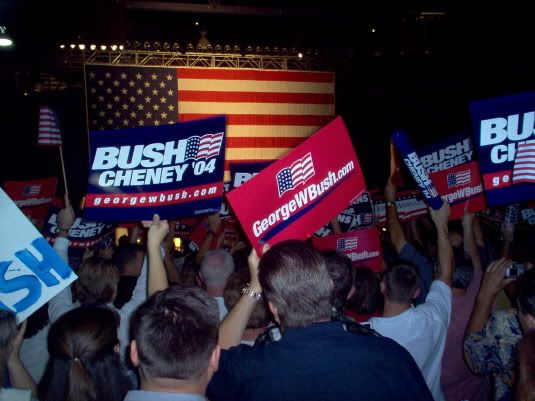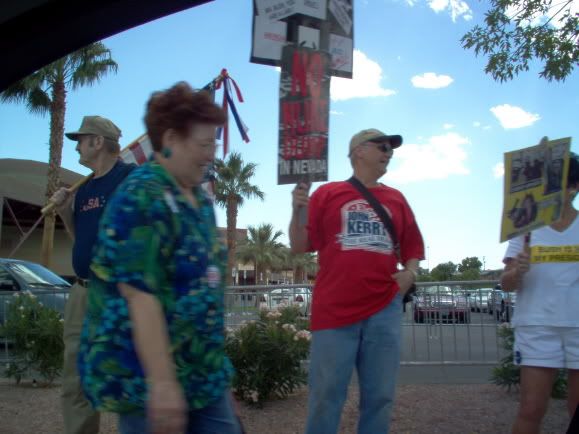 Notice the guy with the hat towards the left of the picture flipping me off and the lady towards the right with her hand in the position but her finger hasn't come up yet???