Willow Run (The home of the B-24) has an airshow every year put on by the Yankee Airforce Museum. They bring some of the best WW II planes in the country for this show. Inspired by
Bumblebee Bob's thread
I thought I'd share a few pics with you:
B-17s as far as the eye can see... Actually, there were 8 last Sunday (they had 9 on Sat.).
The flew all 8 in formation but my camera wouldn't zoom wide enough to catch them all as low as they were flying:
My favorites... The P-47s. We were about 30 yards from them when all three started up to fly. Couldn't hear myself think...
They flew nice and low:
I'd never heard a ME-109 fly before. (This is the real thing BTW.) I was suprised at how small the ME-109 is: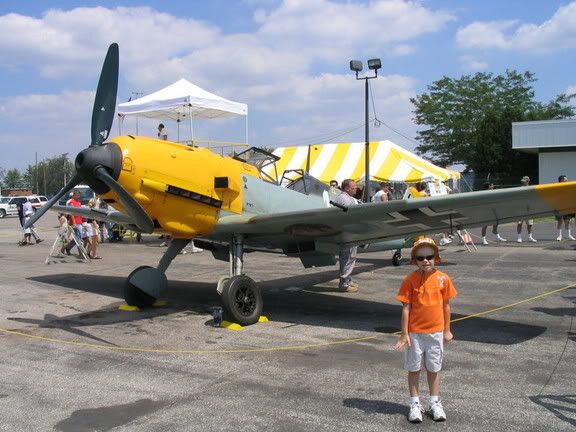 MIG-21... Flew by with after burners on... WOW!!!
TBM:
My son's favorite: the A-10. We saw this flying as we were driving to the show. Everything else in these pics flew while we were at the show.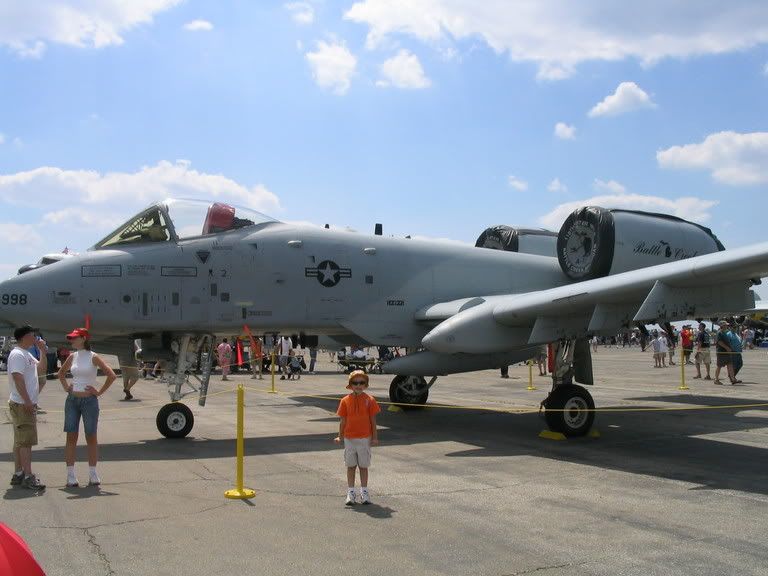 The WW II reenactors were there as well: Great folks... Very eager to tell their story and let the kids have a close look.
M5 Stuart light tank: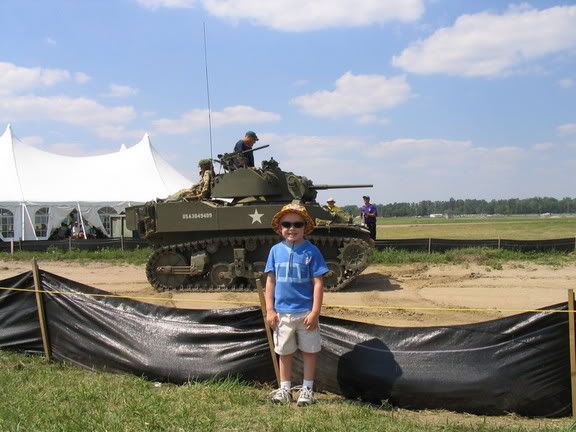 Jeep with smal field /anti tank? gun: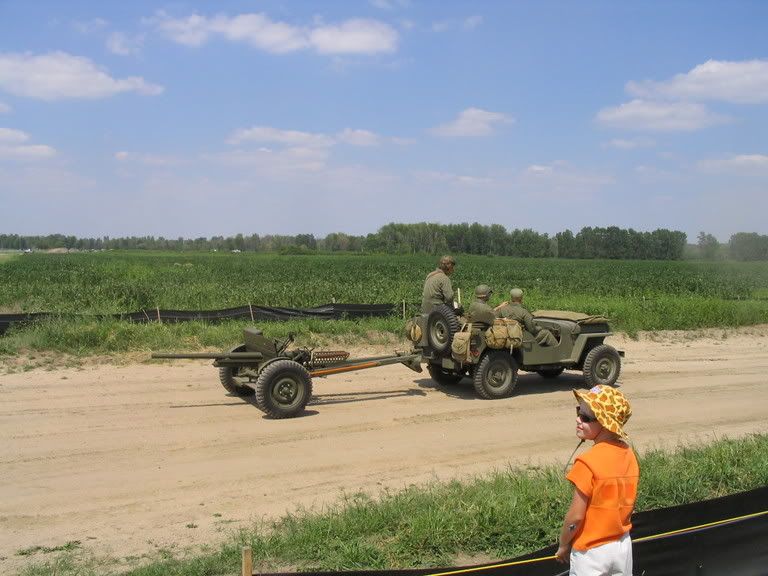 My sons getting a tour of the M5 Stuart: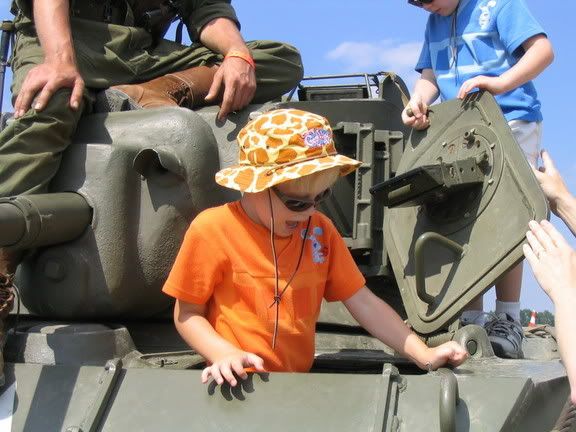 We went Sunday. Saturday we were told they had a reenactment battle with some German reenactors and the ME-109 flying air cover. The P-51s came in and chased off the ME-109 then the M5 Stuart came in and chased of the German infantry. Everyone that we talked to that had seen it said it was on of the coolest things of this type they had ever seen. Maybe we'll see something like it next year this is the 3rd time in 4 years we've gone and there are more reenactors each year.
Kent