The 944/968 is one on of the best handling production cars ever made.
I'll grant, they don't win the stoplight to stoplight wars, but with a driver who knows how to carry momentum, they are a deadly track warrior.
As a current and previous owner, I do most of my own repair and maintenance because I enjoy it. I also typically find them relatively easy to work on. There is always the exception to the rule, but generally its true. Probably the only job I would sub out on my present 993 is internal engine/transmission work and wheel alignments.
They are very ruggedly built vehicles. Their driveline, suspension, and braking componente are really second to none. The problems, at least in my experience are usually in the support systems such as electrics, cabriolet tops, climate control etc. If you don't believe me, plop an older ('97/98 or previous) 911 on a lift next to a Corvette and take a good look around both cars.
You can also mitigate some parts costs by cross-referencing oem part numbers. Many, many parts are interchangeable with Mercedes, BMW, Audi, VW, etc. Find the corresponding part number and you no longer have to pay for the little grey Porsche box from the dealer. Oh yeah, if you are buying parts from the dealer you are probably doing it wrong (Sunset Porsche in Oregon excepted.)
My '97 993 turns heads, still hauls a reasonable amount of ass, and by the way, I can fit all three of my kids in it. Try that with any other sports car.
There is no substitute.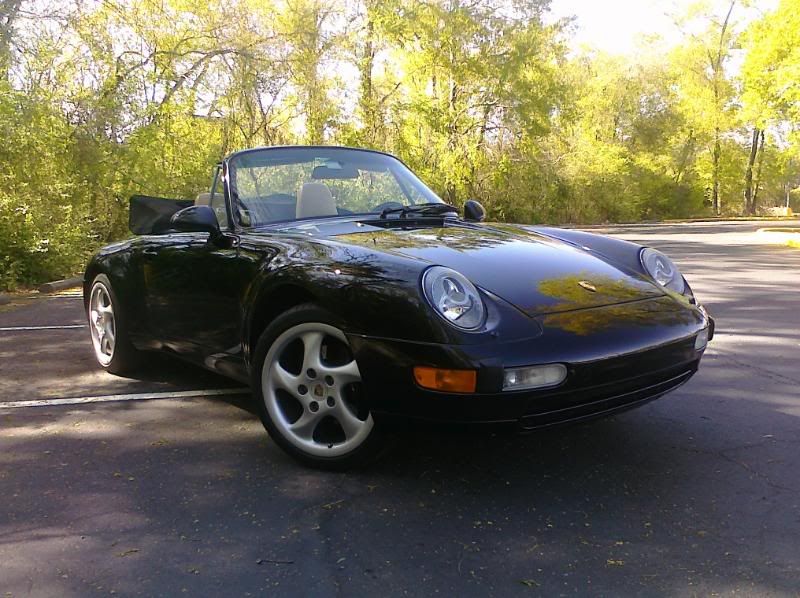 BTW, Toiyabe's "What's in the Shop Today" thread in the Team forum is worth the admission price.