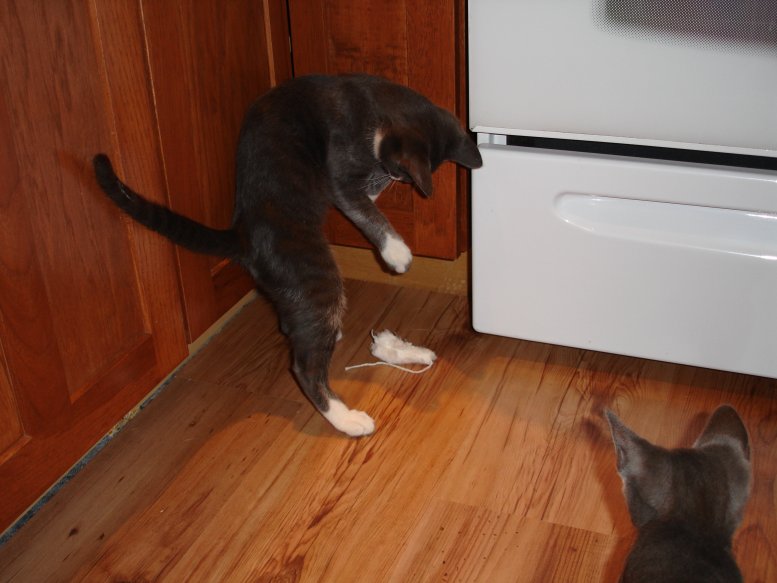 Yes, it's unused!
It fell out of my wifes purse and once these two started playing with it, it was all over! I had to get a picture! Cheaper than buying kitty toys. Thought you guys might get a kick out of it.
So what weird "toys" have your pets played with?
Mods, if you don't like the topic title please email me and I'll change it.
ETA: Forgot to mention that these two are available for adoption in EE.