Hat!
Even with the safety glasses you posted a picture of a casing could bounce off your forehead and fall between your glasses and your eye.
While I rarely wear them, the best cheap safety glasses for guys who already wear glasses are these, which you can get at Lowes for all of $2.97: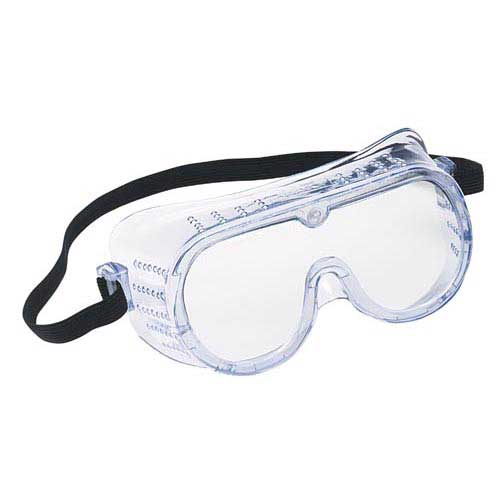 Granted, they do have small holes in them. You can also get them without the holes, but then they'll fog up pretty quickly.