Sarah Brady...
SUCK MY BALLS!!!
It started out a loud, obnoxious (ask Mojo
) Olympic Arms CAR97-M4. Complete with an A2 upper, "BATF APPROVED FIXED TELESTOCK" and a really effective, but prohibitvely loud Smith Enterprised muzzle brake.
Here she is this morning!!!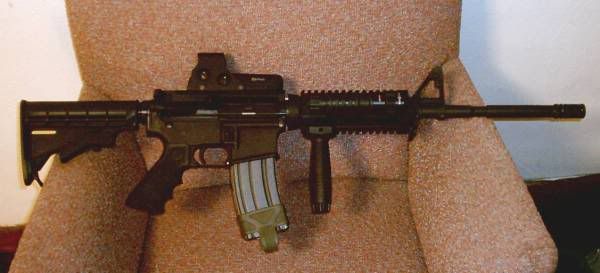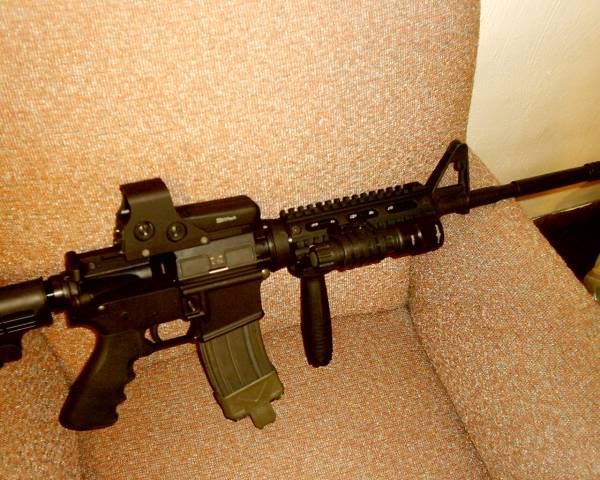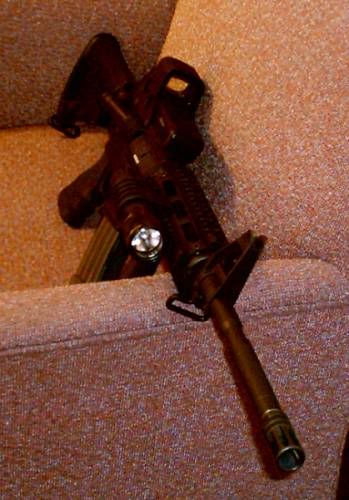 Oh yeah... this Olympic will bump easier than any AR I've ever fired!
Goodies include...
CMT/Stag A3 upper (Thanks cduarte )
Houge Pistol Grip
Yankee Hill Machine 4 rail handguards (Thanks Teknic)
EOTech 511F (Thanks Quantico Arms)
M4 6 Position stock (Thanks CTD)
Surefire G2 with FAS2 mount and Z32 shock isolated bezel (Thanks Bright Flashlights)
A2 flash hider on a recently threaded barrel
It's good to be an American!!!