I talked to a friend of mine yesterday who went to the polls with her mother to vote early here in Madison, WI. After she told me what she did I just don't know if I can ever call her a friend again. The pure evil that she perpetrated at the polls is almost too unbearable for me to take. This is her true story...
Both of them are Republicans, so just as you might suspect they both had sinister plots to intimidate and disenfranchise the democrat voters. They headed downtown to the polling station, right in the heart of the UW campus and walked inside. As soon as they were in, they noticed that EVERYONE was plastered with Kerry/Edwards stickers, patches, and buttons. Perfect...ripe for the picking, I'm sure she thought. Their plan was to lay low, take a low profile, quietly cast their ballots, and then slip out unnoticed. Bad enough I thought, but what I didn't realize is that they would end up doing something so terrible and evil that it just makes me furious!
So, my (now ex) friend, lets call her Beth, entered her voting booth and cast her ballot (for GWB of course
) and then walked out. Her mother was still in the booth, so apparently she decided that now was the time to really reak some havock on the democrat voters. She immediately stepped back out of the way, into an unobtrusive position, and decided to quetly wait while her mother finished. I was shaking my head at the injustice she was delving out to those poor unsuspecting democrats. As she was standing there, a guy, plastered in Kerry/Edwards stickers, walks past and says to her,"So, did you vote?"
She nodded her head. Then, as the guy was entering an elevator he turns, with grin on his face, gives her the thumbs up and says,"For Kerry right?"
Just as the elevator doors were closing she shook her head. I was dumbstruck! That guy must have really had his feelings hurt by that, but she obviously didn't care and thought that voting her conscience was the right thing to do...right.
At that moment, Beth's mother came out of her voting booth and the plan was to quietly and quickly slip out, completing their sinister plan of suppressing the democrats, but just then a woman walked up to them and said with glee, "This must just make Gerorge Bush absolutely SICK!"
Beth's mother then responded,"What makes him sick?"
The woman said,"The fact that people can vote early and they're ALL voting for Kerry!"
Beth's mother looked the woman straight in the eye and said,"Not these two people."
With horror on the woman's face she stared back at them and said,"You have GOT to be kidding me! Why on earth would ANYONE want to vote for Gerorge Bush!
YOU PEOPLE
make me SICK!!!"
Just then, some other Kerry sticker/button/patch plastered saints who were easily within earshot decided to come over and try and help out that poor woman who was being ganged up on by Beth and her mother. A group of them formed around Beth and her mother, thinking they were going to help out the poor woman, but little did they know that they were about to get some of the worst intimidation and disenfranchisement of their lives! Immediately Beth and her mother started recieving blessings from the poor woman's rescuers, such as,"Fasciast!!! Baby killers! Nazi bitches!" and the like. Beth and her mother, knowing now that they were able to crush the rights of those democrats like roaches under their heels, quickly left, with tears in their eyes.
At this point I was so raving mad at what Beth and her mother had done, that I just hung up on her. How DARE they cast a ballot for who they think should be president! How DARE they vote for GWB and then tell another democratic voter, who started a conversation with them, who they voted for! And I'm wiling to bet that this isn't just a isolated incident either. I bet this kind of thing happens all over the country!
What's really sad to me is that this happened in the wonderful utopia of Madison, WI of all places.
|
|
|
V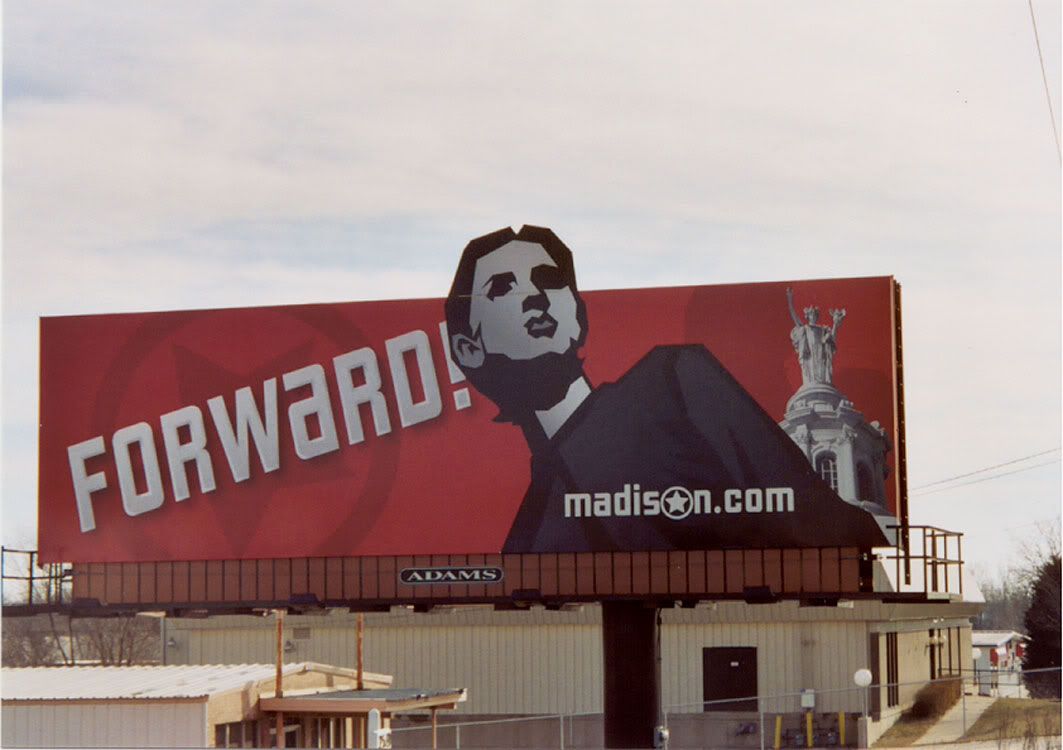 You think that you'd be safe from Bush voters here, but apparently you aren't.
Seriously, I'm pissed. I think I would have laid out some of those assholes flat on their backs if I would have been there to see them do that to my friend.