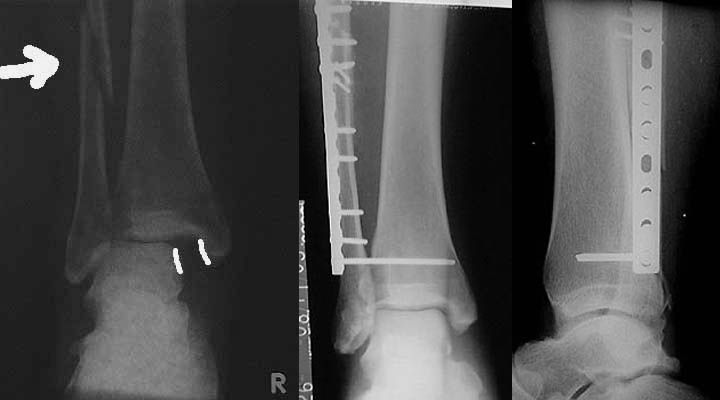 Sit down. Put your feet out in front of you, in the air. Look at them both. Is there any puffiness on the upper portion or sides of your foot? Do your ankles look the same width from knob to knob? Is there any bleeding or bruising under the skin?
Might have crunched a ligament. Or stretched one a bit. It's even vaguely posible you chipped the end of your leg-bone.
Take an anti-inflammatory, some pain killer, hydrate and elevate it overnight.
If it's the same or worse in the morning, see a Dr for an x-ray.
/Not a Dr
/Didn't even stay in a Holiday Inn last night