It's gonna be a great weekend.
I am moving into a new place and picked up a new grill today. I love the design, as it allows dozens of cooking options.
I am seasoning it for a few hours tonight to get it ready for the weekend. (I am only using the briquettes for seasoning, I use natural lump charcoal and wood chunks for food.)
Here she is, smoking away.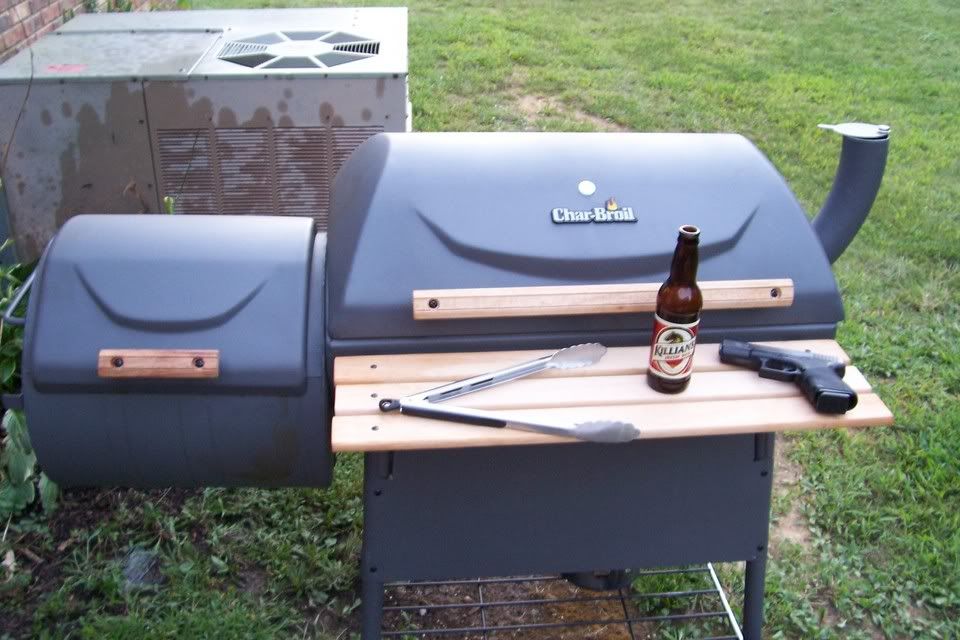 I've got a dozen 2" thick porkchops and a dozen New York strips which I am seasoning tonight. I also picked up two cases of Coors light for company and a case of Killian's for me.