Today I was making fun of someone I work with (from the bottom of my heart) for being afraid of spiders-
to the point where they scream like a girl- (it's a turn off boys- try to maintain in front of the ladies)
" />
I don't want a spider on me but I'm not afraid of one in the window or something.
Anyway, he was like "whatever!! you're afraid of f*cking clowns!!"
I am...BIG TIME... I have tried to figure out why- because nothing weird ever happened to me.
I thought maybe it was because of IT...
" />
But, I am afraid of ALL clowns- these kind even...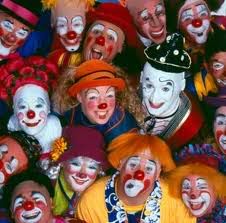 " />
A girl I work with is sooo afraid of furrys and even mascots at games etc.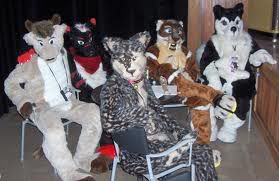 " />
I dared another guy I work with to dress up in the McGruff costume and come in...
...he took it to the next level went outside the office and banged on her window...I felt sooo bad
And a friend of mine who is afraid of...
" />
seriously started screaming and crying and rocking back and forth while she was in the back seat
of my car one night when we were going out because I had the radio too loud......she, is bat-shit-crazy...
So...what are you afraid of??????