Our smallbore silhouette match was very good this morning, but not due to attendance. We had an "Infidel All Pork" match. Normally the line is a mix of pigs, chickens, rams and turkeys. However, today, it was all pork. Our match started about the time the towers fell so I held a few minutes of silent prayer in remembrance of the lives lost. We also had the American Flag flying under some beautiful blue skies and I decided that we would all shoot free for FREEDOM.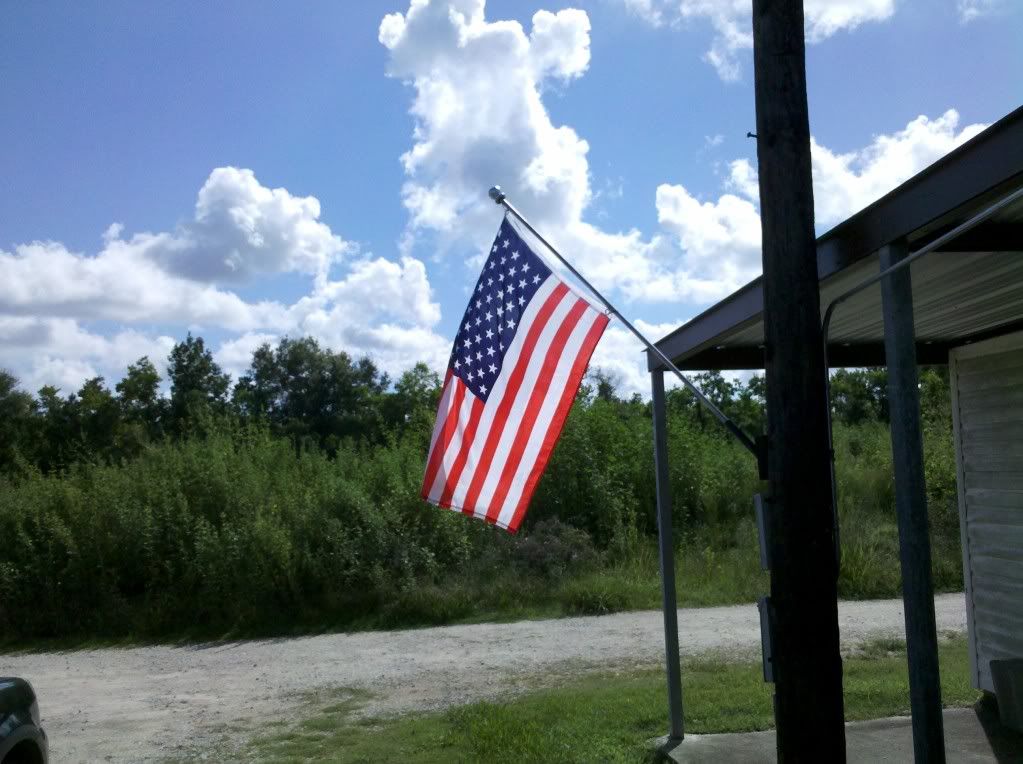 Another one of the Flag - Beauty in Motion
and a gratuitous S&W 41 pig killing hardware pics
A good time was had by all.
Wes
Never forgive, Never Forget.