Montreal has more beautiful churches than any other city I have seen.
Christ Church Cathedral
Notre Dame Basilica
The inside of this place put me in awe. It is supposed to be a replica of the Notre Dame in Paris.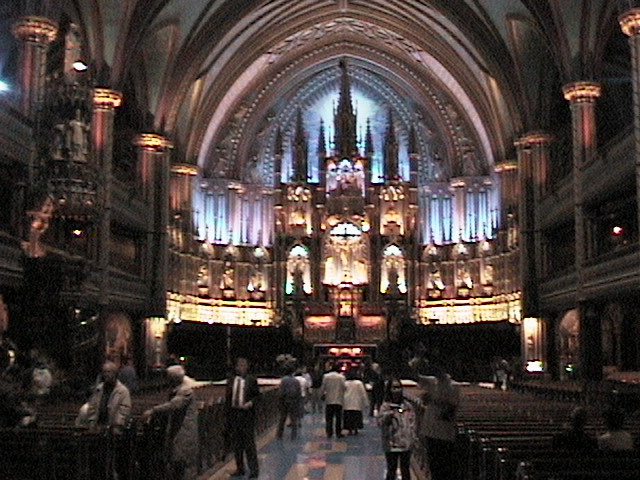 The city is heavily Catholic and you can tell. People are really into their religon here. Unfortunatly they are like the Catholics here, liberal. I am one of the few really conservative Catholics.