Here is a radar image I saved around 5:30 AM CST from Dallas/Ft.Worth using my Gibson Ridge GR Level 3 radar software: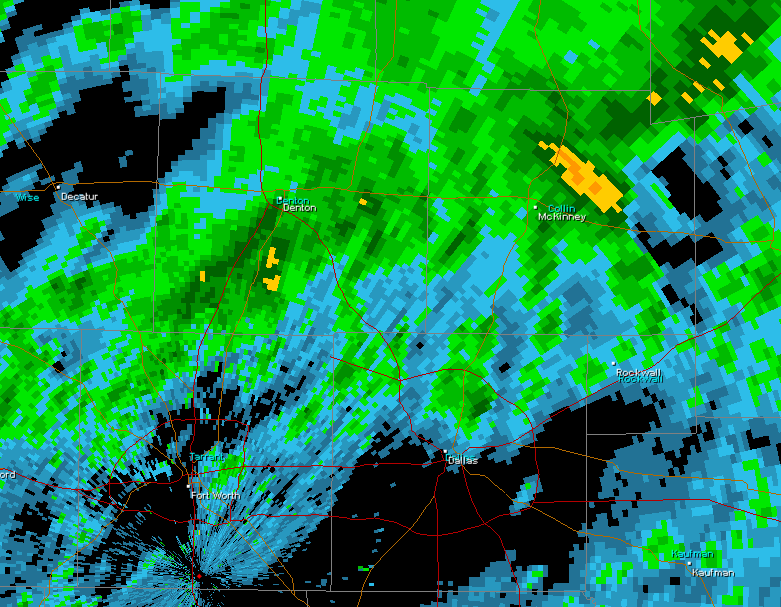 It also appears areas in Oklahoma are getting in on some action as well: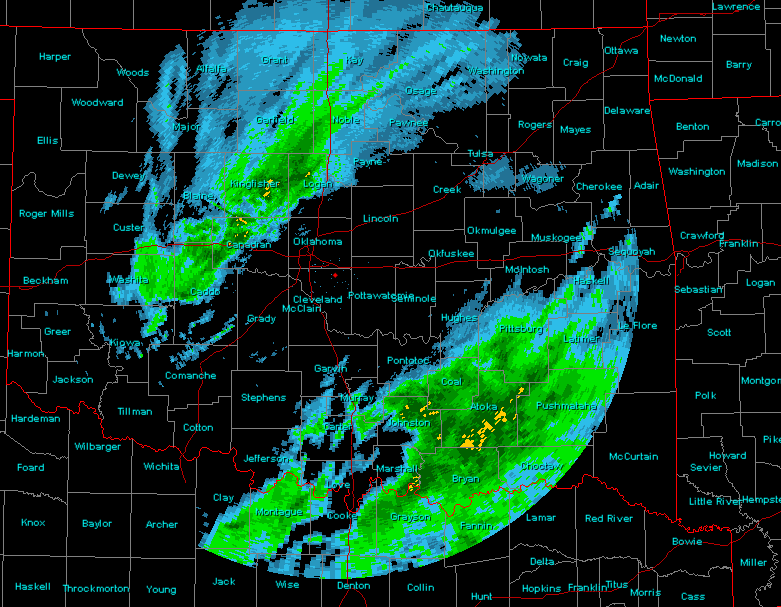 I am really happy to see you folks in the Southern Plains finally getting some rainfall. It's not much, but when you are powder dry as has been the case for so long, even .10" or .25" of rainfall is a big deal.
When trying to break a drought, you have to start somewhere. This looks like a good start. If we can keep the rain falling out there for much of today and then get some decent follow-up showers over the coming week, perhaps we can start a new pattern. It takes rain to make rain in many cases (having moisture in the soil helps boost boundary layer moisture ahead of approaching storm systems and boosts precip potential). So again, a good start.
Now let's keep it going!
BTW, my area suffered through a pretty bad drought back in 1999 (and maybe 2000 also). Many people in my area have wells and we were getting pretty concernedc bthat they were in danger of going dry. The river level also became very low, so water concerns became a very big issue, as did agricultural related concerns. I can remember rejoicing when the sky finally started opening up. Then from 2002-2004, it seems we got TOO MUCH rain. Hehe. Ah well, from one extreme to the other. That seems to be the pattern as of late.