I have been debating buying a new mp3 player some thing with atleast 10 gigs.
So the search begans , I looked around on ebay decided I didnt want a used one so the search continued.
Was thinking maybe I should just get a Ipod well my g/f has one I was not very impressed with the sound quality sounded really digital nothing like my minidisc player where the sound is warm and inviting.( and I didnt really want a apple product)
After much searching and going to best buy to check out all they had to offer I decided that I wanted the Toshiba Gigabeat.
I just found it online for 155 + 10 shipping.
40 gigs!
www.the-gadgeteer.com/review/toshiba_gigabeat_f40
i'll check back in when it arrives and give my opionin after actually listening to it.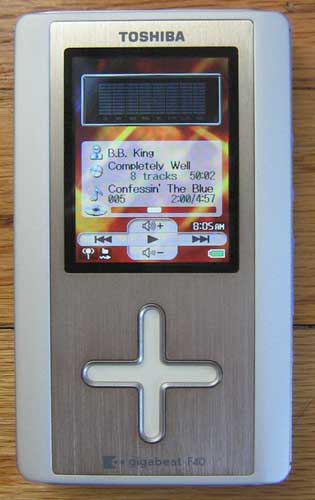 Anyone own this , what are you thoughts if you do.