So the other day I was canoeing by the railroad across the Delaware River from my home. Found one of these flat things that go between the track and tie, usually used them as boat anchors, but then though it would be fun to try and shoot through it.
First weekend we tried with Argentenian .308 from an FN-FAL and LC .30-06 from my M1 Garand.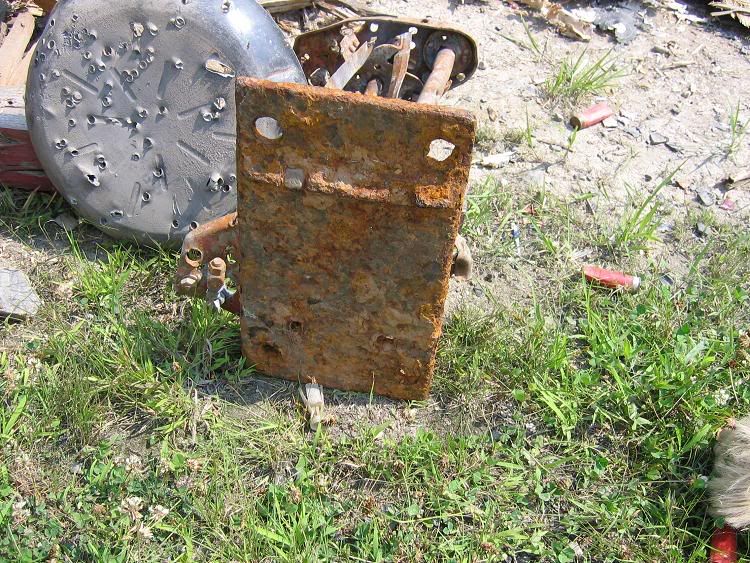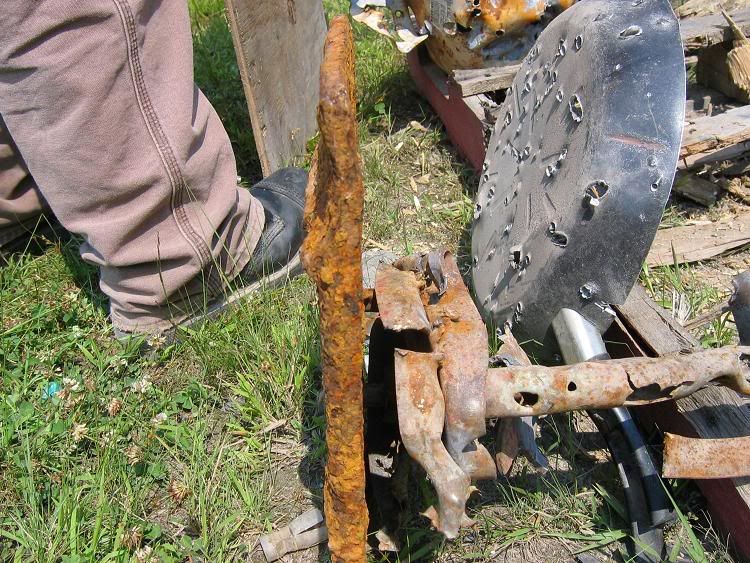 That shows you the steel plate and it's thickness. Well, none of these rounds went through it, though they did make some big craters and put some dents in the other side.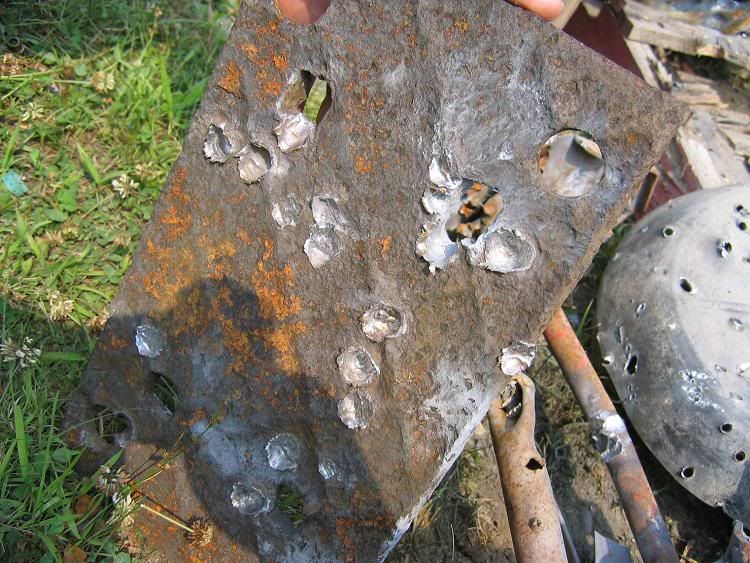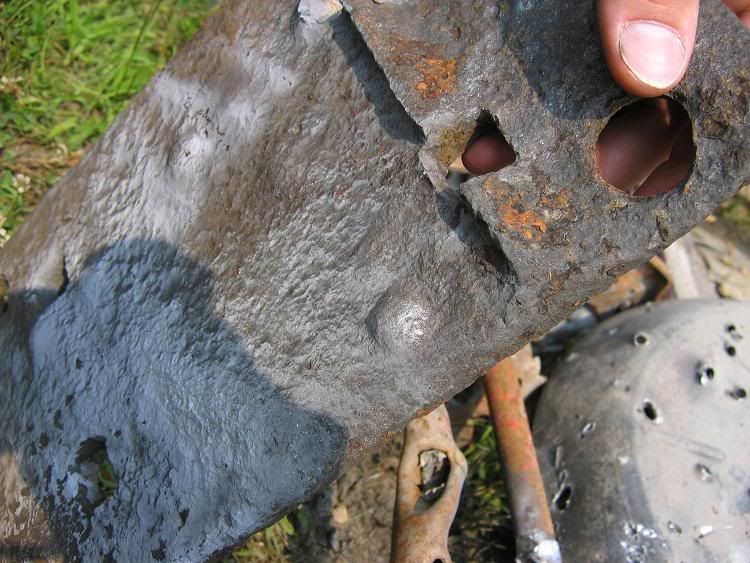 So I thought for a while, and last weekend we brought out my M91-30 Mosin Nagant and some Czech Silvertip 7.62x54R light ball. I had been told this ammo has a steel core, and it sure does based on what we recovered.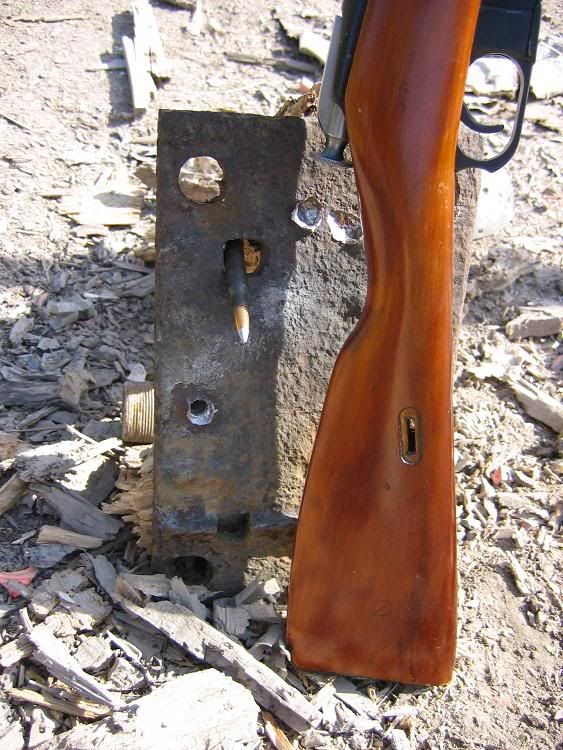 First shot didn't go through, but did make a deeper and cleaner hole, with the steel core still inside. Eventually we had some shots that hit it just right to go through. My friends guestimated about 1/2 thick steel, me, I just say it's thick and leave it at that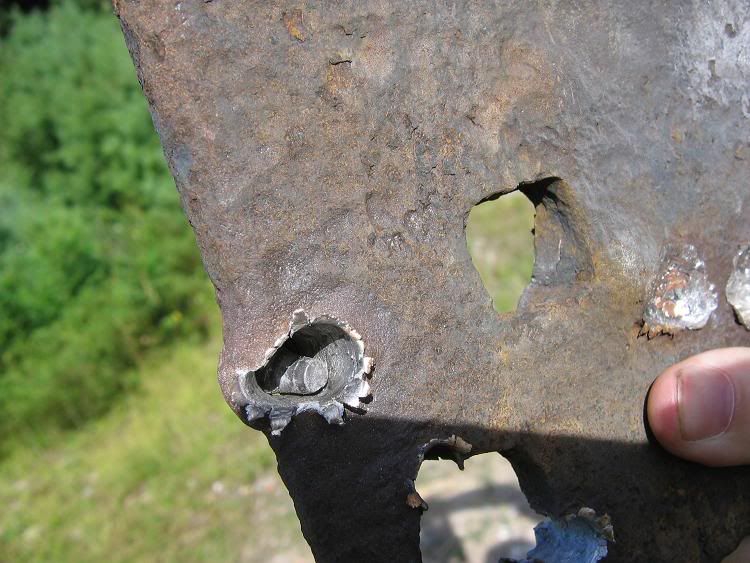 Recovered steel core, was still too hot to touch!
And some more of the holes and steel cores we recovered from teh backstop just behind the plate.
Nothing scientific at all about this test, just what Old Painless always says:
"Shooting stuff is FUN!"